(Writing this on Thursday evening.)
I'm heading back to NY today. Sigh. I'll really miss Don and I'll really miss New Orleans. But the cottage is waiting and I have to get back there and rake and heaven knows what else.
A few things: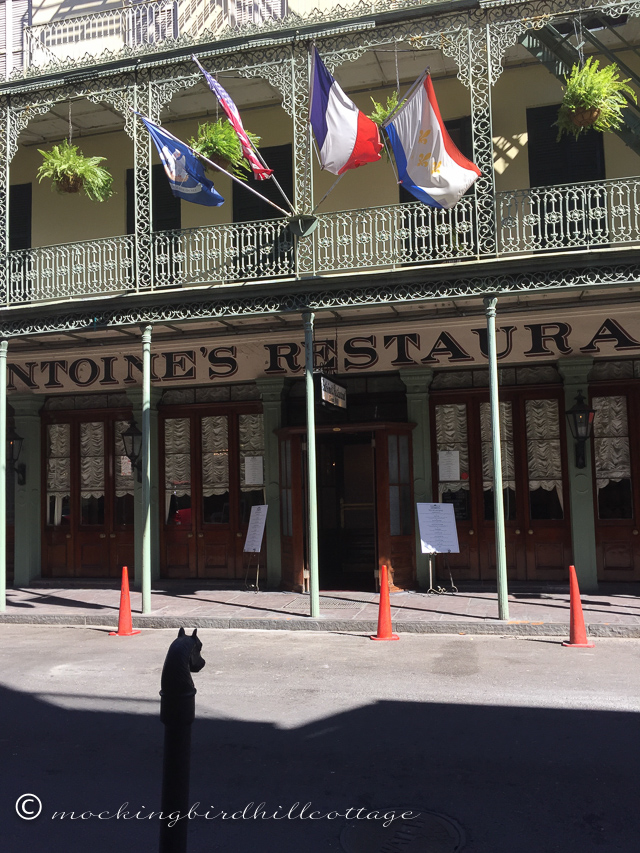 Don and I were walking around the French Quarter and I saw Antoines and remarked on how famous it was and Don said let's go look at it and we peeked in the door and this lovely guy named Austin came forward and said he'd give us a tour. Wow! Yes, we said! Antoine has been owned by the same family since 1840. Imagine! Austin has worked there since 1978. He told us the current owner treats everyone, no matter what color, what ethnicity, whatever, the same. With respect. And that's all he needs to know.
He as so lovely. He took us through all 15 dining rooms, to the wine vault, up the stairs to the hidden door that was used during Prohibition, showed us the balconies – everything.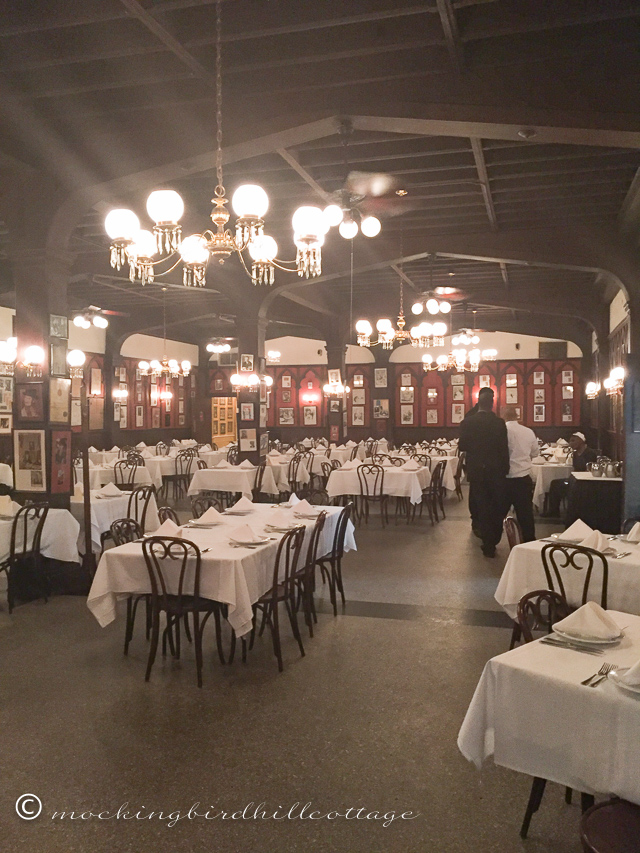 One of the larger dining rooms.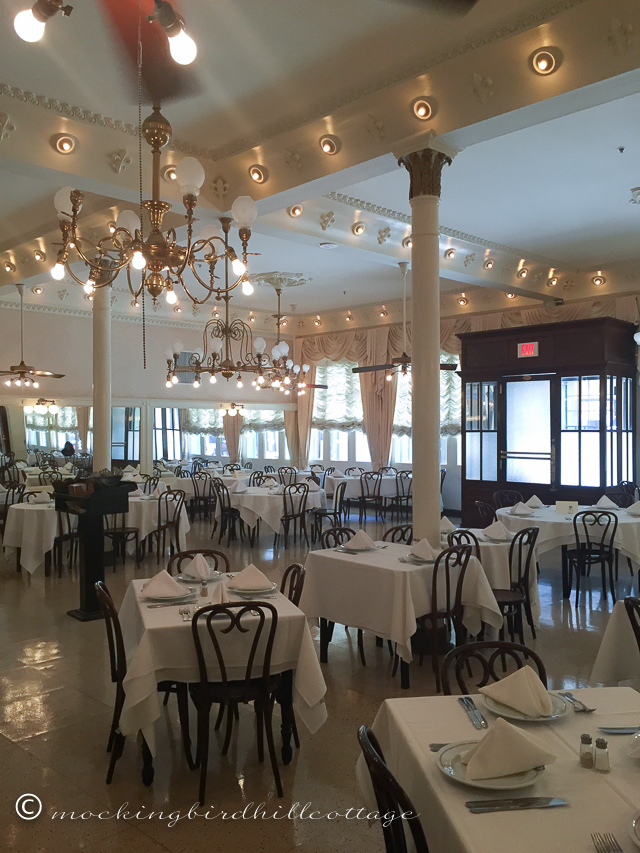 The dining room that faces the street.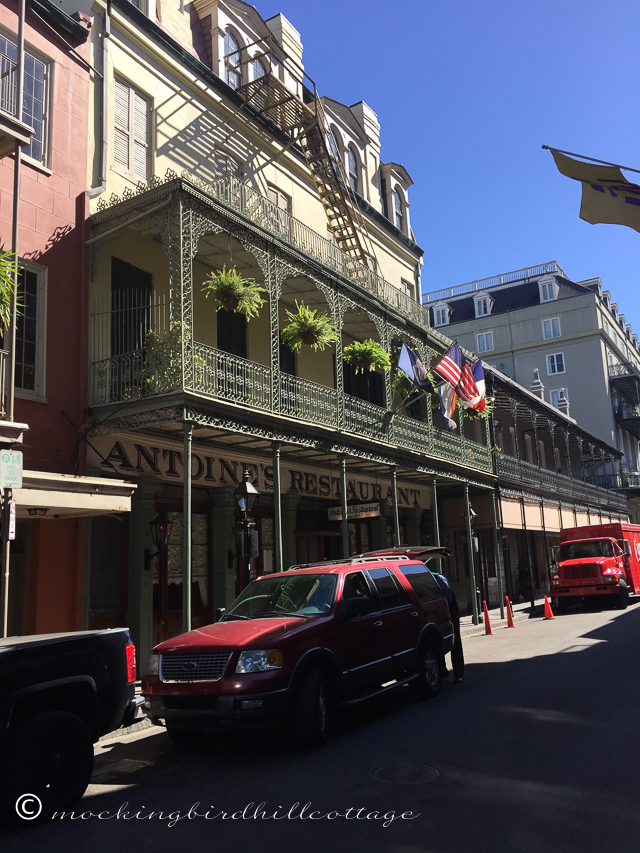 It's an amazing place. Such history! We were so lucky to have this chance to see Antoines.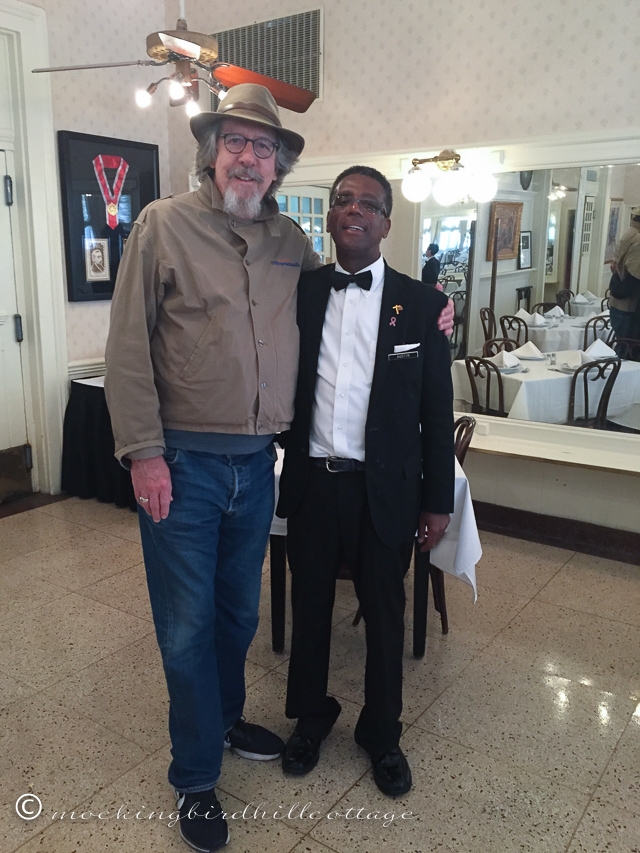 Don and Austin.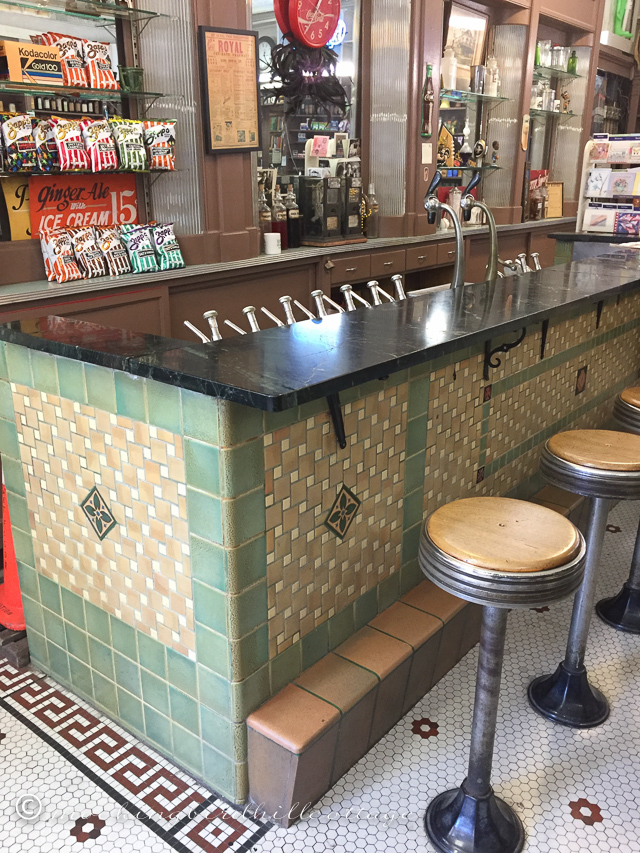 Then there's Royal Pharmacy. I've been peeking in the door waiting for a time to find them open so I could take a picture of this fantastic tiled soda fountain. Oh my heavens. Isn't it gorgeous? I don't think the soda fountain is still being used – but I'm not sure. Anyway, it's there. Still intact.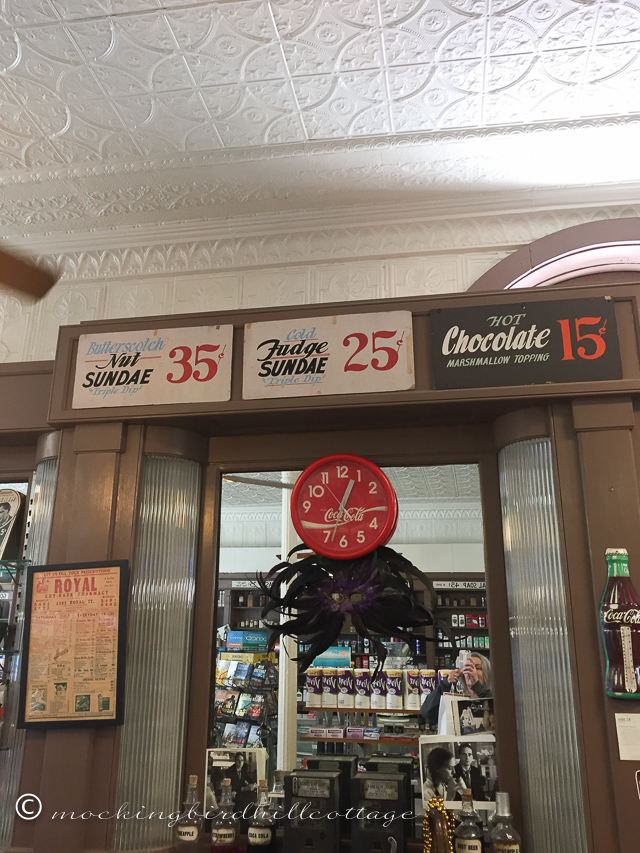 Check out the prices.
And the entrance: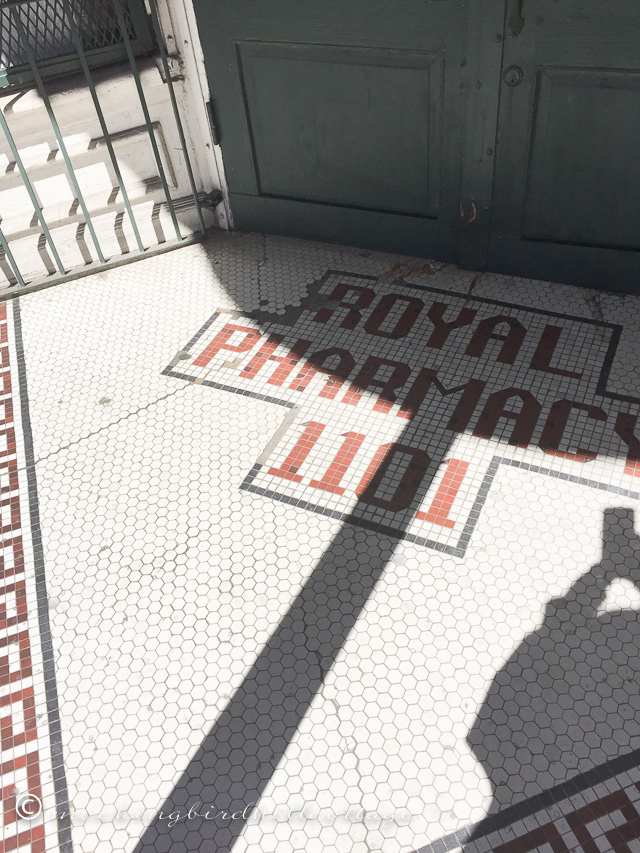 Thursday, as I was walking through the Quarter, I saw these mid-century lamps inside a store: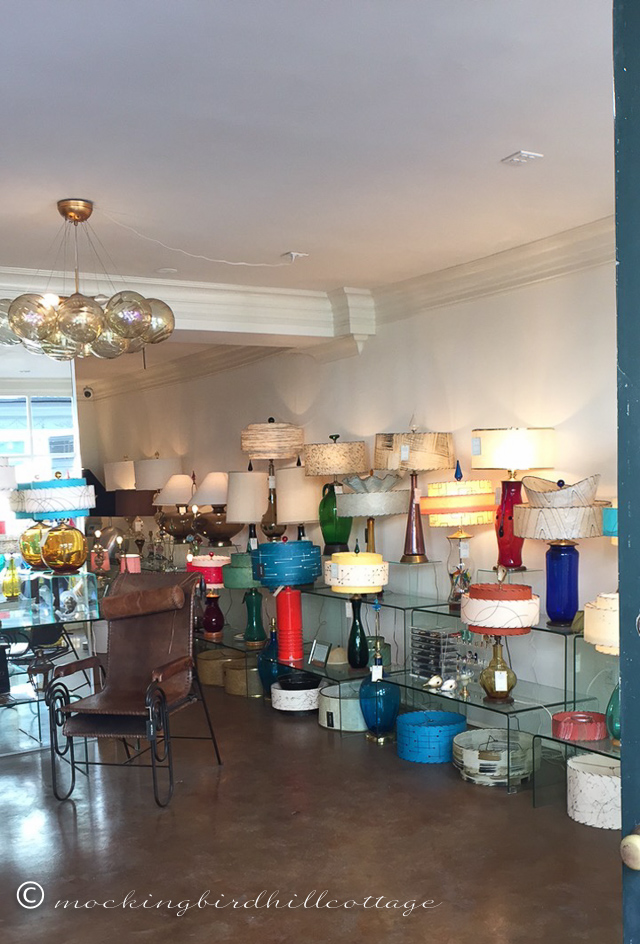 It's never boring!
I will be up and out early today and probably won't get back to the cottage until at least 12 hours later.
Goodbye New Orleans. I loved every minute here.
Happy Friday.