I'm writing this on Wednesday evening. I'll be too busy tomorrow to write a post, so here goes.
Short but heavy on the photos. A little miracle on Wednesday – despite the leaves dying on the morning glory, there were beautiful blooms today!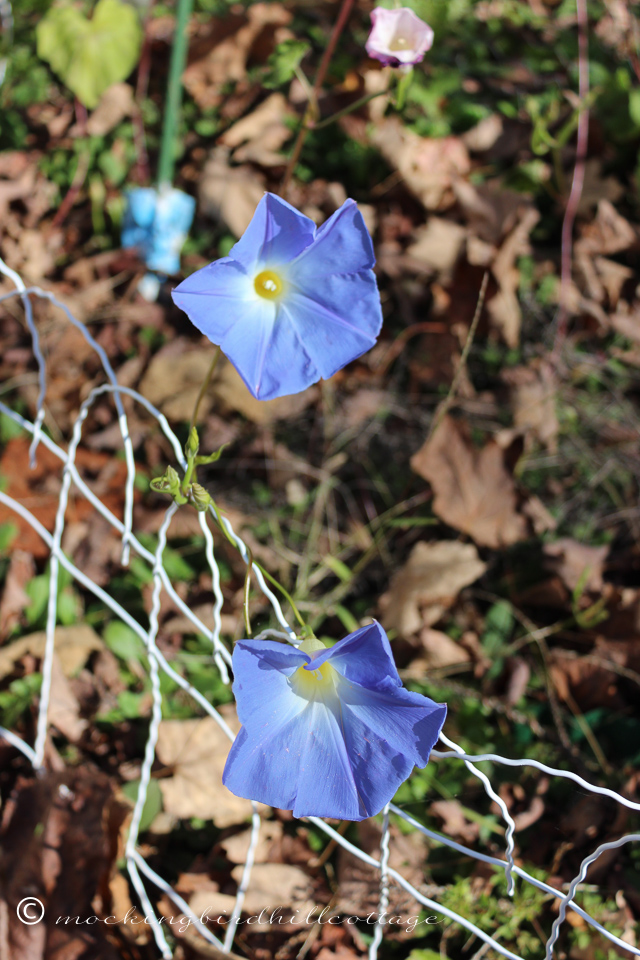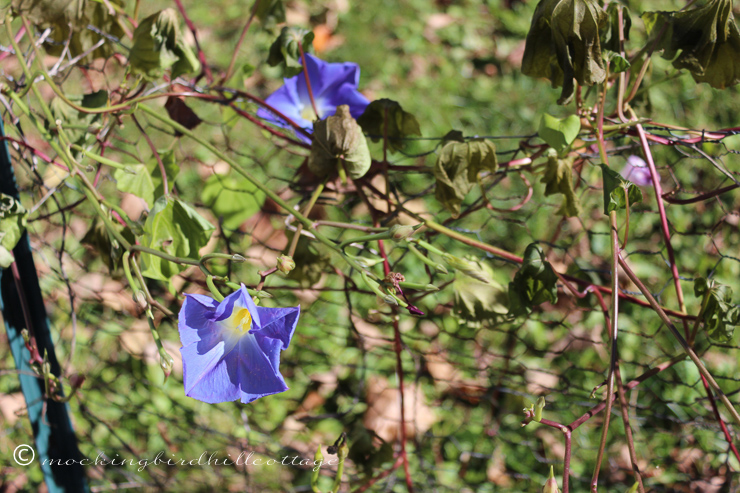 You can see all the wilted and dying leaves – although some of them are just fine.
But there are many buds still left to open and the week ahead is supposed to be warm, so I hope that they thrive.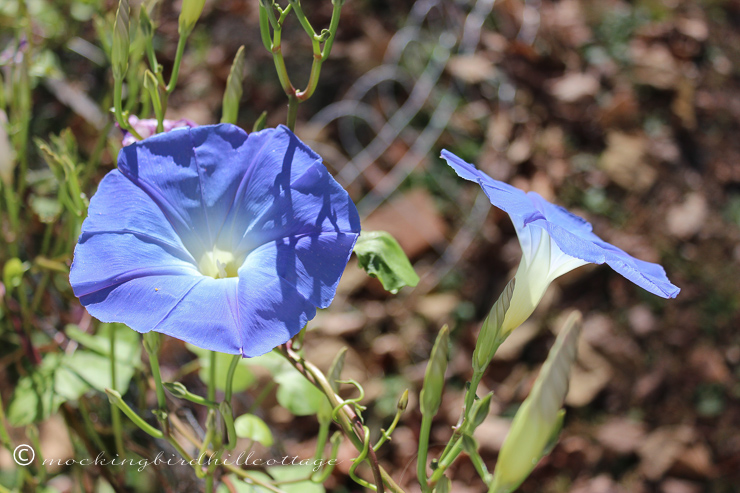 Also blooming: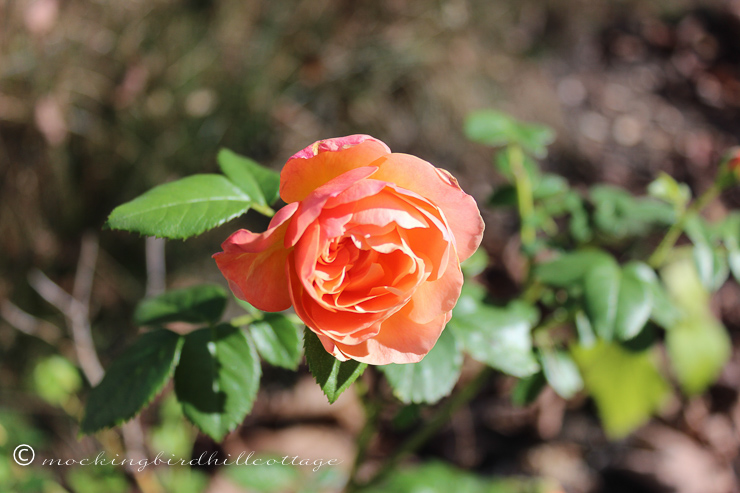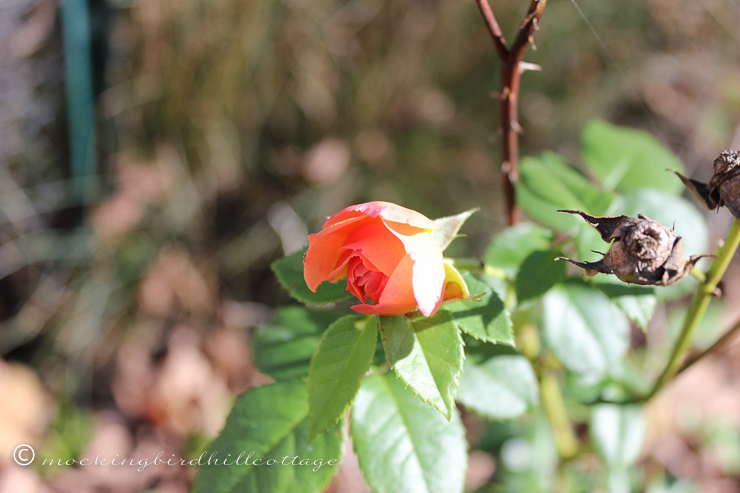 Beautiful October roses.
And my stalwart and dependable hollyhock: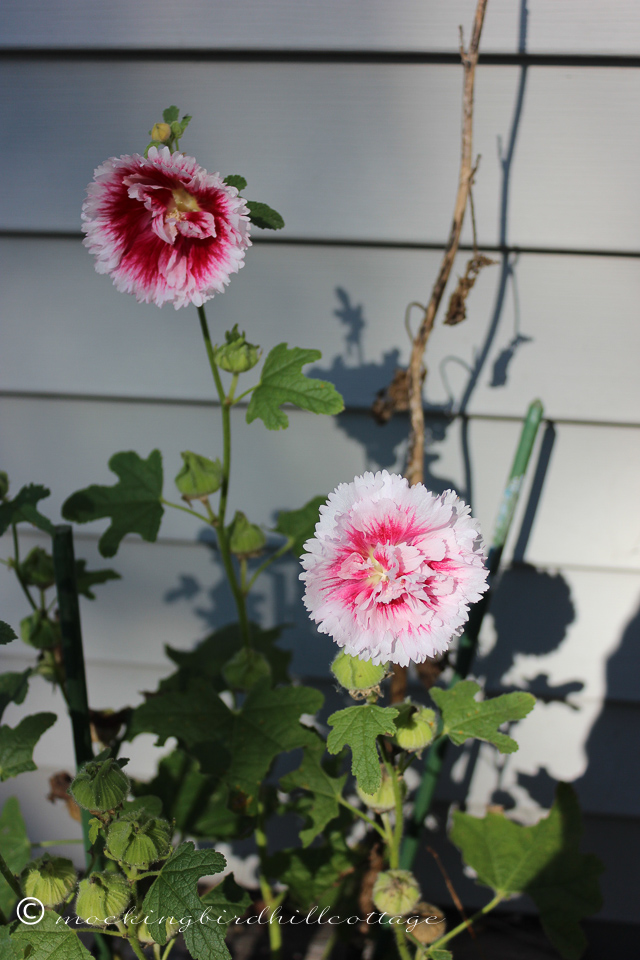 I hate to leave them to the elements! I've watered the porch plants. I may put a few on the ground outside the porch to catch some rain. Come to think of it, I'd better do that now.
Happy Thursday.