Since I had some problems with my server yesterday, I didn't get the post up until after 11:00. I noticed the email versions of the post didn't go out yesterday and the late posting might be the reason – or it may be a glitch with Feedburner. I don't know. But hey, if you only rely on receiving a copy of the post in your email, you're sort of on the wrong track anyway.
I've said this before. 99% of the time, I post every day. So if you don't get an email, it's so easy to just come to the blog via your browser and see if there's a post up. Don't just rely on the email. If you do, you'll sometimes miss a post, because I have no control over servers or Feedburner.
End of (loving) lecture.
We had the best dinner last night; a mixture of Puerto Rican and Brazilian food and I'm still thinking about it. Our waiter was from Puerto Rico and he's busy raising money for Puerto Rican hurricane relief. What an amazing young man he is. He's doing everything he can for his native country. His family still does not have electricity and may not have it for months. Are you listening, Washington, DC?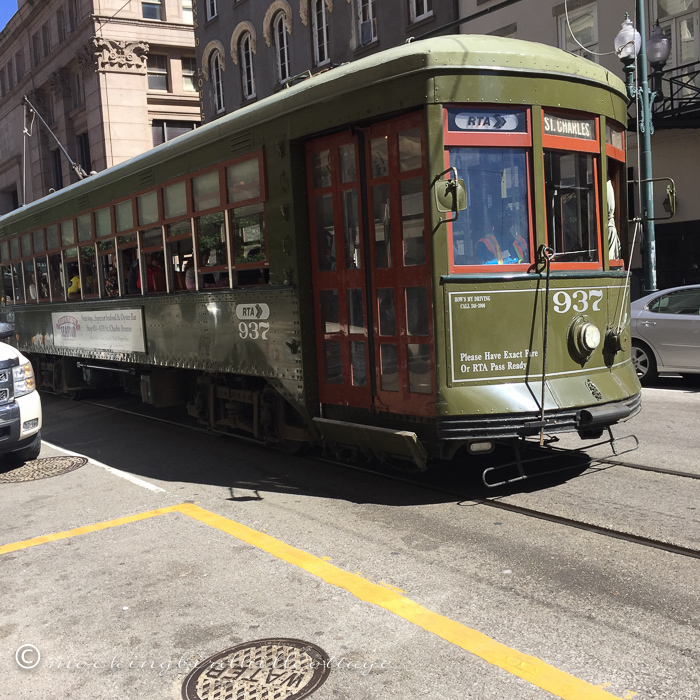 Yesterday, I climbed on the St. Charles streetcar (what fun!) and traveled to the Garden District and Lafayette Cemetery. Love the drivers, who are charming and call you "Dawlin'" and are so helpful.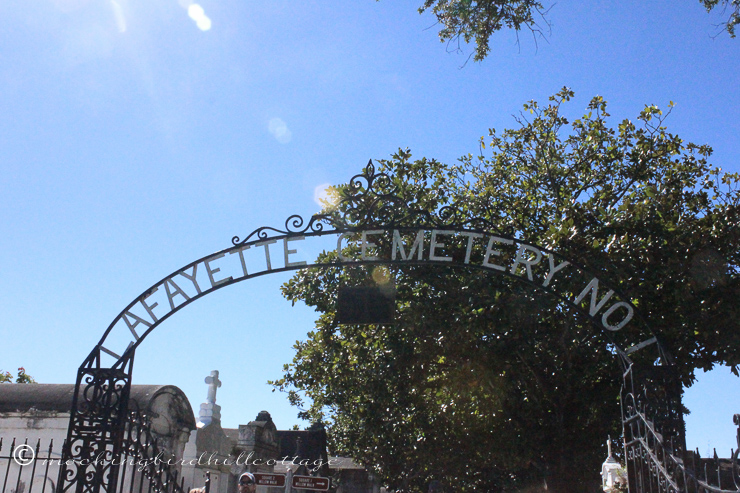 First stop was the famous Lafayette Cemetery. It's stunningly beautiful. Most of you probably know this, but because of the low sea level to below sea level here, everyone is buried above ground. (I also read something that said the above ground burial is a Catholic tradition – so who knows?) It's a truly moving and powerful place to visit. I'll simply post the photos below.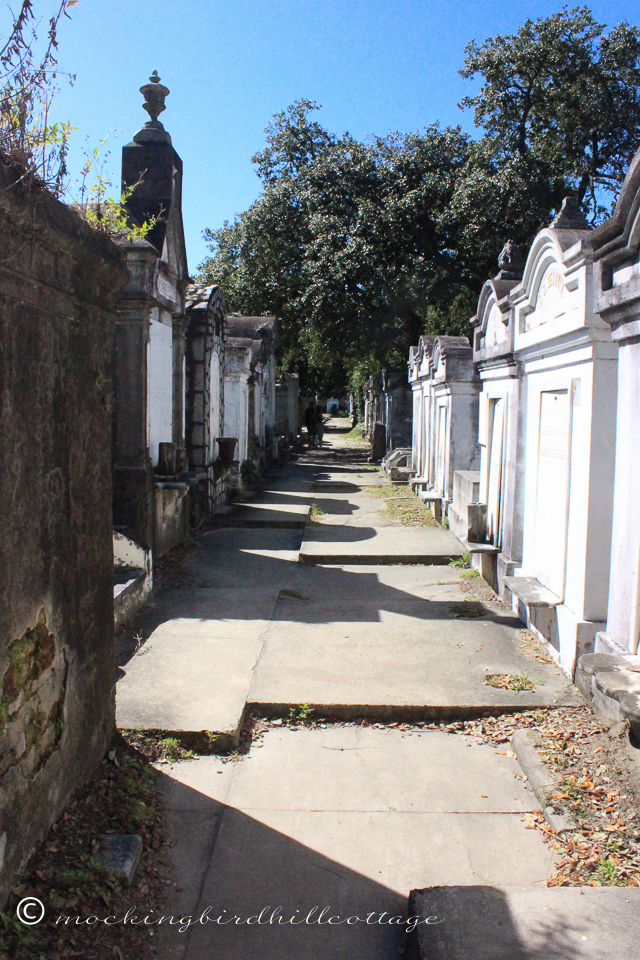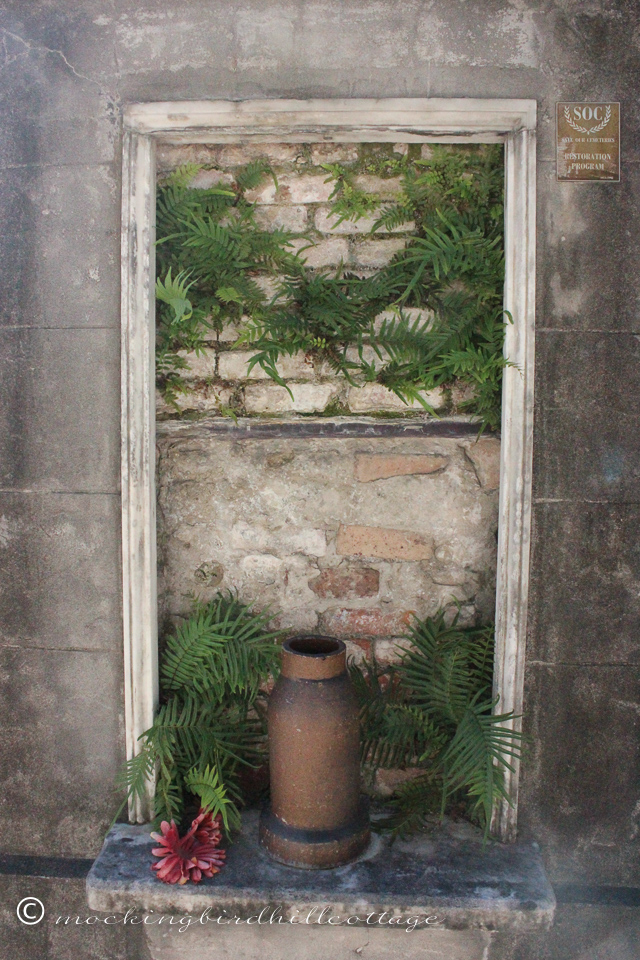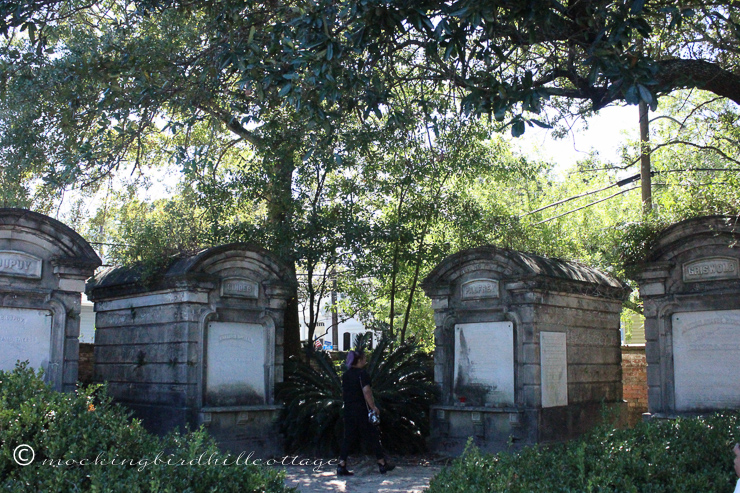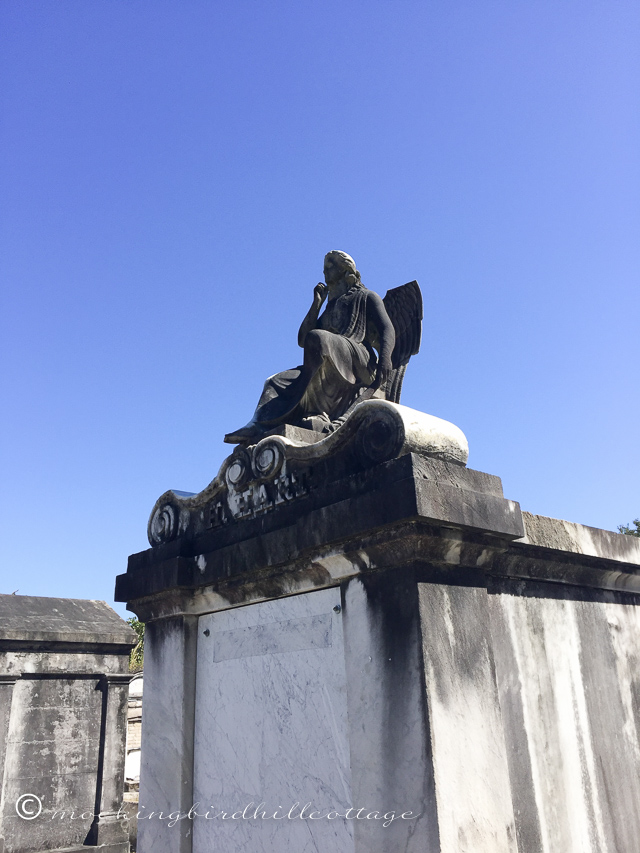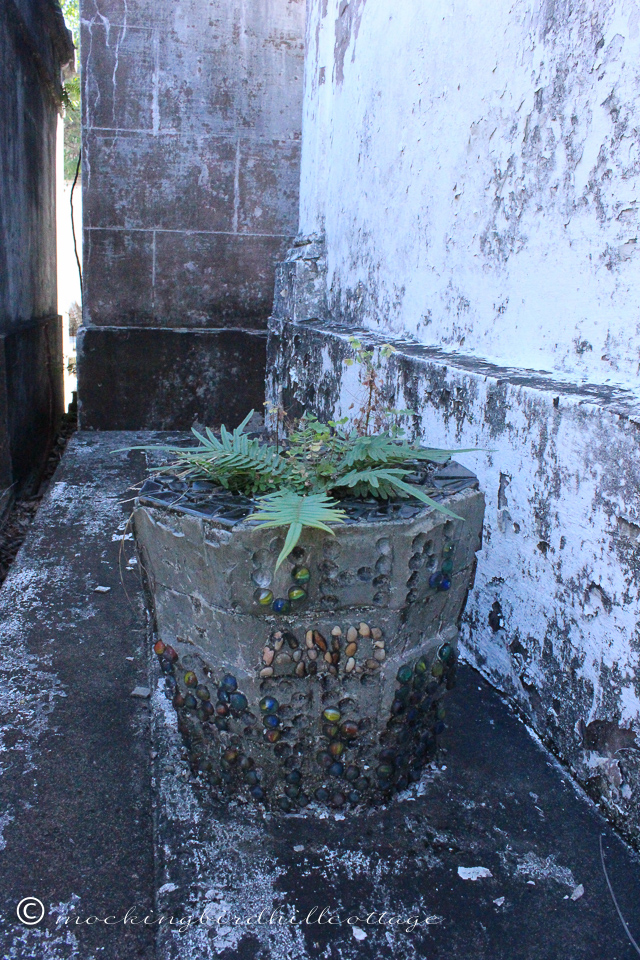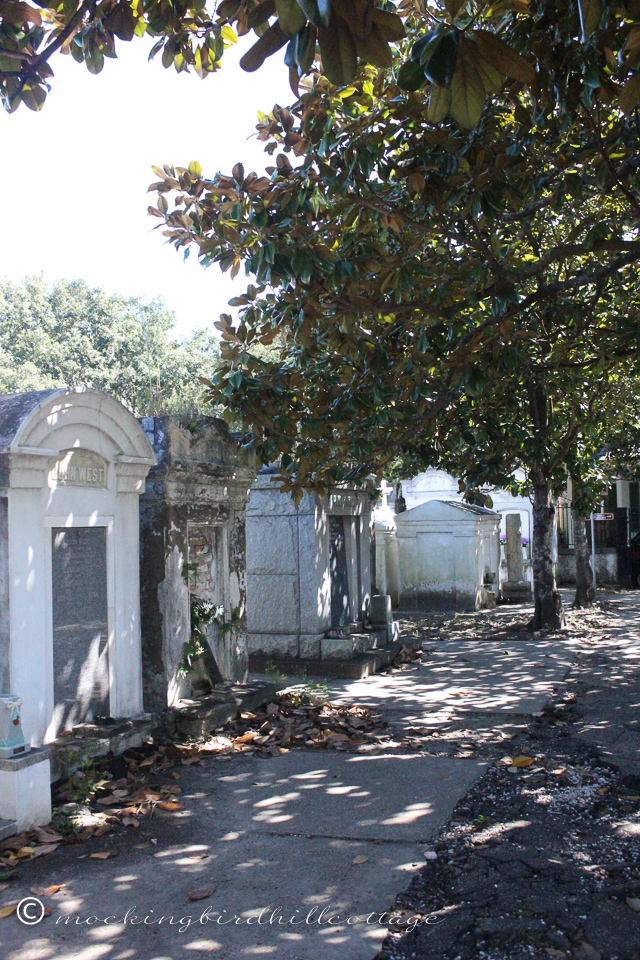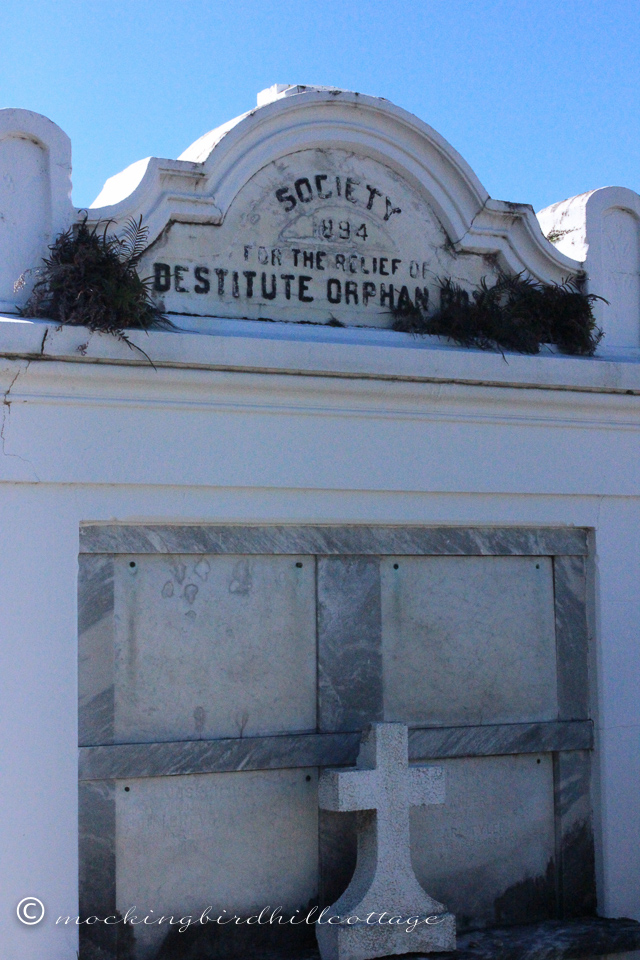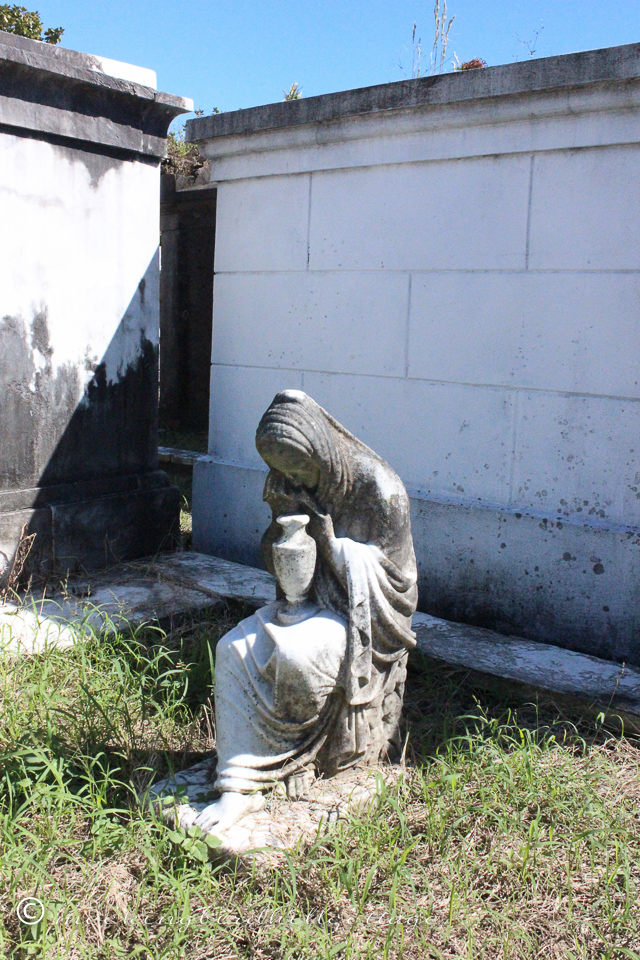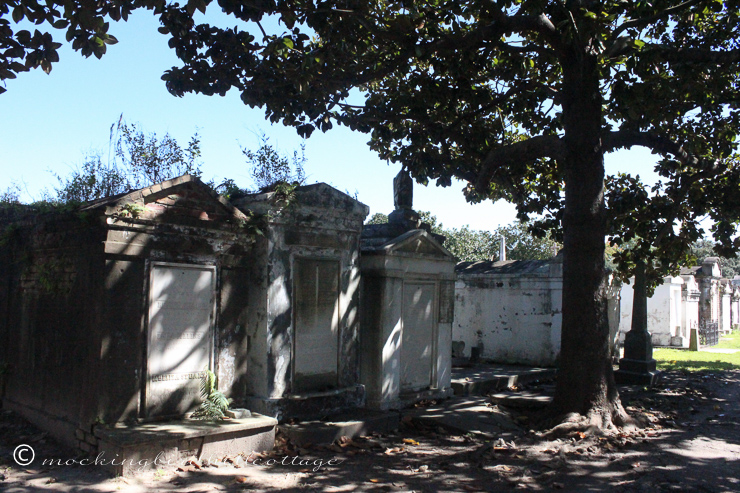 I only hope that Don has a smidgen of free time, so I can bring him here. He's really working long hours.
I then walked many of the streets of the Garden District. Took lots of house pictures and I'll share them with you tomorrow. But here's a sneak peek: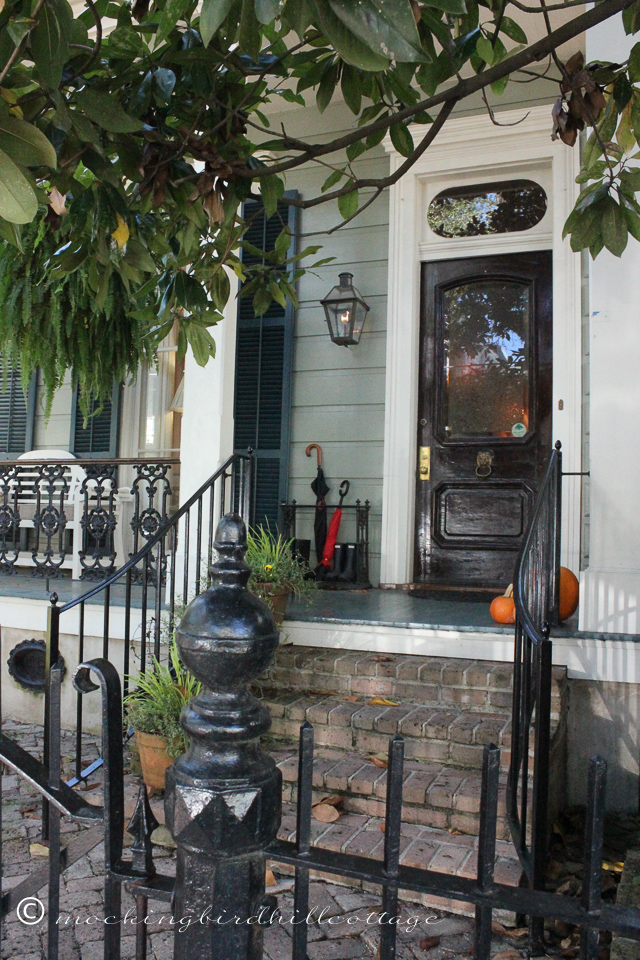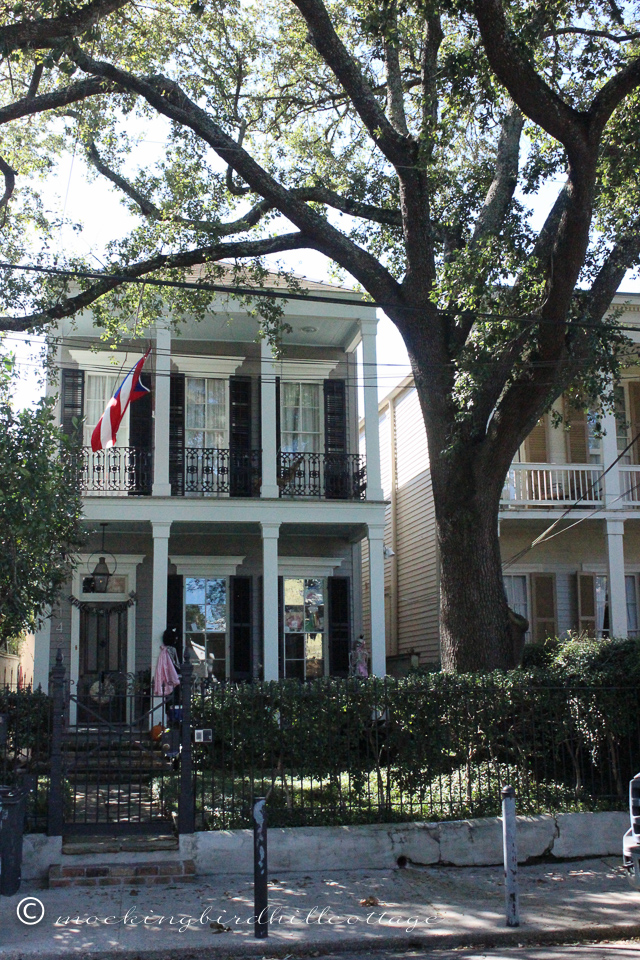 And my favorite little cottage. Can I move in?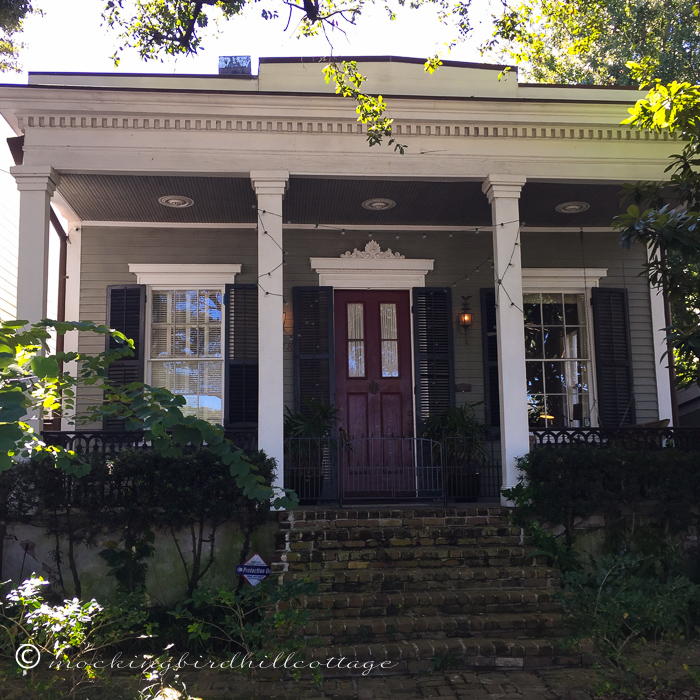 Please?
A beautiful day, with the humidity gone and a slight breeze. Couldn't have been better.
Happy Wednesday.