I'll keep the words to a minimum because this is a picture heavy post. I'm sharing some of the houses that caught my eye in the Garden District.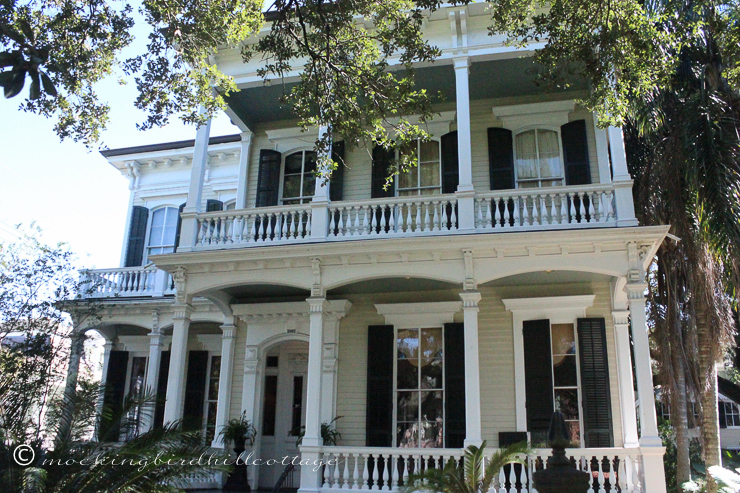 One of the larger homes. Beautiful.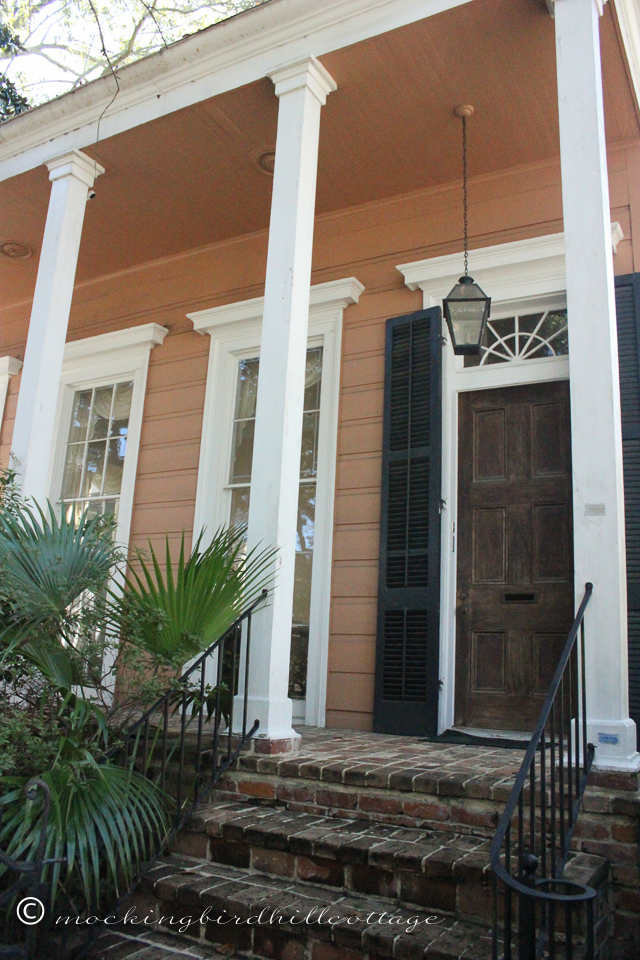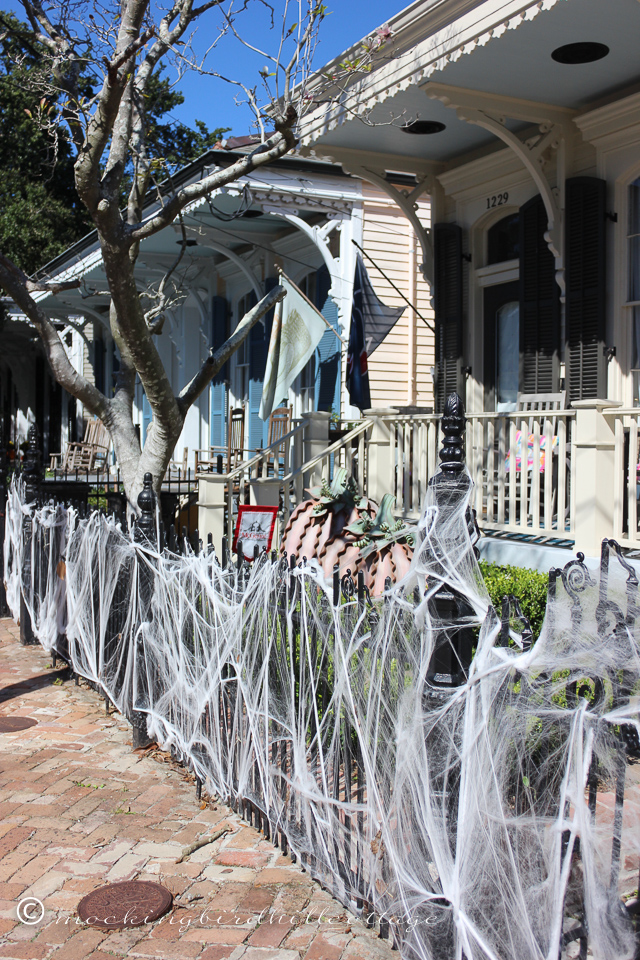 Most houses are decorated for Halloween.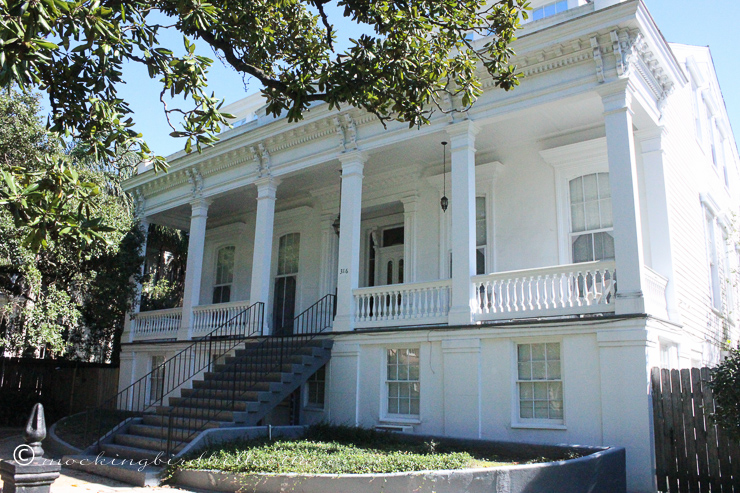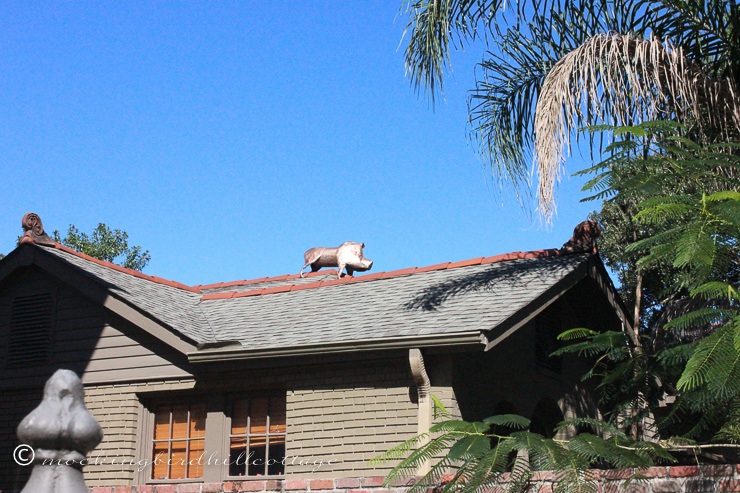 Interesting roof ornament, don't you think?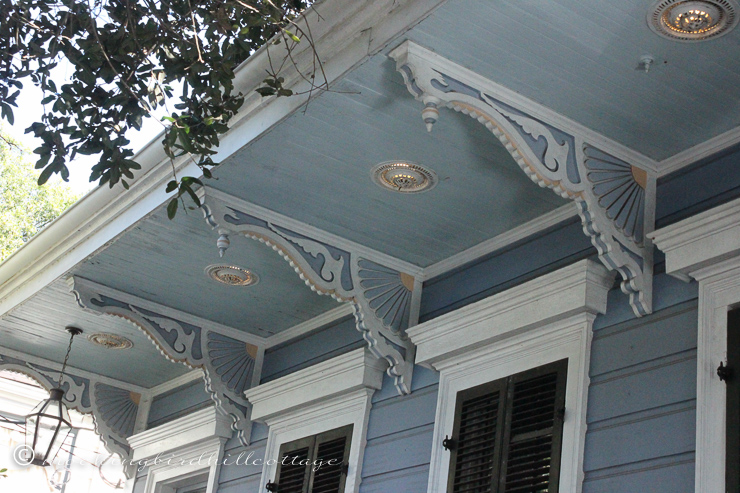 These details make my heart beat faster. So lovely.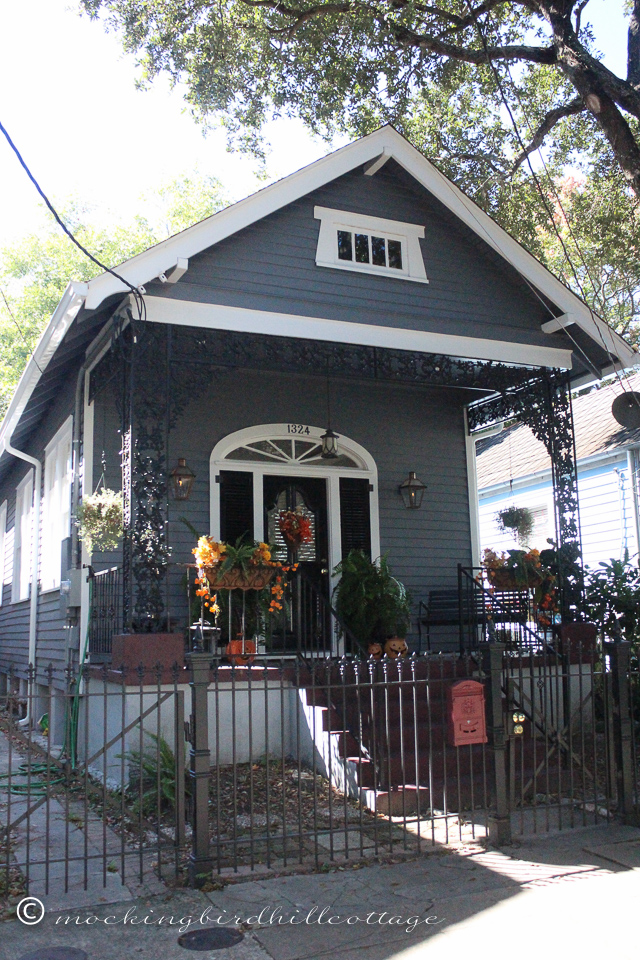 I'm especially drawn to the smaller houses.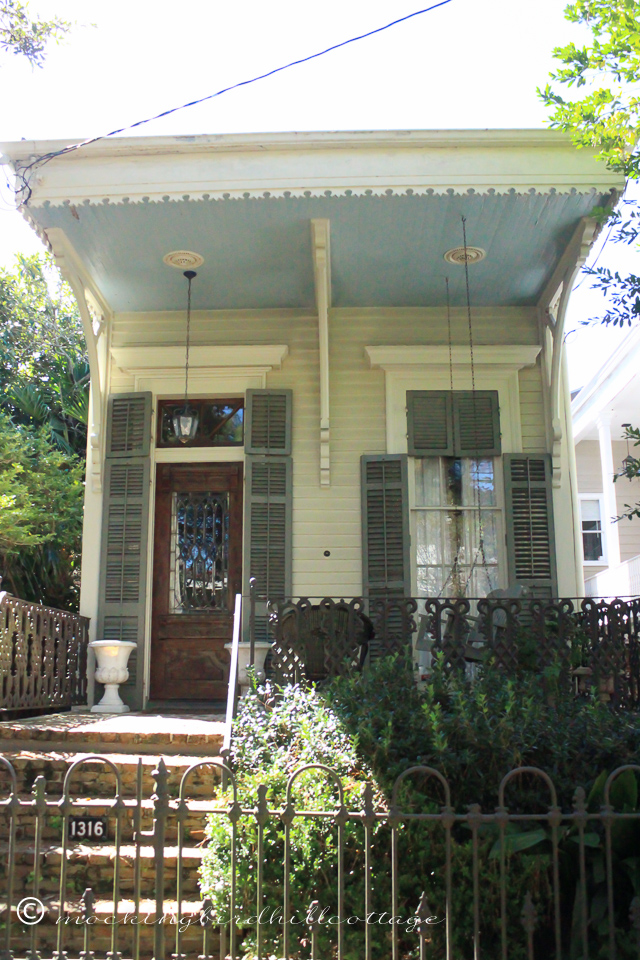 Just stop. Look at this place! Could it be any more charming? Blue ceiling. Gorgeous front door. And I'm particularly taken by the shutters that are in sections, allowing light in at the top yet still providing privacy. Or, in this case, shutting the top section and opening the lower sections of the shutters.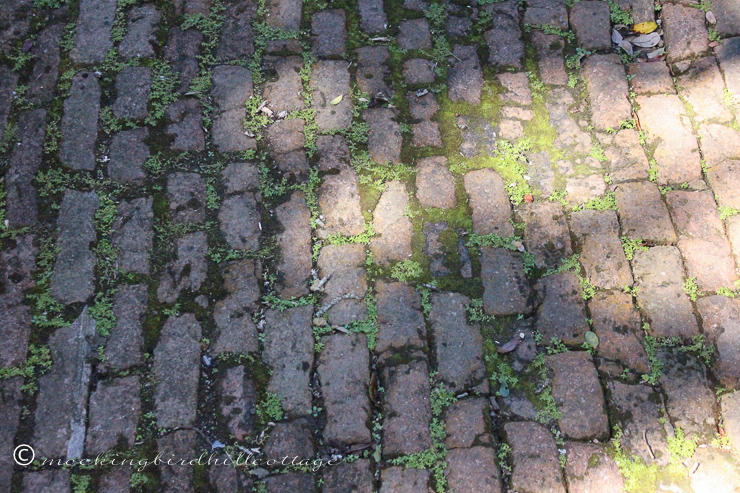 Sidewalks are brick.
Trees are large and the roots often pull up portions of the sidewalks. Walking requires constant vigilance!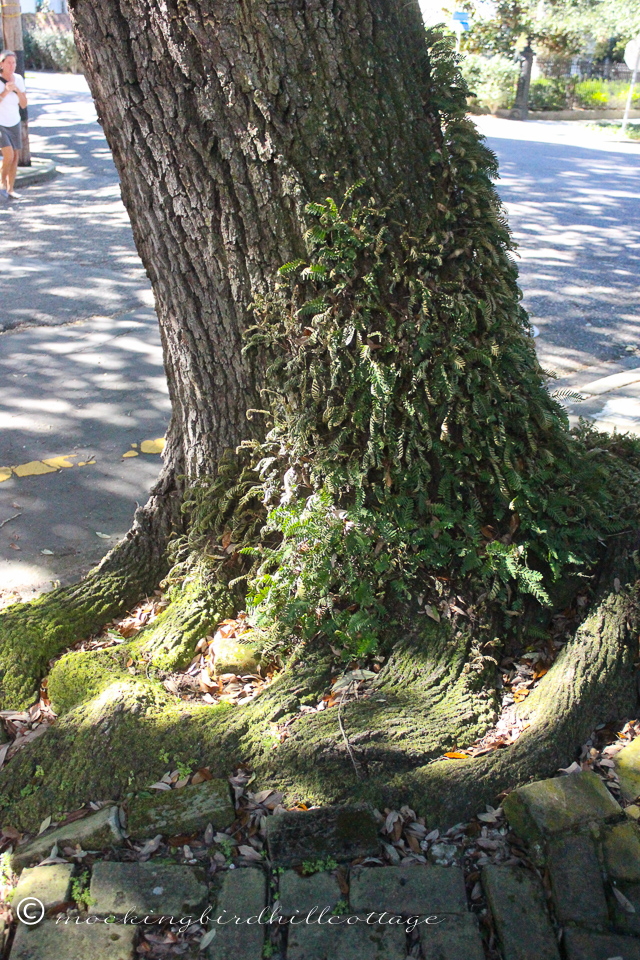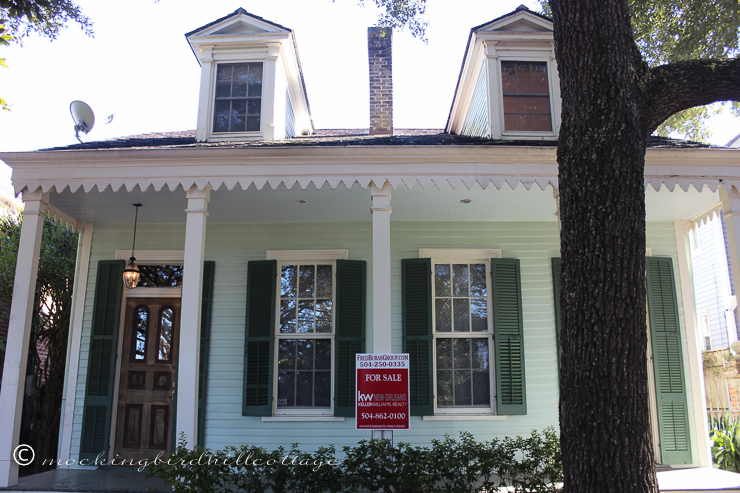 This one's for sale. Any takers? The doors – though you can't tell from this photo – are gorgeous.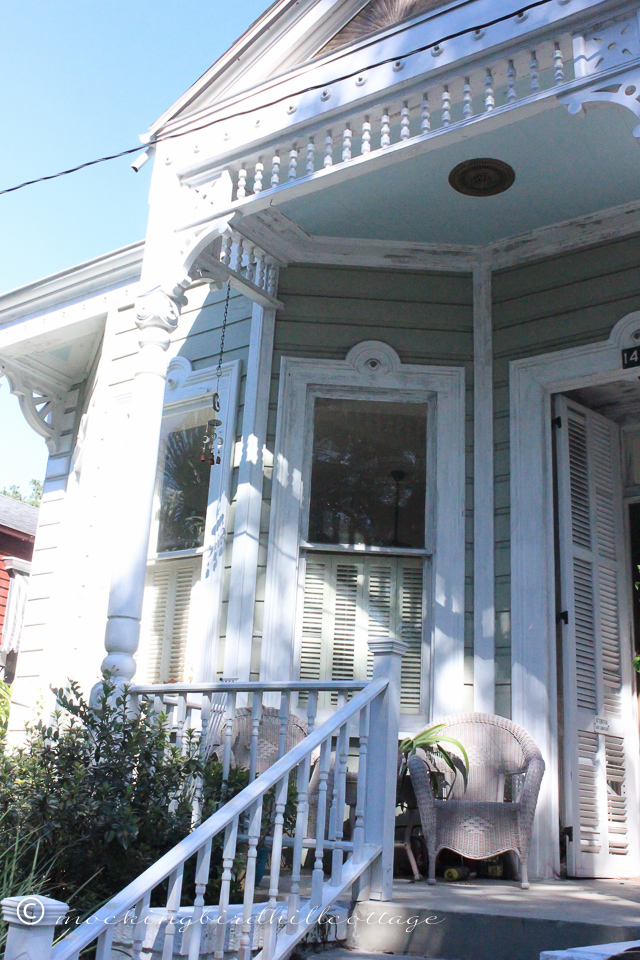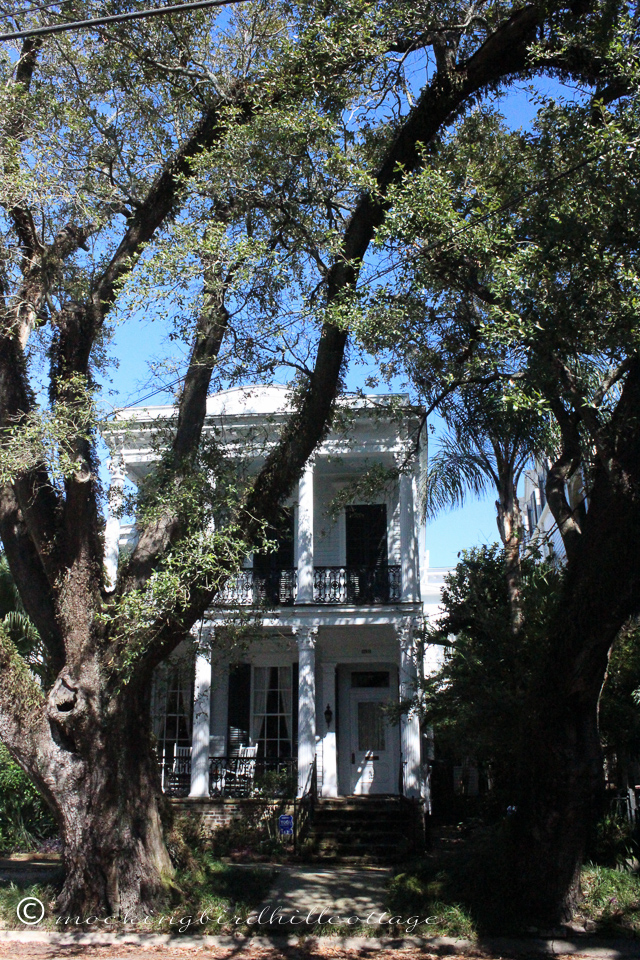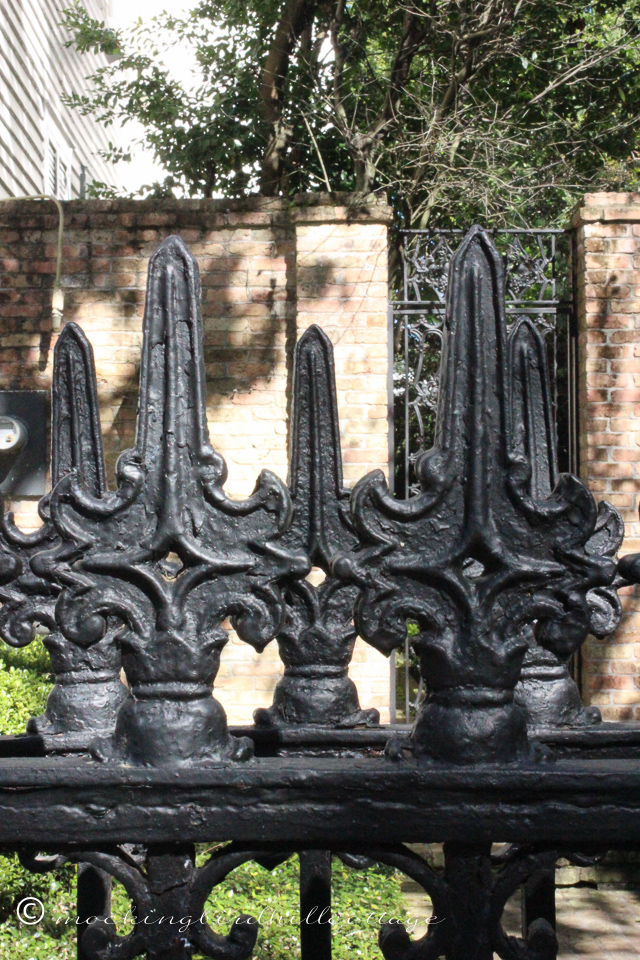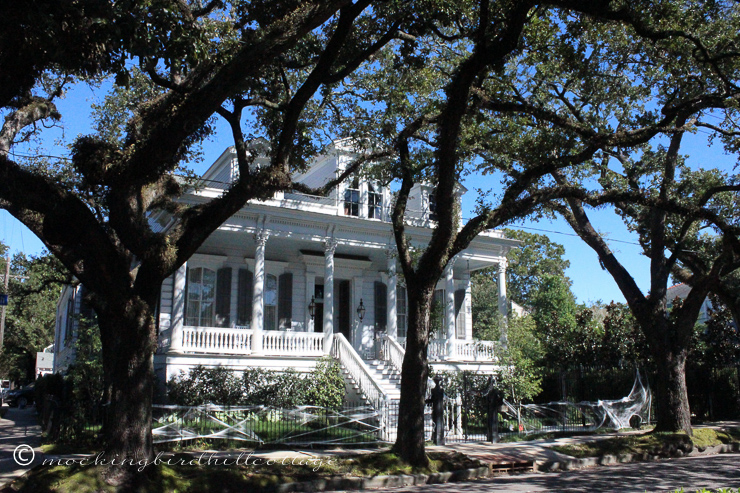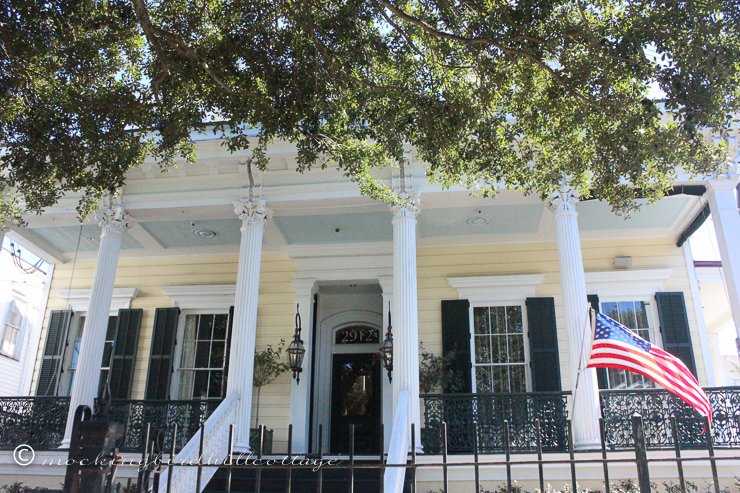 These shutters are opened/closed in interesting combinations.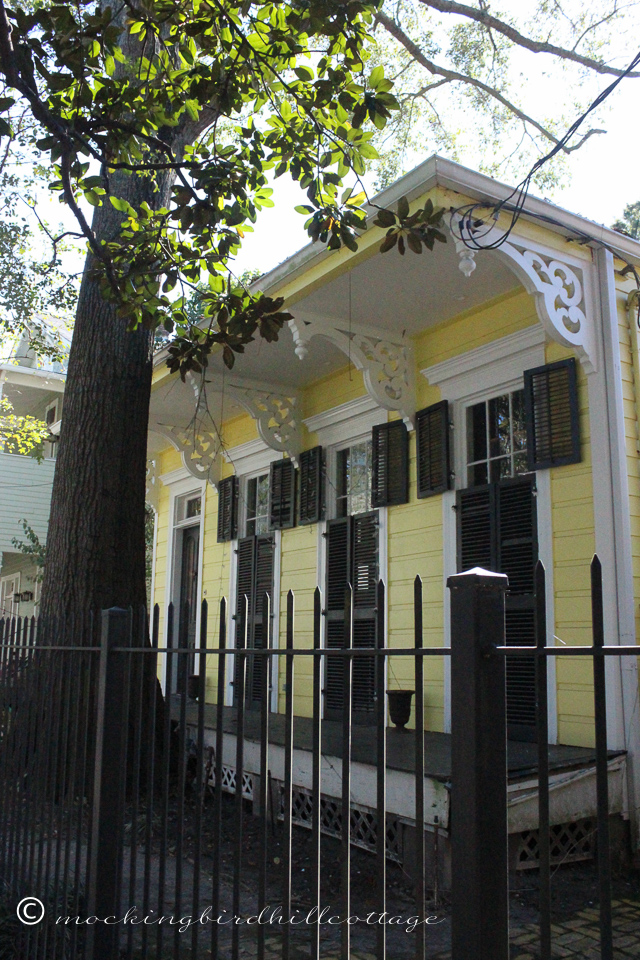 These are opened at the top.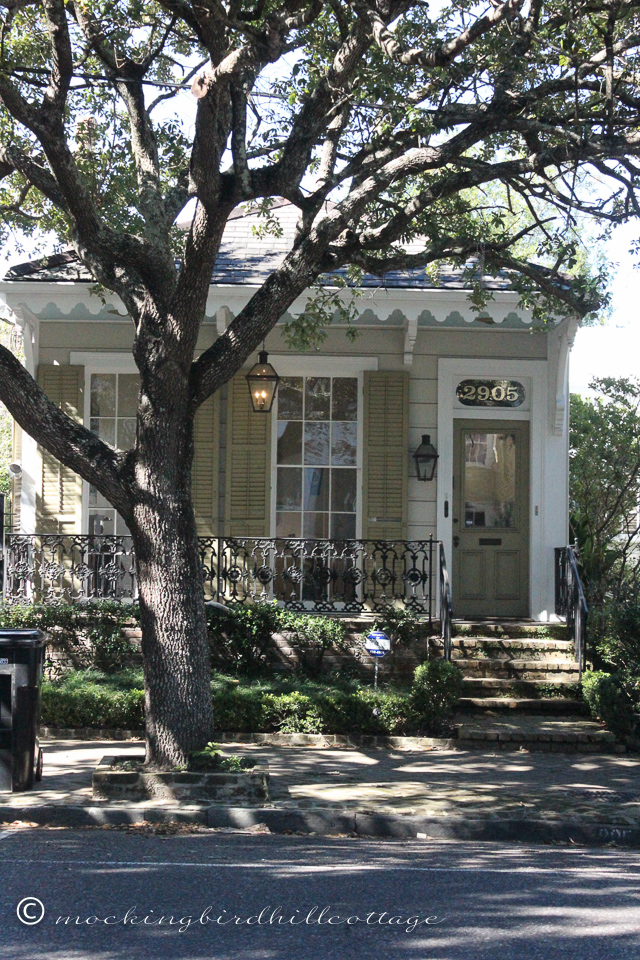 Oh my heavens.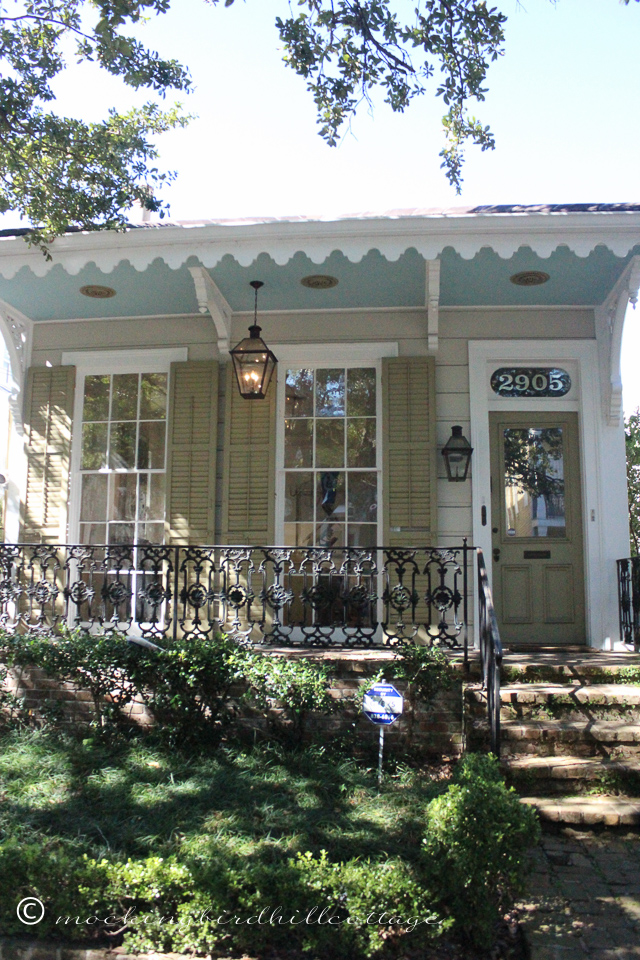 Check out that ceiling. Isn't this house adorable?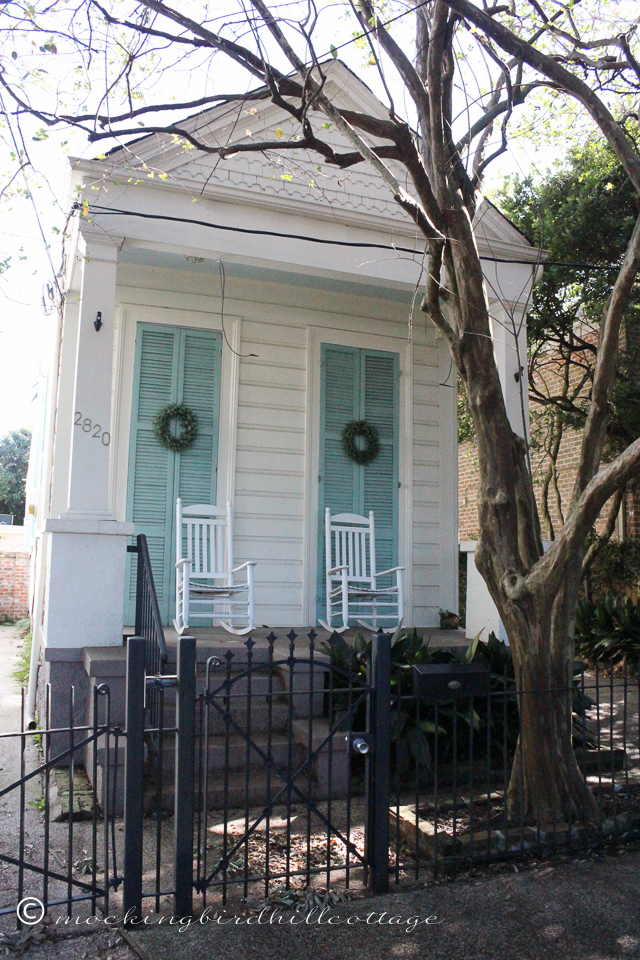 I love this one. The houses that tend to be narrow usually extend far back as this one does.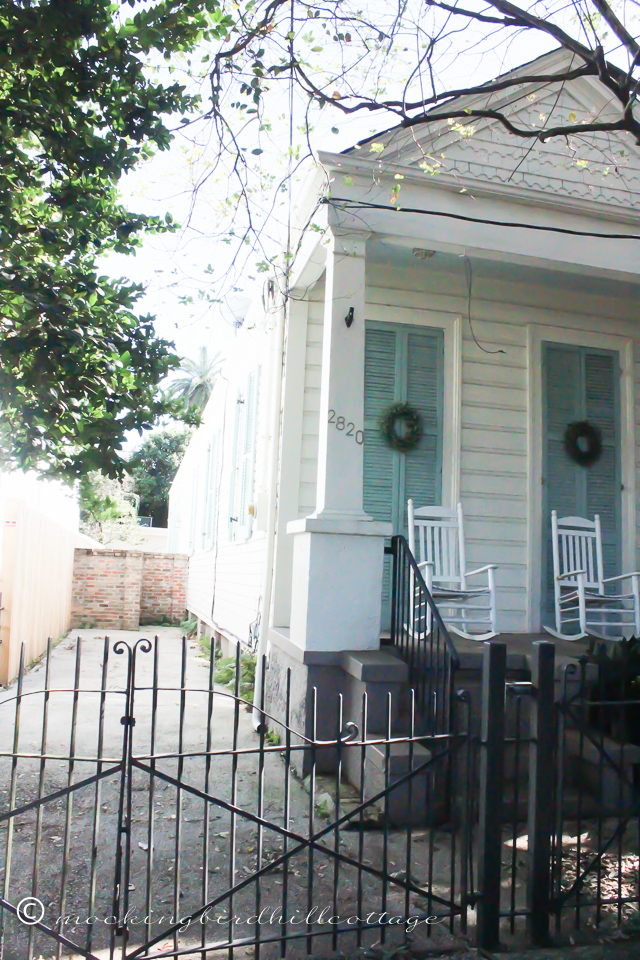 See? It goes way back and has a private garden behind the brick wall.
The blue shutters, the wreaths, and the white rockers. Sigh.
There are so many more but I had to stop. The streets are tree lined and charming. I ran into several dog walkers and had some lovely chats as I wended my way through the Garden District.
Now I'm off to look at real estate prices. Because wouldn't you be curious, as well?
Happy Thursday.