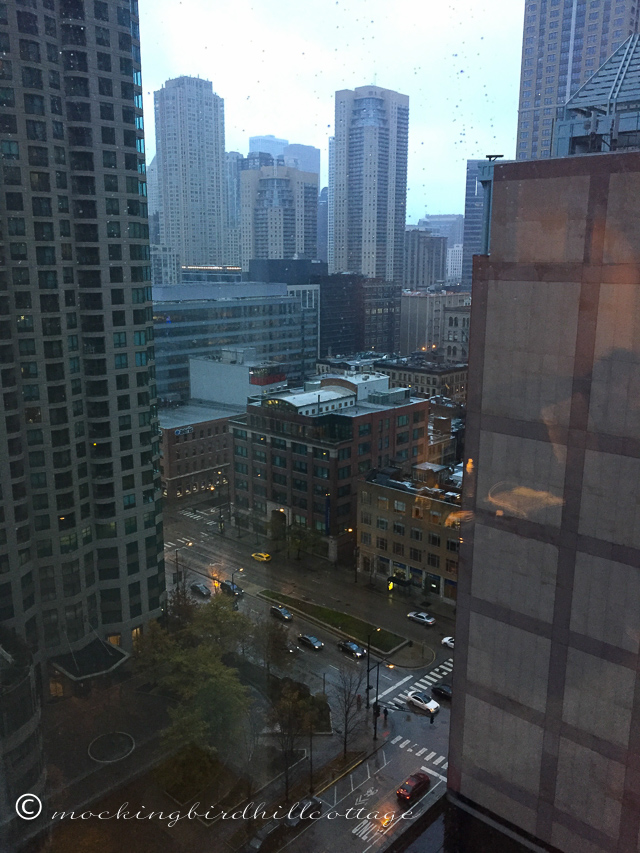 It's a rainy morning here in Chicago. Unfortunately, it's been rather gray and cloudy since I arrived. There were a couple of mornings where the sun emerged, but by about 11 am, the clouds had taken over. I used to come here every January when we were auditioning students for the MFA program and it was always cloudy, cold and windy.
We're staying in a neighborhood called River North, just north of the Loop on the other side of the Chicago River. Yesterday, I walked to the area by Navy Pier to investigate the Whole Foods in that neighborhood. (We needed some stuff.) There's nothing I like more than to walk in a city and explore neighborhoods. I learn a lot that way.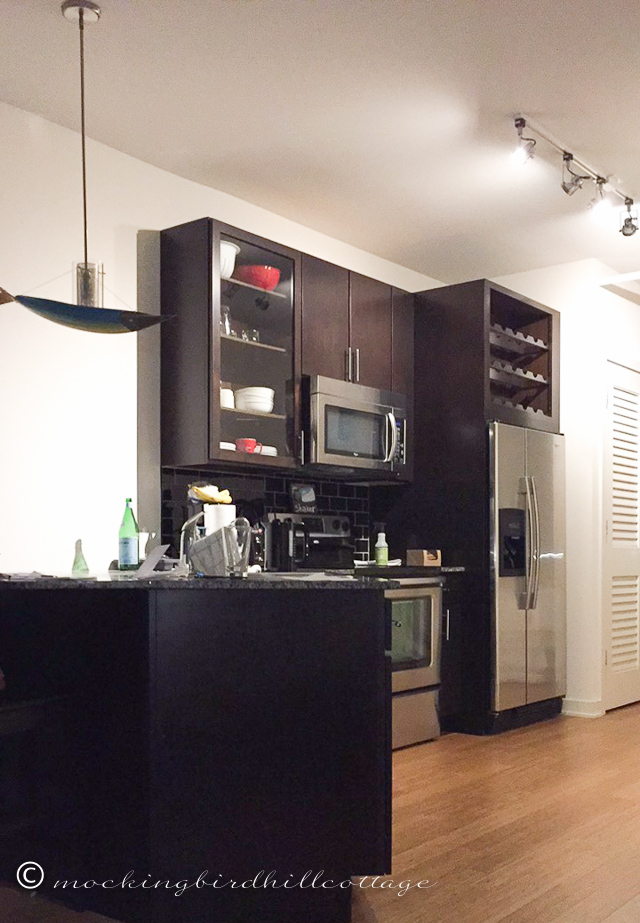 I also cleaned the apartment. This is the kitchen. I'll try to take more photos on a sunnier (fingers crossed) day. That's a fish hanging from the light that was made from a palm frond – given to Don by someone he worked with in LaJolla. I'll try to take a picture of that as well, because it has the most beautiful turquoise and green colors.
I'm sleeping surprisingly well, given the fact that we're in a smaller queen sized bed that is shoved into an alcove – not unlike a tiny house. Walking a lot makes one nicely tired.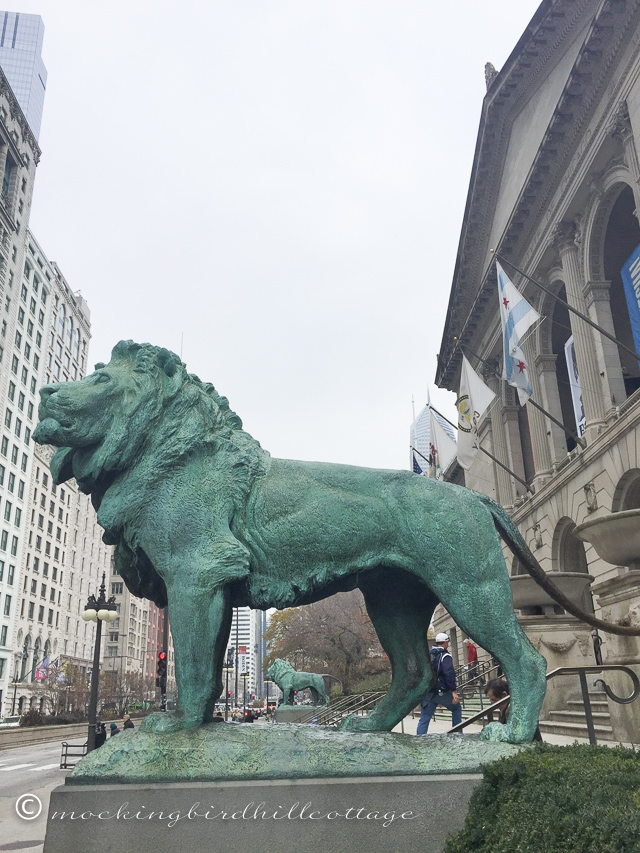 The lions in front of the Art Institute. Chicago readers: Didn't these guys wear Cubs caps during the World Series? I seem to remember that.
Across the street is Symphony Hall.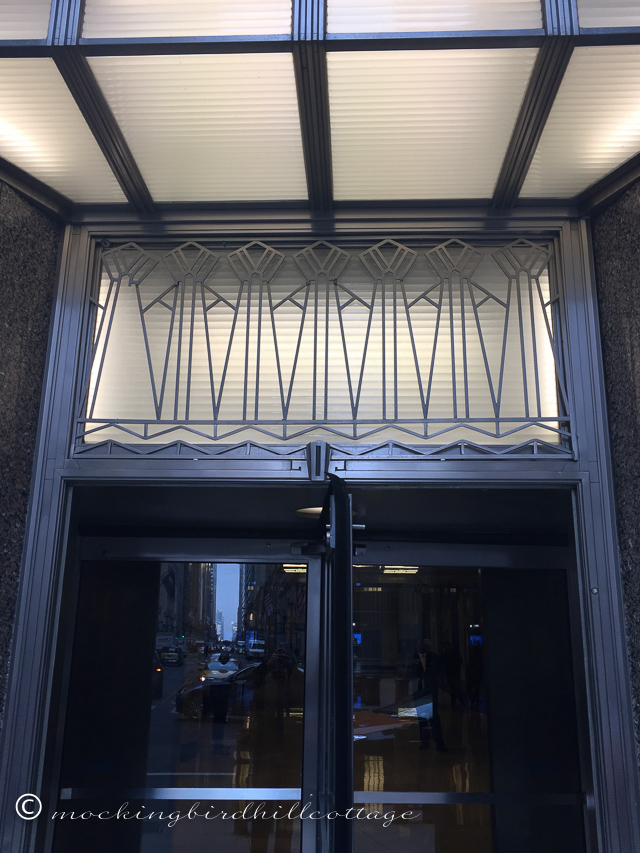 I always stop for Art Deco.
Tonight is Opening Night, so yours truly will be attending the performance. And heads up, Chicagoland: The cast will be marching in the Thanksgiving Day Parade! They prerecorded their song while they were in Houston.
Don says the audiences are great and, though tired, everyone in the cast is having a great time.
Beware: the Senate Republicans are trying to repeal a major part of the ACA by sneaking the repeal into the Tax Plan. They also want to cut 23 billion dollars from Medicare. Make your calls. #resist.
Happy Wednesday.