Yesterday was all about family. We had breakfast with Mere, John and my nephews. I'm so proud of those boys. My two older nephews are really lovely young men and all-around good guys. Having the luxury of time to talk with them – on Saturday night and yesterday morning – was a gift. After breakfast, John and the older boys took off for the Bears/Packers game and Mere, Don, Little Z and I chatted a bit longer. Then Don left for his matinee and, since Little Z was really under the weather, we went up to the hotel room and hung out there.
Poor boy.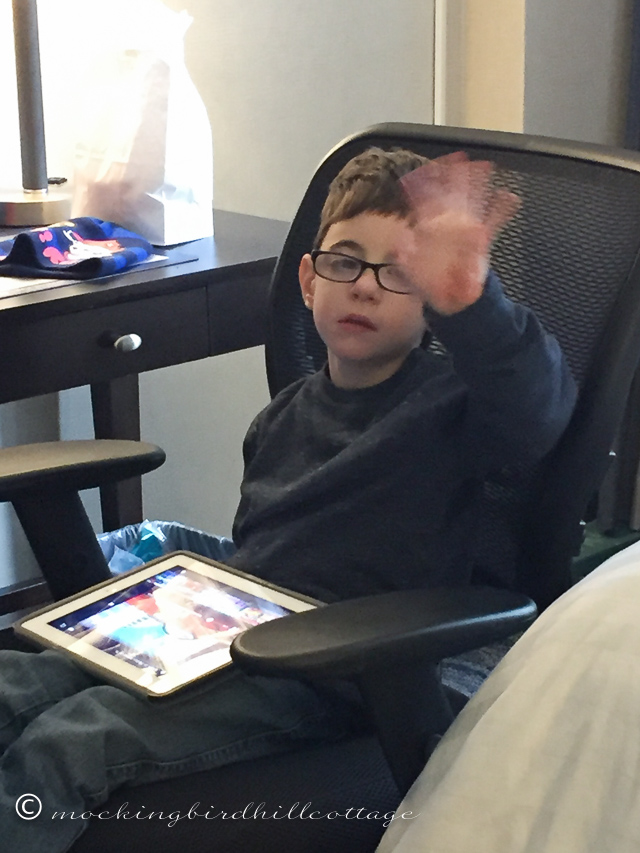 That's all the energy he could summon up.
Mere texted me this morning from the airport – Little Z is feeling a bit better, thank goodness. I'm sad that they're gone. In a perfect world, we'd all be living in the same community, but in my family, we all live far away from each other.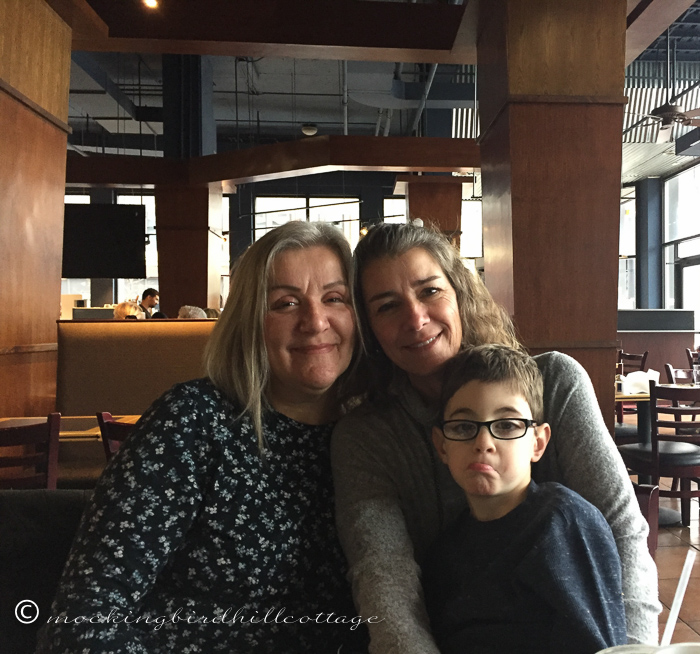 The lower lip.
He's so much taller! He's still a bit of a peanut, but his legs are longer. Still has the best eyebrows I've ever seen. And the most expressive. Oh, and the most beautiful thick fringe of black eyelashes.
Let's face it. He's a beautiful boy.
I downloaded the Uber app so I could grab a ride from the hotel to our apartment and I told Mere that I'd better get going so that I could beat the crowd at the end of the football game. Too late. When I got downstairs, I saw scores of fans streaming out of the park, so I had to wait about 20 minutes for my ride. But my driver was great and I had a great time talking with him. I love Uber, but there's not a big call for it back home in our little town. NYC? Yes.
Around about Don's dinner break, I walked over to the theater and met him at the stage door and we grabbed a bite to eat.
My view walking back across the Chicago River.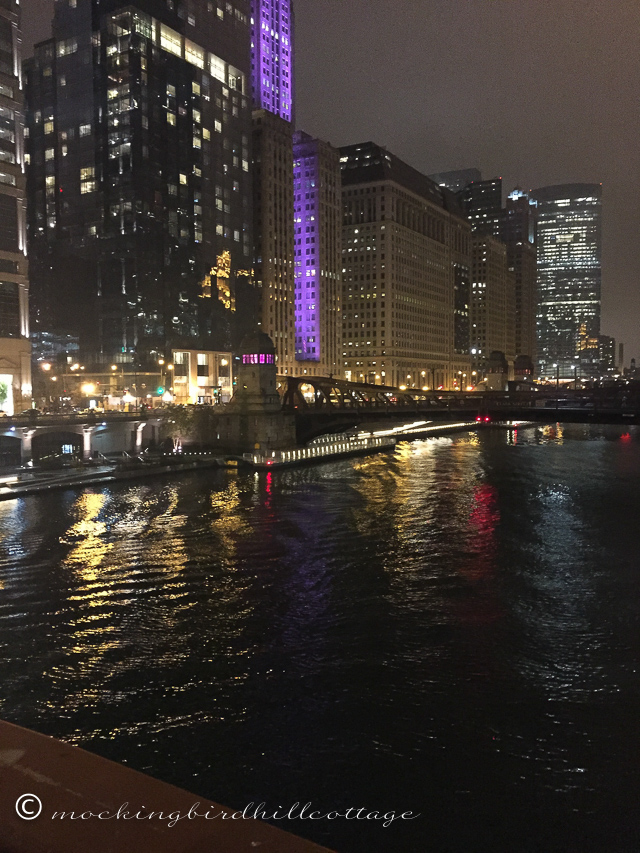 Chicago is a gorgeous town. I'm enjoying my time here. I've been here a lot over the years but this two-week opportunity to explore the city is a gift. I'm grateful.
Today is Don's day off. Yay!
Happy Monday.