T-minus two days and counting. I leave early Friday morning for the trek into the city and then out to JFK for the flight to Chicago. There's much to do before then, so after I post this, I'm going to make a few lists.
I treated myself to a pre-birthday present.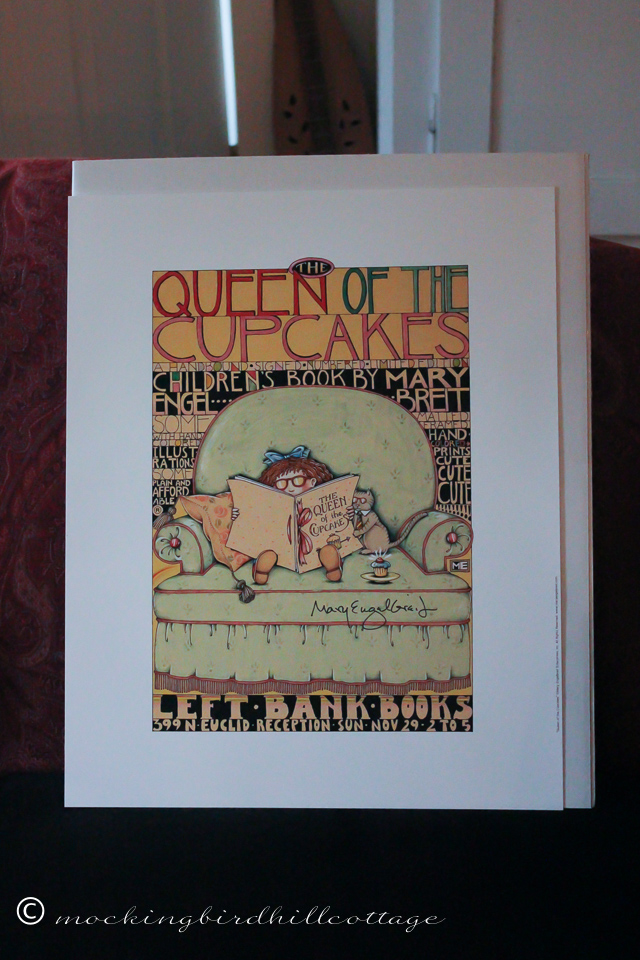 A signed print of one of Mary Engelbreit's illustrations. She's been offering these this year in honor of her 40th Anniversary as a licensed illustrator/artist. It deserves better light than is in this photo but what can you do? It's been rather dark around here lately.
And you know, of course, that I am indeed Queen of the Cupcakes.
I'll frame it when I get back. It's a large print, so where to hang it will be an issue, but I'm thinking in my office or bedroom. Thank you, Mary!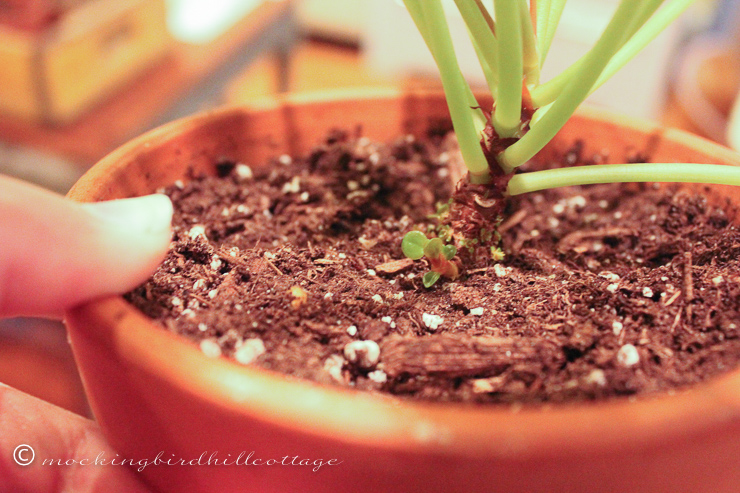 My pilea is showing new growth at it's base. I know there's a way to propagate these shoots and I'll have to research that further…when I get back. Right now, I'm trying to figure out which plants will be fine while I'm away and which might need some extra care. Since we're in cold winter temps now, most plants need less water as they go dormant, so I think I can squeak through two weeks away and all will be well. We'll see. As someone who has benignly neglected houseplants in the past – even during their growing cycle – I think I'm probably worrying about them too much. The heat will be turned down, so it shouldn't get too dry in here. Some I'll water just before I leave, others I'll leave alone. Wish us luck!
I am so heartened by the election results yesterday. I stayed up too late watching election coverage and I'm paying for it today but I was so happy, I couldn't help it! Diversity, tolerance, health care, gun control – all were factors in the results. A repudiation of hate, intolerance and racism. Bravo!
Happy Wednesday.