I was gone for several hours yesterday running some errands. A stop at my favorite Natural Foods store (oh boy, the bakery had made Whoopies – confection that transports me to the heavens) and Home Goods, which is right next door, where I bought a shower curtain liner and  new glass measuring cup and yet another Rae Dunn mug that says Patience.
Because I need that reminder on a daily basis.
Then I stopped at B & N where I purchased the newest Michael Connelly, which will be saved for my trip to Chicago. And then I went to a local greenhouse to buy some pots and a plant for Rick and Doug. Since they eventually plan to have an apartment in NYC and they might be gone for periods of time, I bought them a sansevieria, which is virtually fail-safe. Found a lovely glazed pot in a color that works with their decor and the plant was plopped inside.
I came back and repotted the rubber plant (early morning picture below.)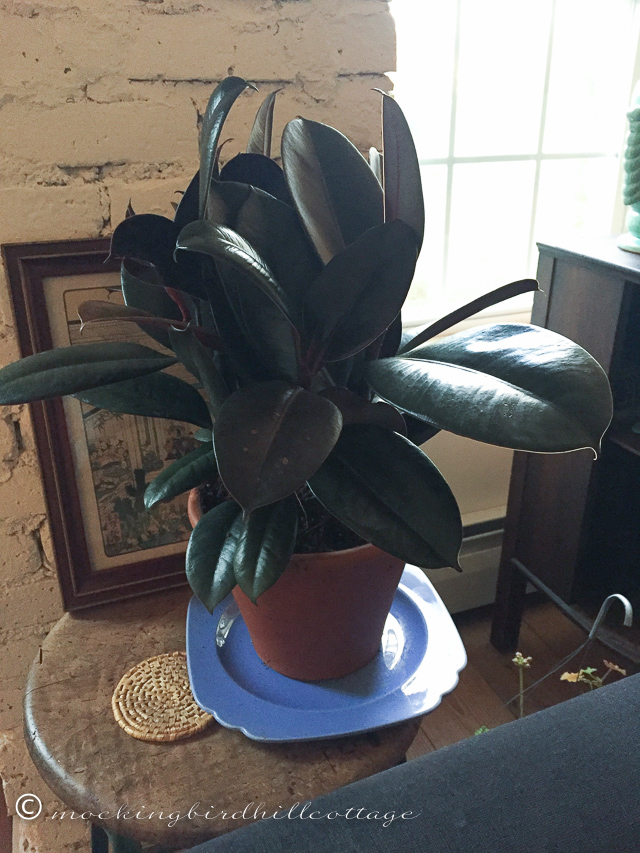 It now has much more room. It can't stay here on the stool because Don uses it when he's sitting on the sofa, but for now, it works. That's my overwintering geranium down there on the floor.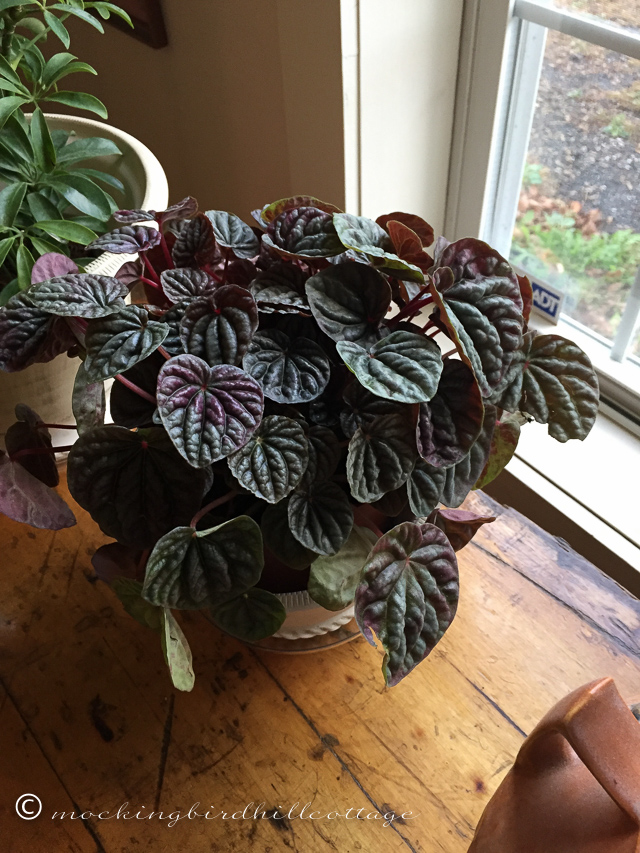 There were so many plants there. I was in 'covet' mode. I did buy this peperomia because – you guessed it – I had one in the seventies. I've always loved the peperomia's textured leaves.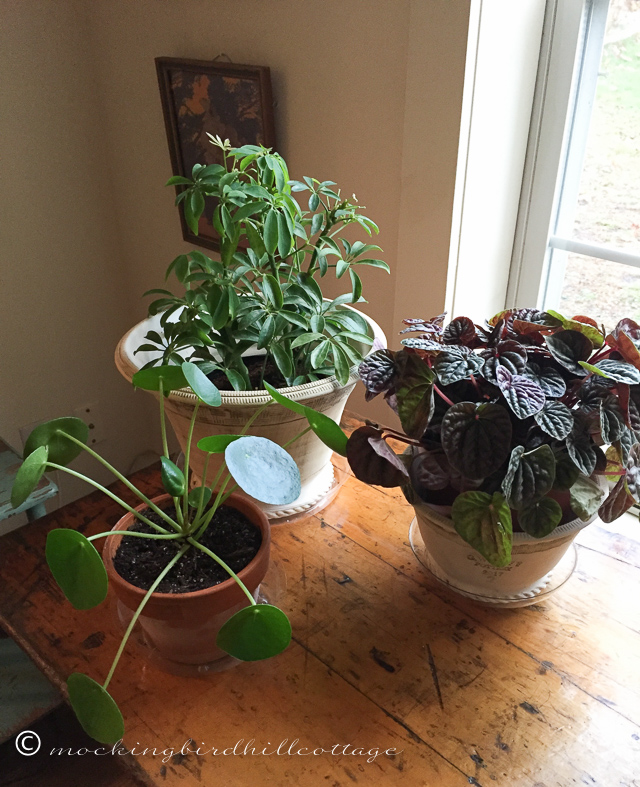 The latest grouping on the French bistro table – which may be my favorite surface in this house. In fact, it is  my favorite surface in this house.
After a flurry of straightening up because I had a feeling Rick and Doug would come inside to see Stella, I was ready for a dinner out with my friends. Sure enough, they wanted see our new baby. They were mightily impressed by her look and her features. Oh Stella, everyone loves you.
We had dinner at a local Thai restaurant and laughed like crazy and it was lovely. I'm so glad they're here. I still can't quite believe that this isn't a visit. They actually live 5 minutes away!
I got a little card in the mail yesterday from my husband saying how much he missed me. That made me smile.
Today, I get to recycle! (That means go to the dump.) And I might run a few more errands. I need new jeans – always something that fills me with dread.
I might put that off until next week.
Happy Friday.