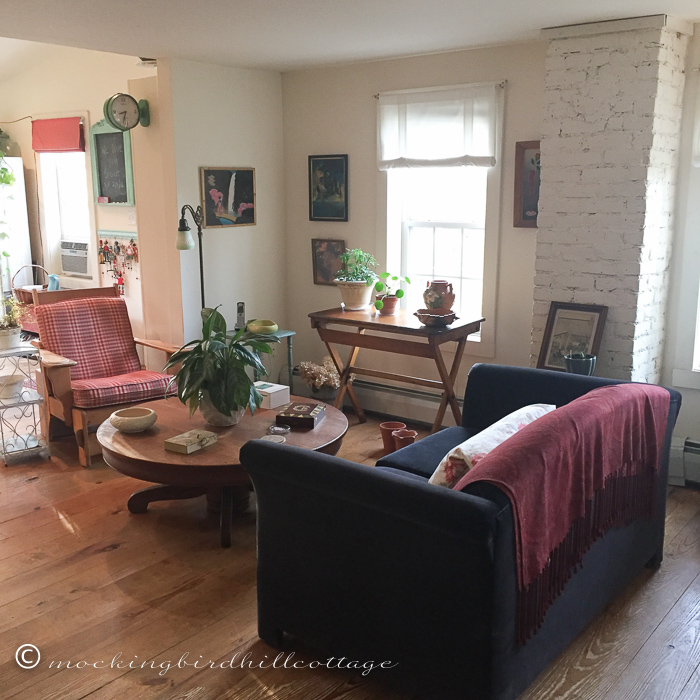 This morning's view (taken just a few minutes ago) of the living room. After a gray and rainy day yesterday, it looks like the sun is going to make an appearance.
Don is in the middle of all the celebrations going on in Houston. Congrats to the Astros! This morning, as I came downstairs, I remembered everything Houston has been through this year and, though this victory doesn't set everything to rights, it sure must help to be able to celebrate something wonderful.
By the way, the cast of Margaritaville got a VIP tour of NASA yesterday – they got to see some stuff that one doesn't see on the standard tour. Don had a great time. NASA even had a welcome to the cast message, with the show's logo, on their monitor in Mission Control. Somebody bought me a T-shirt. He also got a few little presents for our Little Z. He's a good uncle.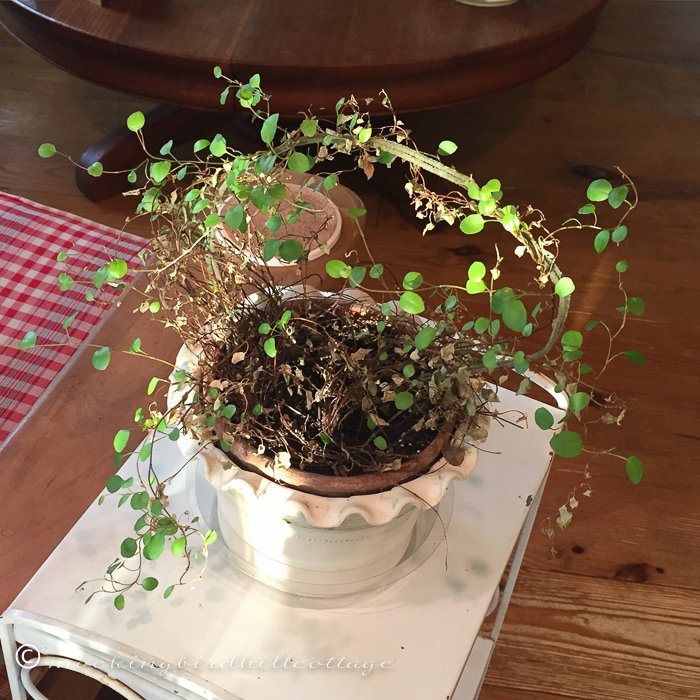 I've been bringing this plant back from the almost-dead. It's one of the two plants that Don didn't water when I was in Hartford. Remember? One did bite the dust, but this one had life in it so I took it back to Hartford with me. There are still bits of brown that I am hesitant to pull out because there's often green growth further along on the stem.  It's so much better than it was!
I have errands to run today and, I think, dinner with Rick and Doug tonight. I leave for Chicago a week from tomorrow. It's a pretty quick turnaround. But there's a family gathering planned for the day after I get there and I don't want to miss it. My niece and nephew will be there with their families, as well as Mere and her family.
Happy Thursday.