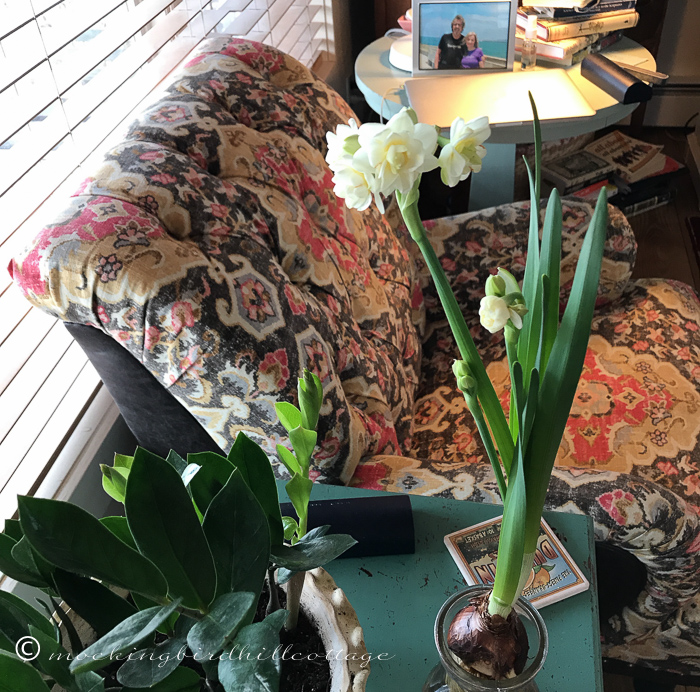 I'm glad I love my little cottage because it's so cold out there, I don't want to leave it! I know that many of you are also living in these Arctic-like temps, so cold for a December. My weather app tells me this will be going on through next Wednesday (!) and then it will start to warm up. It's all relative, of course, because the forecast for the 'warm up' is still very cold!
We braved the weather last night to meet Rick and Doug at a local Thai restaurant. I'm so glad they're here. We have great conversations that include lots of laughter. What a blessing their presence has been in our lives.
The paperwhites are blooming and the scent is heavenly. Since the bulb is right next to my blogging chair, I get tantalizing whiffs of the scent from time to time. I bought this particular bulb at Whole Foods right before Christmas. It was an impulse buy. I'm so glad I went for it.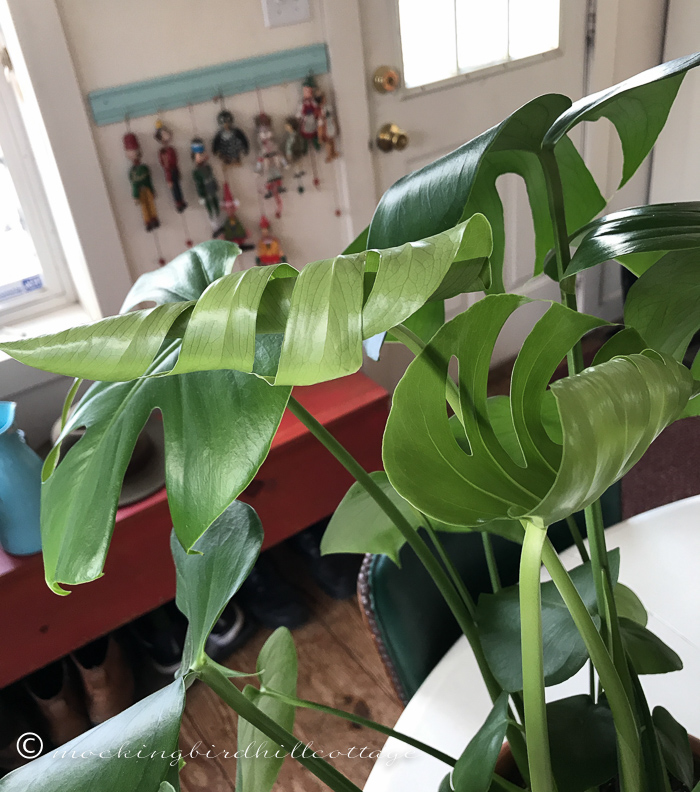 The new monstera leaves are slowly unfurling. They take their time, as does the new growth on the ZZ plant. I like that, as I get the pleasure of watching the unveiling progress from day to day.
I'm feeling rather 'my cup runneth over-y' today. It's something about being safely ensconced in our cottage, seeing the various shades of green in the house plants, having a husband who makes my first cup of coffee and brings it to me in the den (I make our second cup), having close friends nearby (after so many years of living here) – a whole host of blessings.
We've been through years that were so tough we couldn't wait for the new year This year, I'm basking in our good fortune and sending up a prayer that 2018 is a blessing for everyone, everywhere.
Happy Friday.