A quick post today as I'm making calls to everyone who might change their vote re this Tax Scam. It is unbelievable to me that anyone would condone a 1.3 trillion dollar deficit. Or that anyone (especially those of us on Medicare) would support a bill that would take away millions of dollars from the Medicare budget. Make no mistake: this is the beginning of the GOP trying to dismantle Social Security and Medicare – which are NOT entitlements, by the way. That's our money that we've contributed from every paycheck our whole working lives. Again, I have to stop here or I'll start swearing. Just imagine what I'm saying at this moment. There's a reason they're trying to ram this through; they know it's bad right down to the bone.
I made eight calls this morning and will keep calling.
Pretty photo of the living room: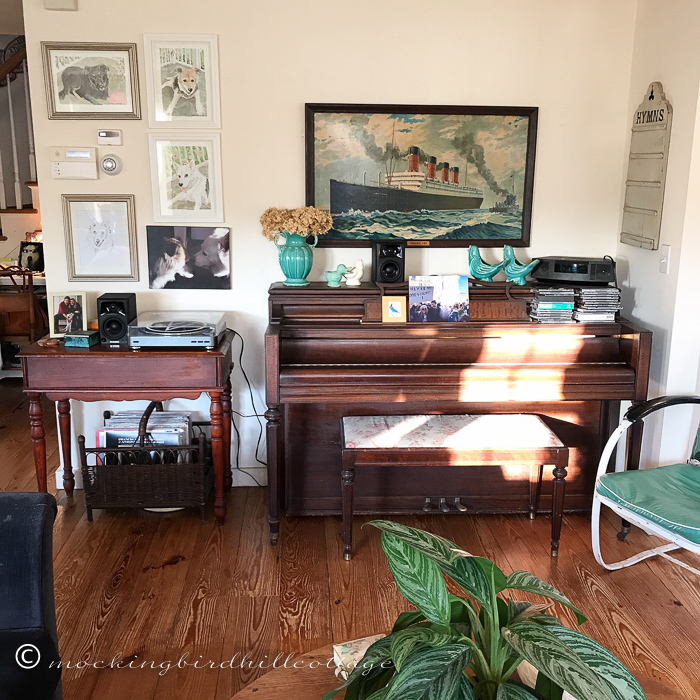 The sunlight is the only thing keeping me sane at the moment.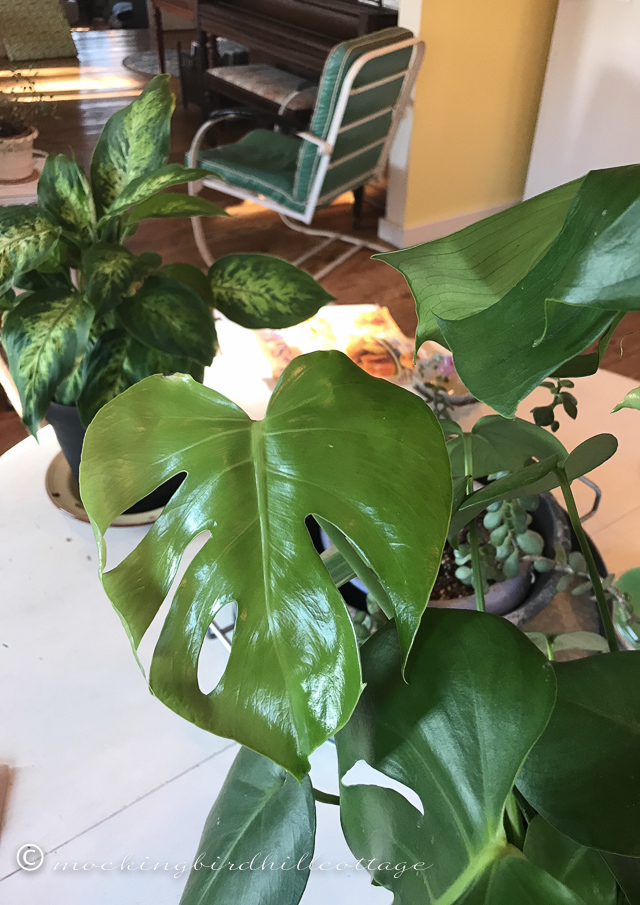 A new leaf on the monstera. I can't take credit for this, though, I believe it was already there in tightly furled form when I bought the plant. There's another one on the opposite side.
As you know, my mom's side of the family is from Canada. When I was a kid, my grandmother (who was a baker extraordinaire) made Butter Tarts. I used to have her recipe but I've somehow lost it – which makes me very sad. In a discussion with a friend from my hometown on Facebook, I discovered that her grandmother also made tarts and she was from Canada. So I googled them and learned that Butter Tarts are a Canadian thing. I didn't know that they were exclusively Canadian! It makes sense, now that I think of it. Anyway, I found a couple of recipes that seem close to my grandmother's and I'm going to try one today. I've actually made Gram's recipe once before – I remember making them for Don. So where the heck is the recipe card???
Fingers crossed. I loved her tarts, which were very rich! Thought I'd bake some and take a few over to The Boys, which is what I'm now calling Rick and Doug. Don has requested one, as well. Two days and counting and he'll be home!
Happy Friday.