We are in a deep freeze and it's friggin' cold out there! And it looks like it will stay around for several days. If December and early January have lots of snow and cold, does that mean that it might get milder for the rest of the winter? (Asking for a friend – a friend who will be on her own for much of the winter.)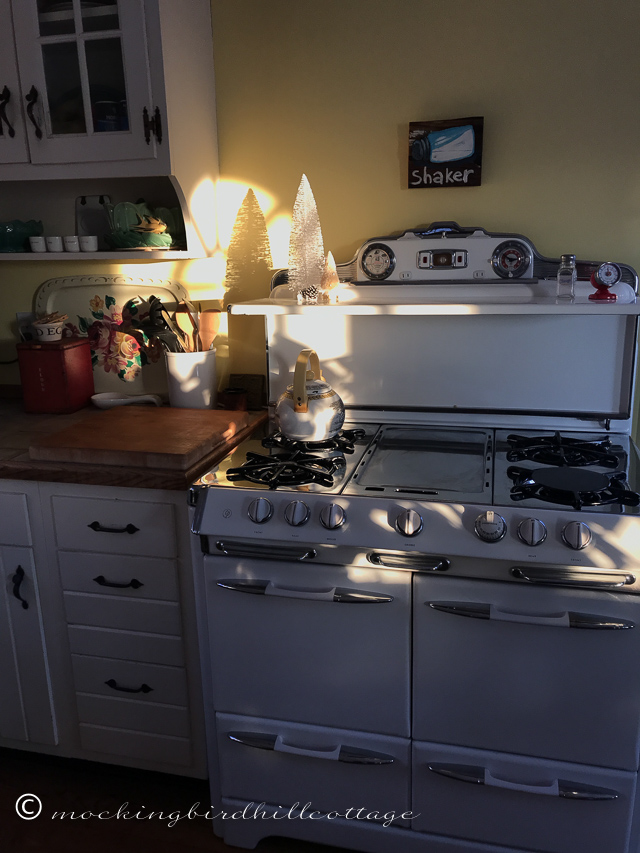 Such lovely late afternoon light yesterday.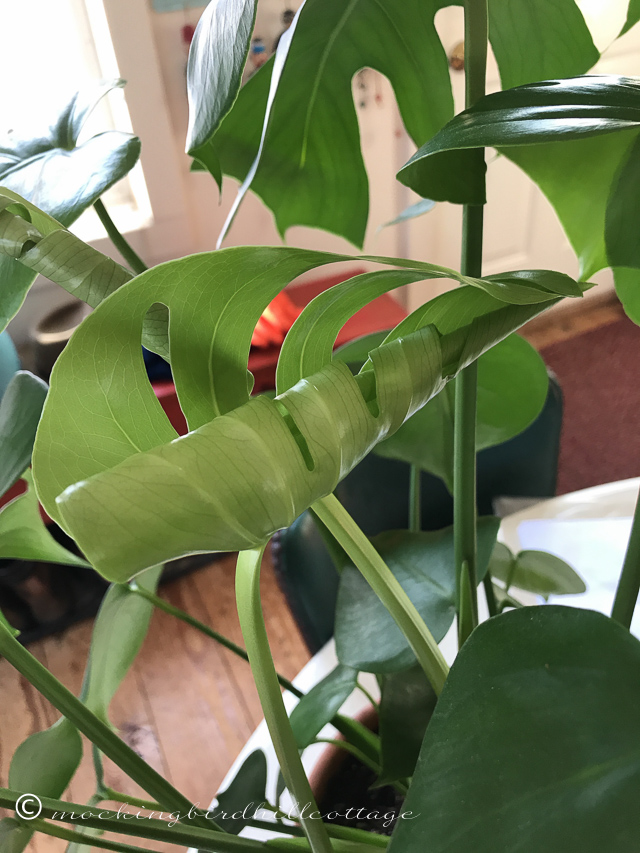 New leaves are unfurling on the monstera deliciosa.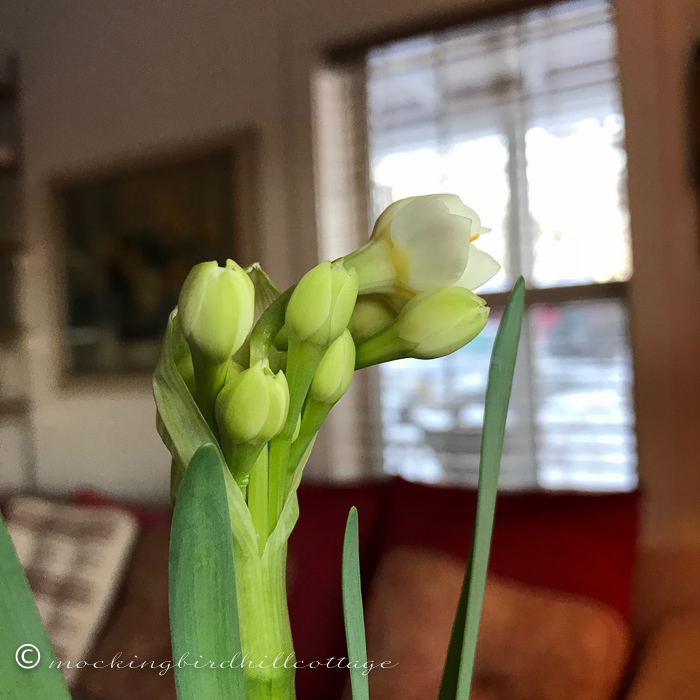 The paperwhites that sit on the table next to my blogging chair are opening.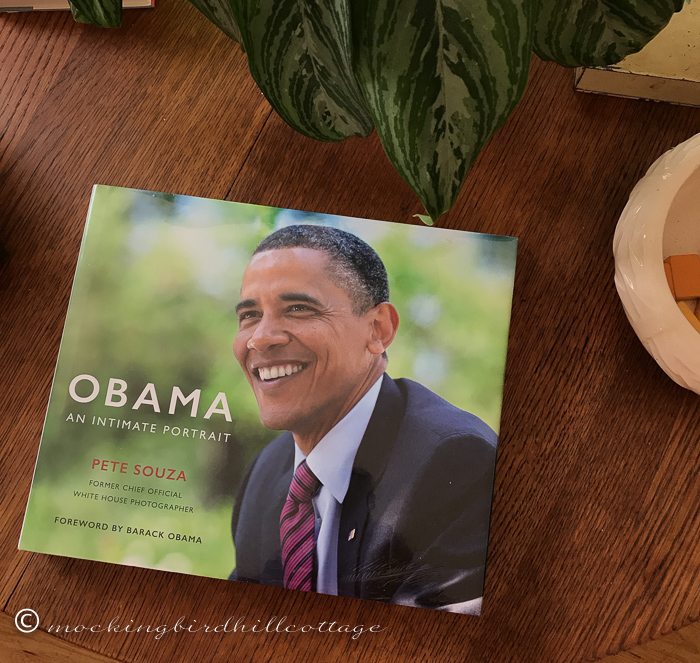 I haven't opened it yet. I know I'll start crying.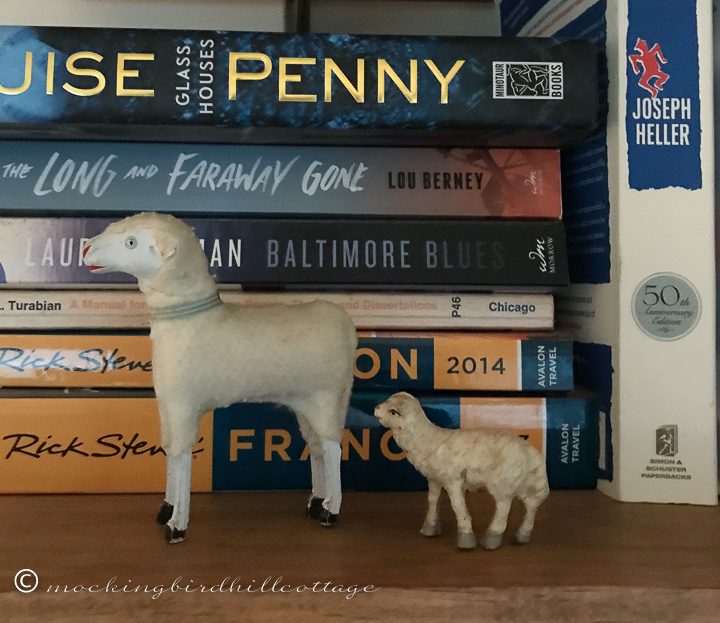 I found this vintage putz sheep at the antique store the other day. It's in great condition. It may be time to gather all my little putz sheep and display them together. Right now, one is on the shelf above my desk and two are in the cabinet in my office. These guys are in the den.
At least it's sunny out there. But Don is getting the recycling together at the moment and he came in to say he can't believe how cold it is. I'm running drips in the kitchen and the bathroom. Don's on his way to a friend's house to assist in getting him up and out of his bed and into a car (his back and neck are causing him tremendous pain) so that he can go see his doctor.
Stay warm!
Happy Wednesday.