We had brunch with Rick and Doug yesterday. This was Don's first visit to their house. Well, actually, his second because we walked around the house and the grounds one day before they moved in. We had a wonderful time with them. Laughter, good conversation, a tour of the house, which is looking more and more settled.
And fun with Sam, their dog.
It's truly a spectacular house, one-of-a-kind (it was featured in Architectural Digest years ago.) What makes me happy is seeing how happy they are to be here, to have found their retirement home in our little town. Sam is also happy; he loves the smells, the critters and the snow.
After brunch, we took a little walk: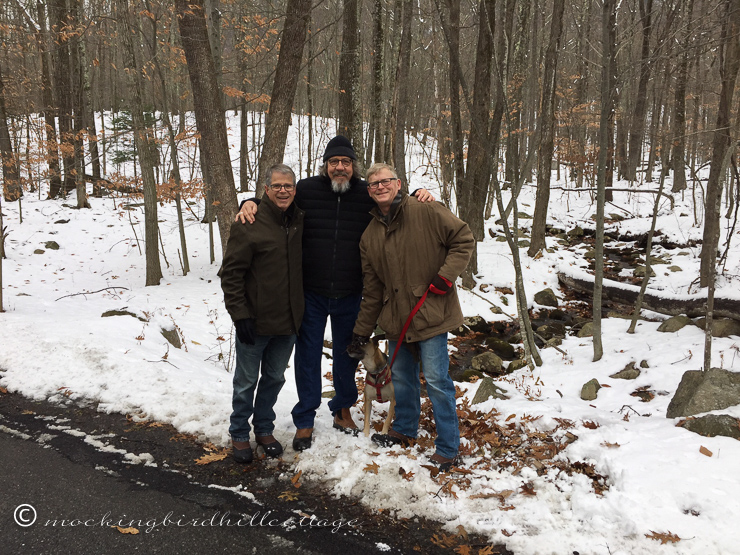 Rick, Don, Doug and Sam.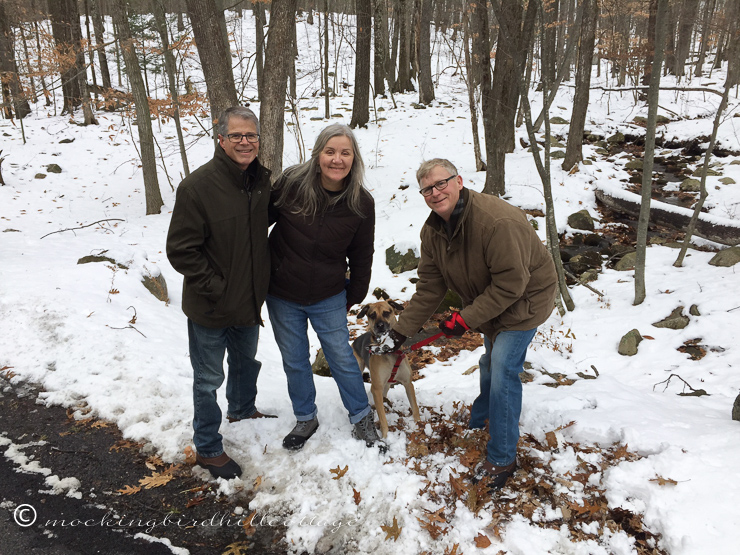 Rick, yours truly, Sam and Doug. We're crazy about Sam.
Both Don and I have remarked over the past couple of months how wonderful it was going to be when our friends officially came to town. Well, it is. When we moved here (out East) 16 years ago, we left behind some friends of long standing. Though we both have friends out here and certainly have a lot of colleagues and acquaintances, it's not the same as having friends that truly know us. There is a comfort level, an ease, that can only exist after years of knowing each other.
We're so happy they're here.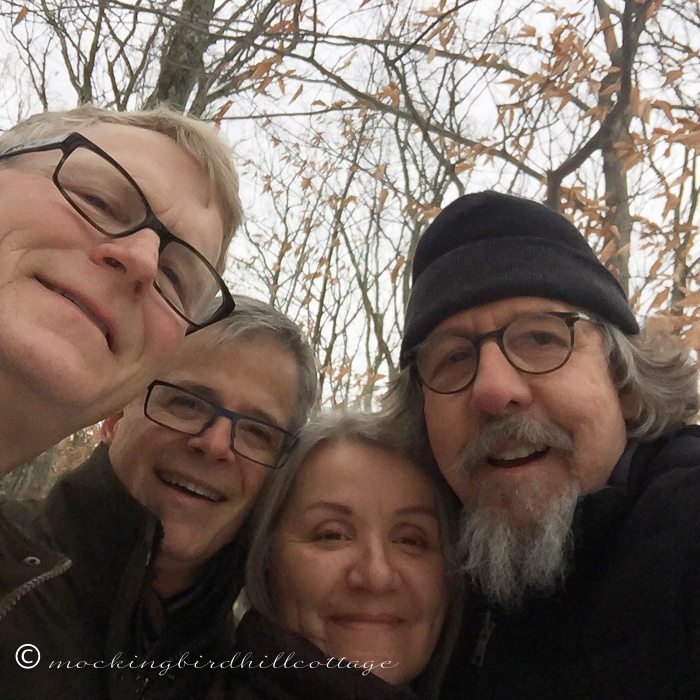 I gave them a dozen chocolate chip cookies. Everyone loves chocolate chip cookies, and Rick really  loves them.
Now, I need to bake some more, which I plan on doing today. And I think I'll put up our little Christmas tree today, as well.
More snow on the way tomorrow.
By the way, Vicki has updated us on her status and her comments can be read on the last few posts. They are safe.
Happy Monday.