I can only concentrate on one thing today.
"What's that?" you ask? (Can you have two question marks in the same sentence? I'm thinking no.)
Anyway.
I'll tell you. These.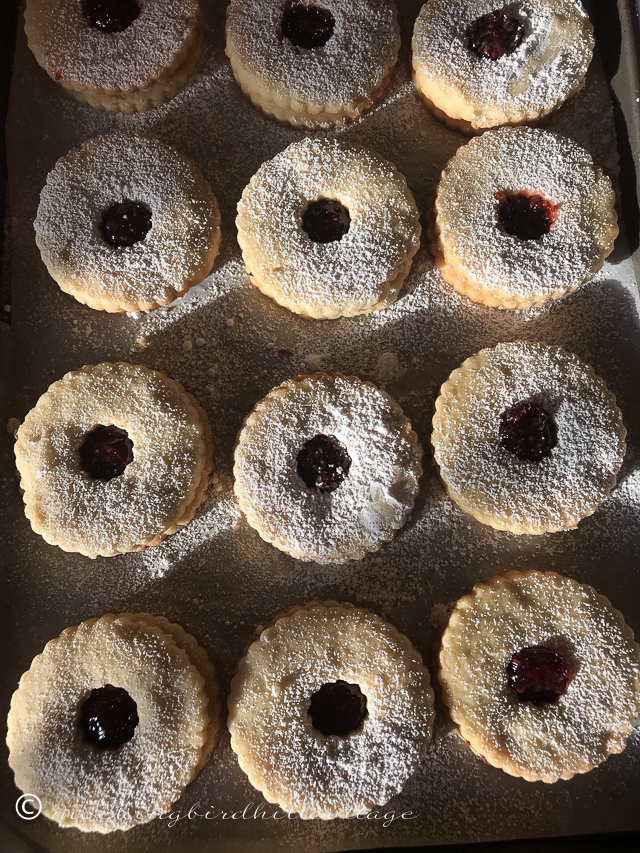 Oh my heavens. My attempt at making vegan linzer tart cookies worked! It was a resounding success!
Have to say, it was a messy process, but it was worth it. So worth it that I'll probably bake a batch to take over to The Boy's house on Christmas. This will be in addition to baking the annual Christmas Coffee Cake on Christmas Eve.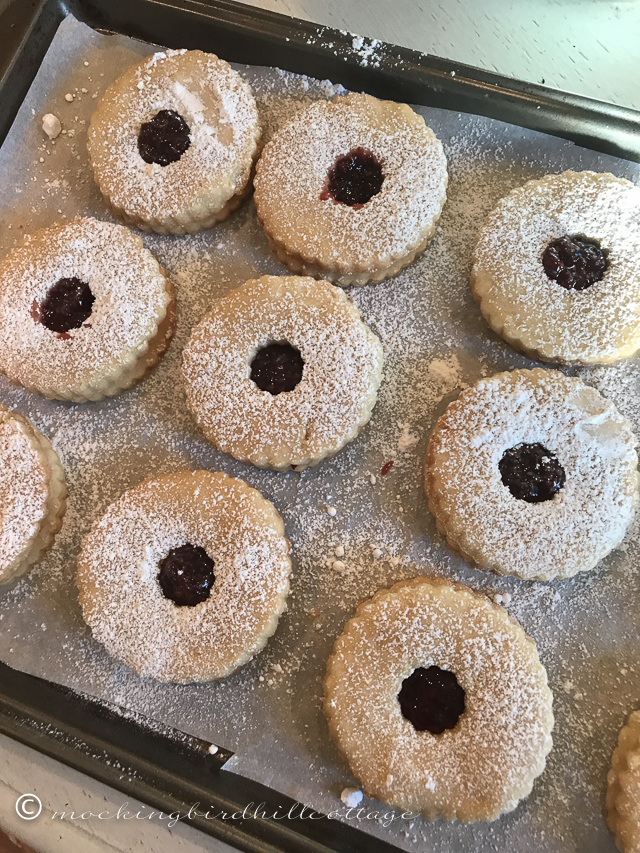 One of these guys is missing some confectioner's sugar due to what looks suspiciously like my finger getting in the way.  We each had one last night and promptly reached Nirvana.
Next time, I'll make them with a smaller-sized cookie cutter. These are almost too big. That way, I'll get more cookies. I also know now how thick to roll the dough; first couple of cookies were too thin.
This has always been one of my favorite cookies. In fact, when I used to work part-time at my friend Heidi's now defunct shop, I would consistently trot across the street to the bakery and buy one of these.
I'm chuffed.
The recipe is courtesy of Chef Linda who works with the Catskill Animal Sanctuary, an organization we support. In fact, I just renewed our membership. Here's the link. They have a whole list of Christmas cookies that have been 'veganized.' And let me tell you, no one would have the slightest inkling that these are vegan. I guarantee it.
We are due for some snow and ice tonight, so I'm going to go out and buy the ingredients for the coffee cake so I have them on hand. I might take a run to my favorite antique shop. Just because.
And it just might snow on Christmas Eve night. At least, that's what yesterday's weather report predicted.
I call this "Early Morning Glow of the Lights from the Christmas Tree and the iPhone."
Happy Friday.