Since I can't wander outside and take pictures of the gardens, I wander inside and take pictures of the houseplants. Ever the nurturer, I have to have something that is alive to take care of. After the passing of our beloved dogs, there are no dogs to care for. The gardens are out of action until spring. Don is pretty self-sufficient.
So, houseplants it is. (I've already decided that Don will need some houseplants in his NYC apartment. He agrees.)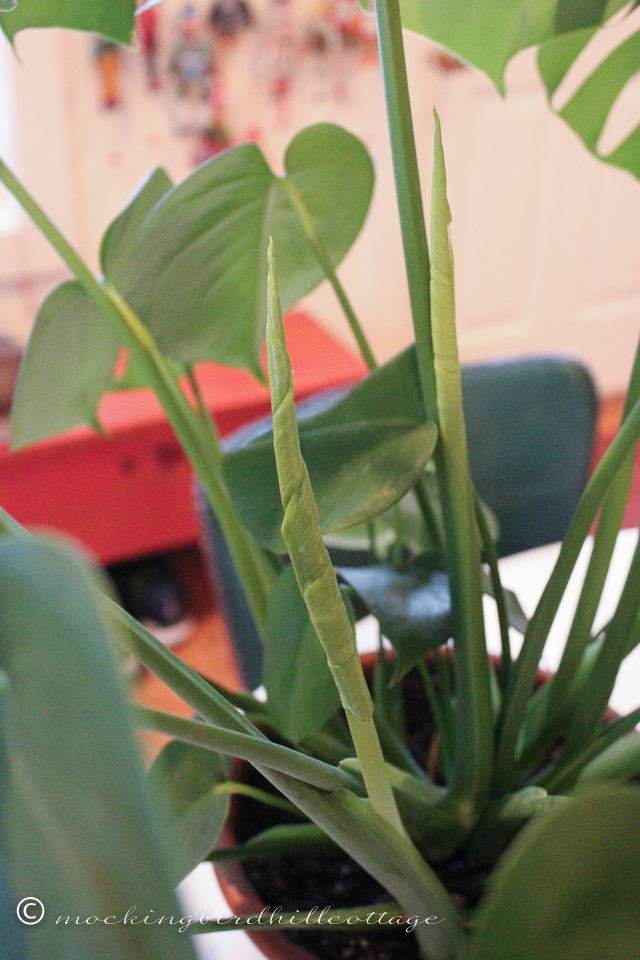 The monstera has not one but two leaves emerging.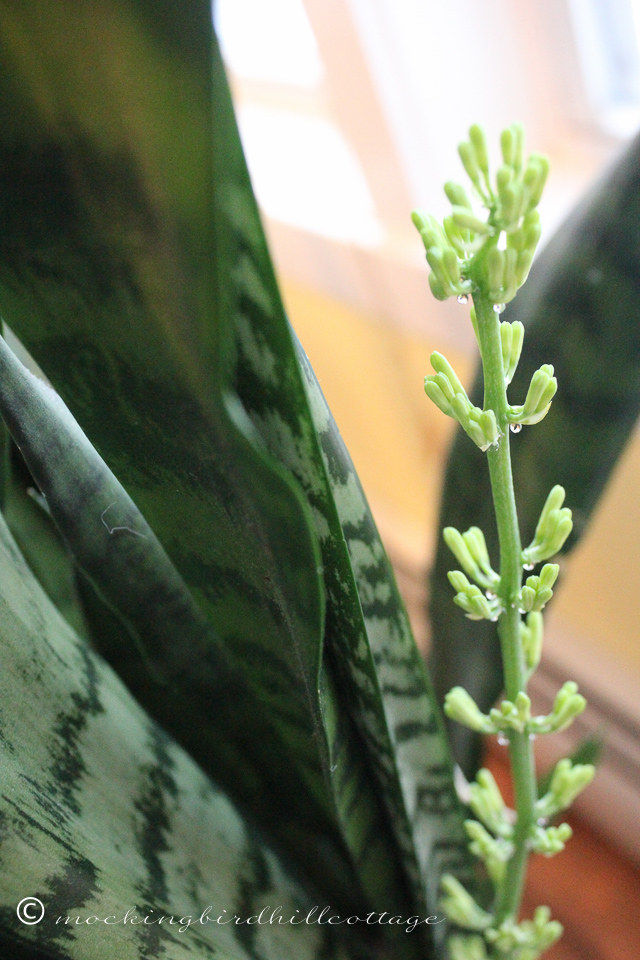 There are three sansevieria flower stalks. I discovered the third yesterday. Meredith, who grows her plants from our parents outside since she lives in Florida, has even more.
This is what they look like, and I always see little drops of liquid – some sort of sap like substance. Eventually, little white flowers with a heady scent will emerge.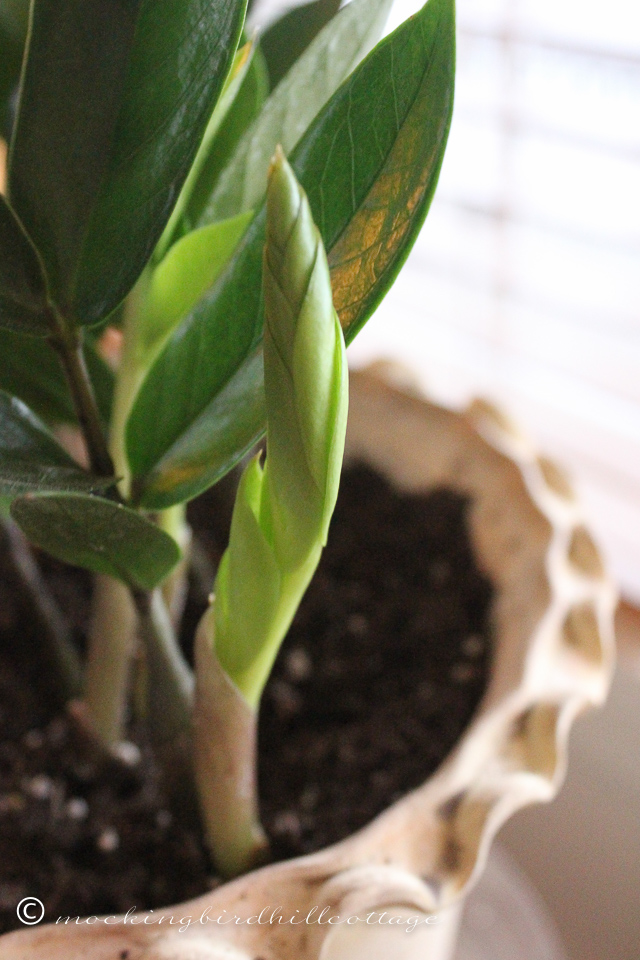 The new ZZ plant babies are getting ready to open – on both of my plants.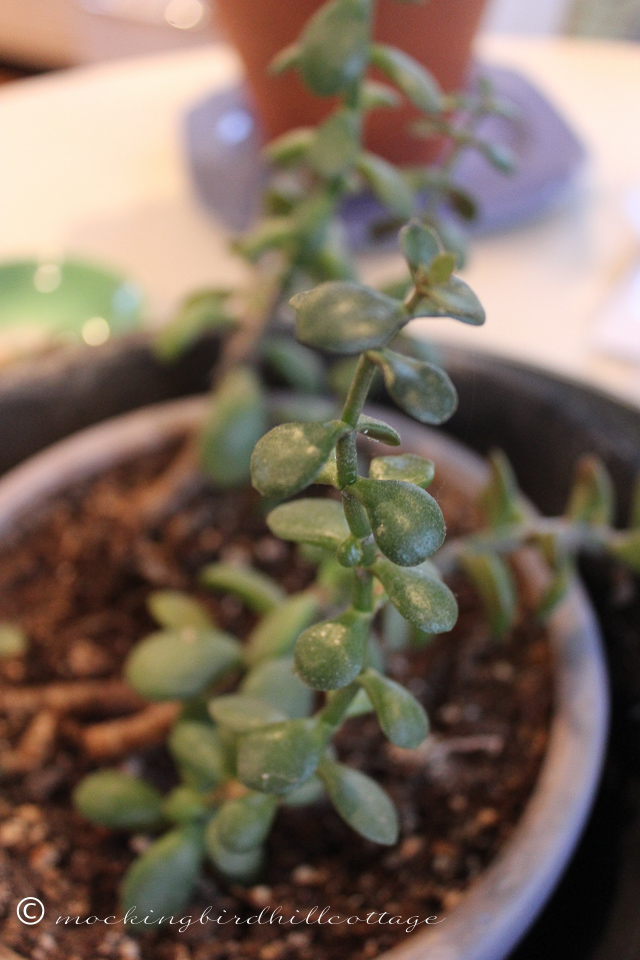 I still have Riley's Dish Garden, which has pride of place in the center of the kitchen table. If you don't know the story, when our dear Riley left us, I planted a garden in his dog dish. It has changed here and there, but this particular succulent has stayed and it grows every which-way – straining for the sun, I imagine. I leave it as is and I've noticed lots of new growth lately. I miss you, Riley.
Today is an errand day. It, I am sure, is the first of many this week.
My favorite Christmas ornament: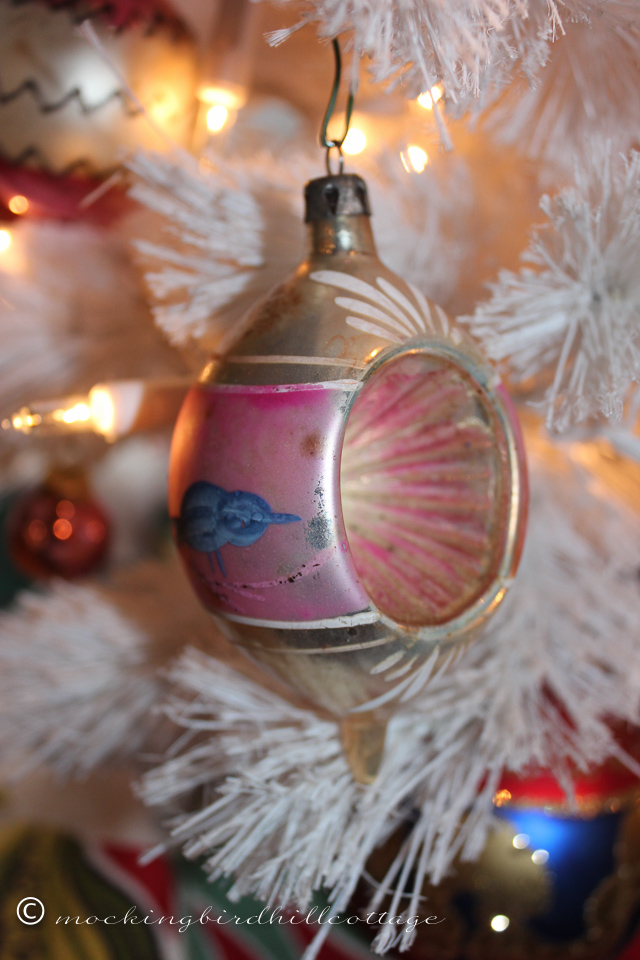 This very old bluebird ornament. I love it so!
Happy Monday.