Let's get this out of the way first. Words cannot describe how heartsick I am at what our country has become and what the Republicans in the Senate did to us last night. I've known this for a while, but last night it really hit me in my gut: they simply don't care about us. If they did, this monstrosity of a tax bill would never have been conceived. The sad truth is that the only thing they care about is money; money from donors, taking care of lobbyists, and slowly chipping away at what they call entitlements, but I call my rights. In order to pass this abomination, they have enabled a man who is – well you know what he is – so that they could do their best to take away health care from Americans who desperately need it, reward their donors, and play reverse Robin Hood, taking money from the poor and middle class and putting it into the pockets of the very rich.
It's immoral.
I don't recognize my country any longer. Canada has never looked as good to me as it does now.
End of rant.
Okay. I'm also under the weather, which doesn't help. I got really stuffy and congested last night and this morning I'm really stuffed up and achy. Yuck.
I made the tarts, but I'm not quite happy with the filling, so I'll use the rest of the dough today and try another version of the filling. If any of you Canadians want to share your favorite Butter Tarts recipe, please do!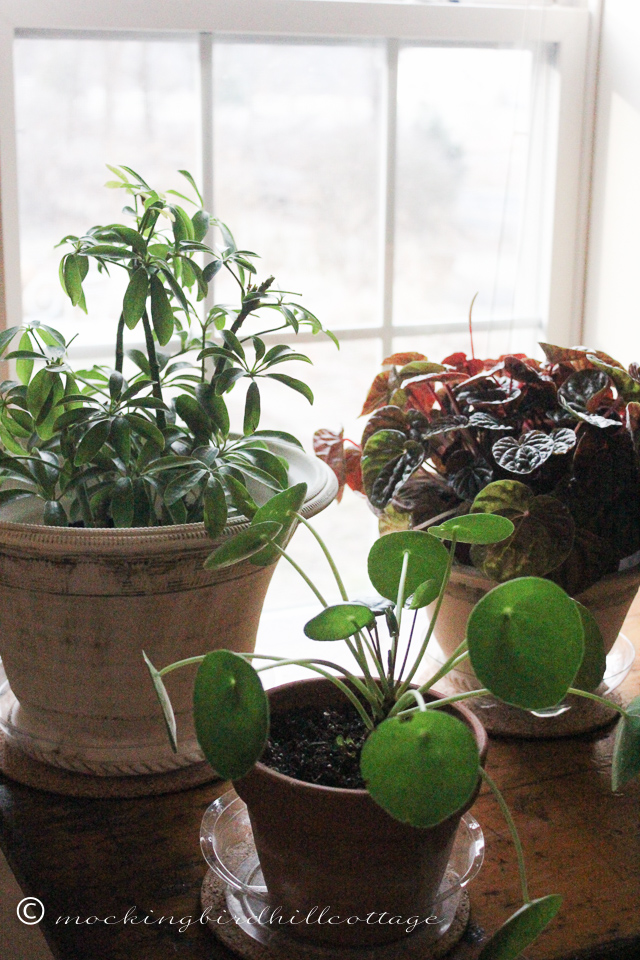 I put our little Christmas tree on this table last year, pre-houseplants. What am I going to do this year, I wonder? I never decorate for the holidays, as you know, until about the second week of December, but if I'm up to it, I think I'll hang the lights on the porch today, so that they're shining brightly when Don comes home. Don't you think that would be nice?
Let's look closer at the peperomia: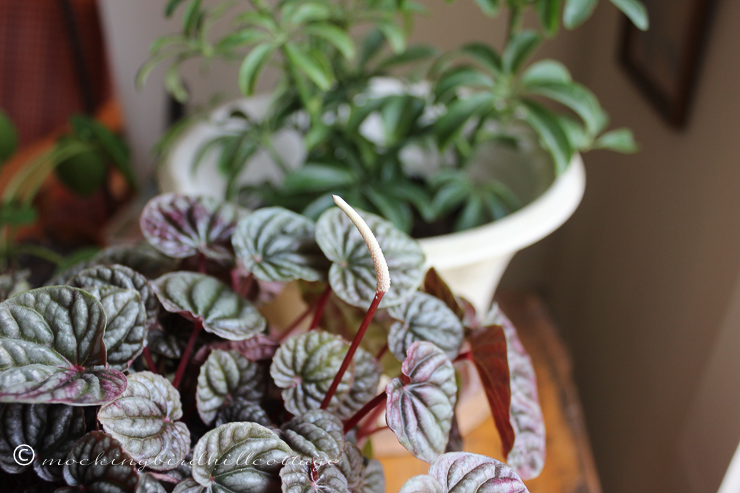 A lovely little spike has emerged. More, please.
I'm going to lay low today – I really have no choice – and listen to podcasts, read the paper, try one more batch of tarts and take a nap.
Happy Saturday.