This is the scene we woke up to yesterday morning: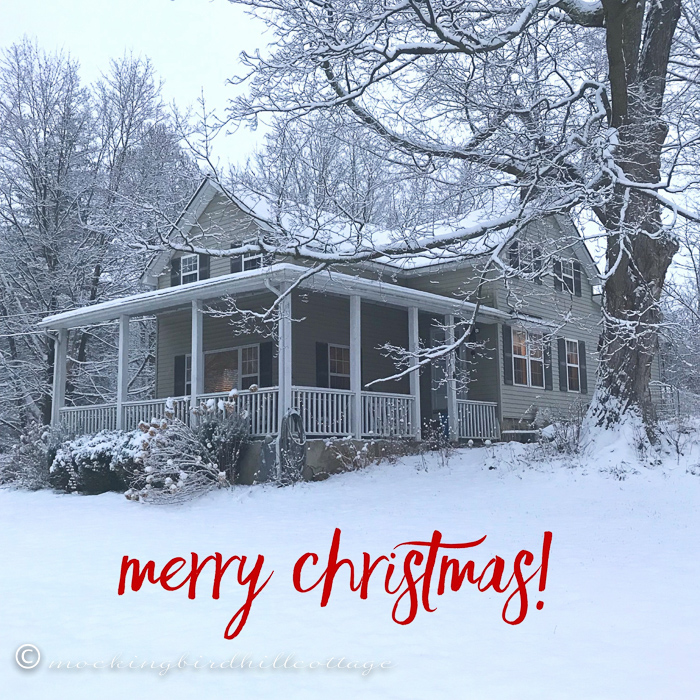 It's a rare event when I pull on my boots and my coat and walk down the driveway to take a picture before I've even had one cup of coffee. But this wonderland was worth it! We couldn't have ordered a more picture-perfect Christmas. And what a Hudson Valley welcome for Rick and Doug!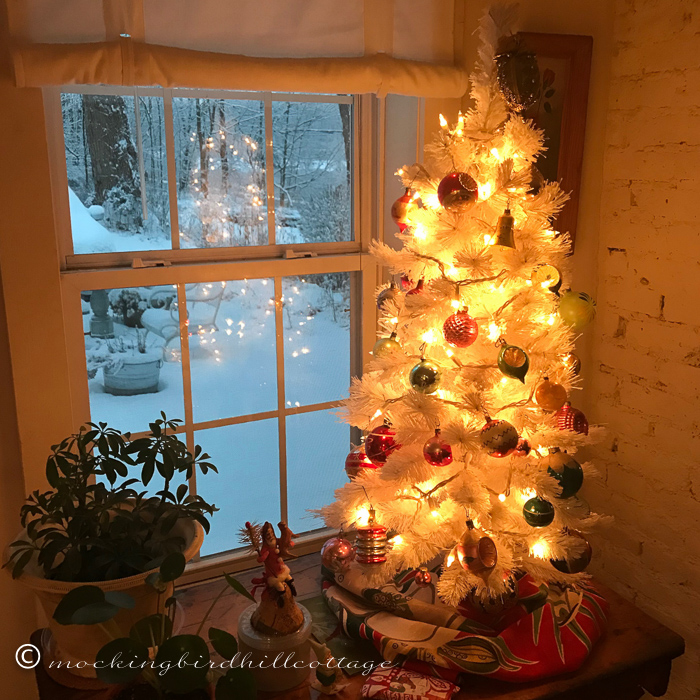 The view from the inside. Magical and wondrous.
We did the usual – had a first cup of coffee while the coffee cake was warming in the oven. Then we had piece of the cake while drinking our second cup of coffee. Then we opened presents.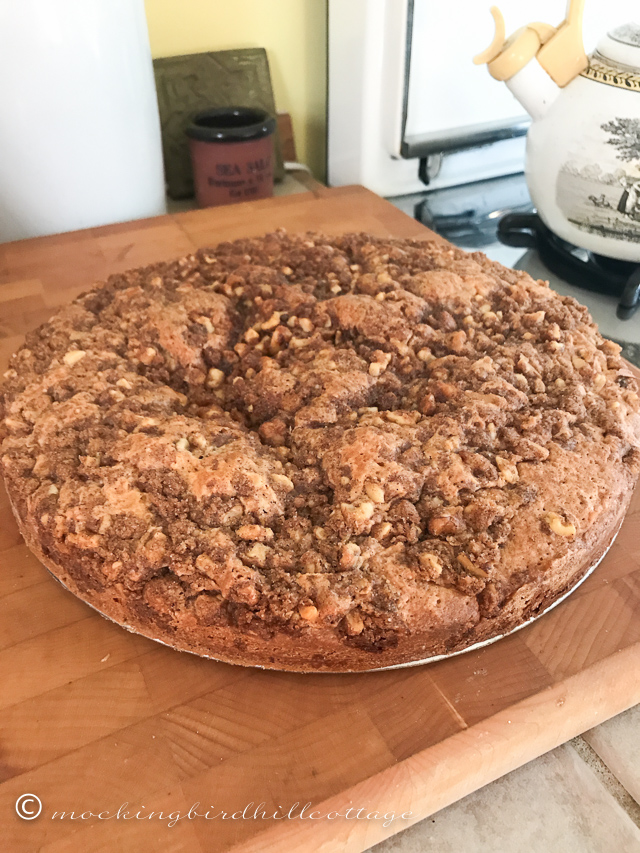 Our first Stella-baked coffee cake.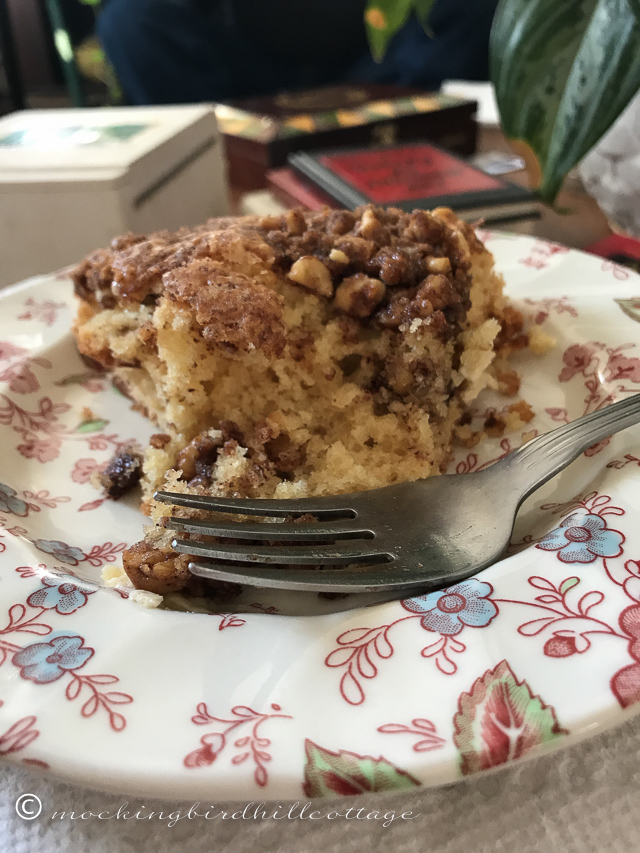 Don went on and on about the coffee cake. We love it no matter what oven bakes it, but he swears – and I think he's right – that this was the moistest and most evenly cooked coffee cake we've had in our over 20 years of indulging in this Christmas tradition.
Stella is a queen. We're so glad she's back in action and a part of our lives. (I wish I knew her story!)
We spoiled each other with presents. I especially wanted to spoil Don because somehow – due to schedules and time spent apart – I never got around to giving him a birthday present. So this was a combined celebration.
He got a  lot of stuff, but opening this one was definitely a thrill: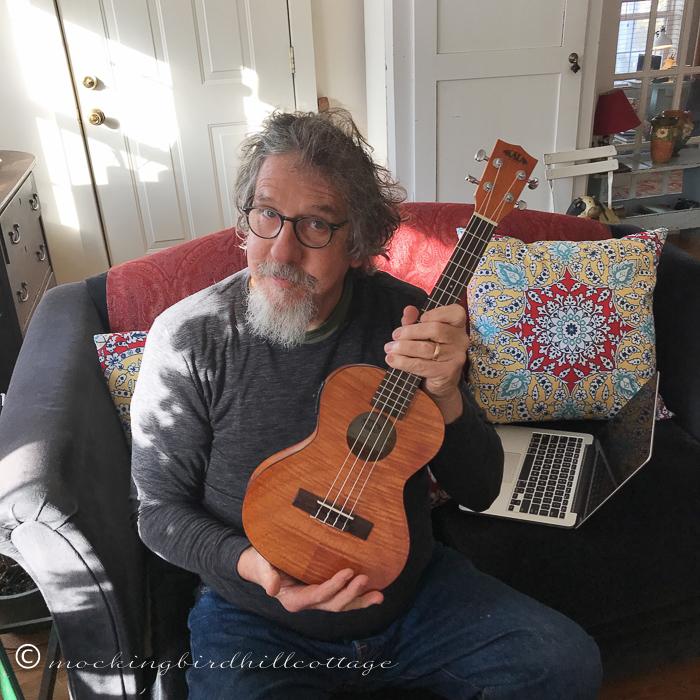 The ukulele he has is the smallest size and he mentioned that he wanted something bigger. Yippee, I thought! I went to our local guitar shop – these guys are the best – and picked out this version. It's made by Kala. The wood grain is gorgeous. It also has a pick-up (which means it can be connected to an amp) which was one of Don's wishes. I picked out the neatest retro-looking case – I'll take a picture of it later.
He's a happy camper. And that makes me happy. What is it now? Four guitars (one is mine) and two ukes? I'll have to do a count.
Though two of my gifts haven't arrived yet (Don has now learned the lesson of choosing faster shipping around the holidays) I was definitely blessed.
You might remember that I've started to collect Wallace Nutting hand-tinted prints. I had two of them. Now I have three, with the addition of this beauty: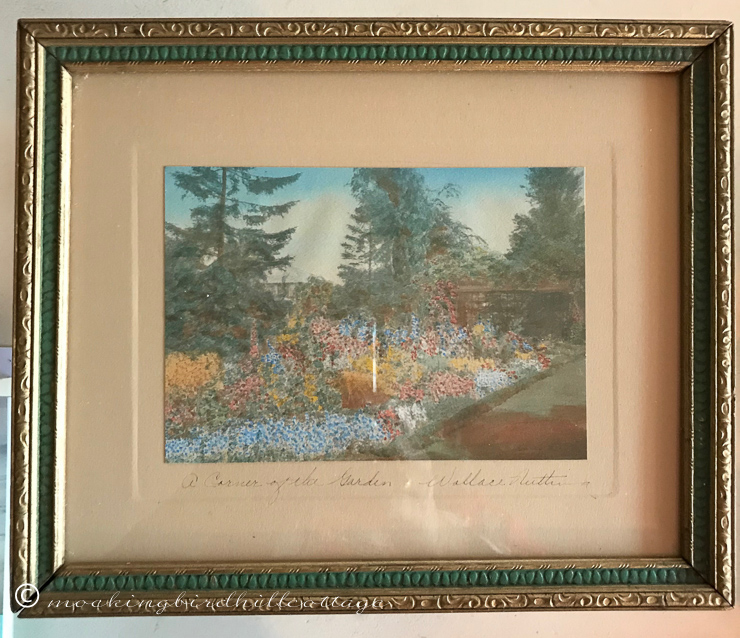 A Corner of the Garden. Don chose it because it reminds him of my garden. I really love it.
He also bought a first edition of Wallace Nutting's Biography (which is also the title), copyright 1936, signed by Wallace Nutting himself. Oh my heavens. What a treasure!
The day was completely packed. We had to shovel 4 or 5 inches of snow in order to get to Rick and Doug's as well as cook the food that we were bringing to the dinner. Once we got there, we relaxed and basked in the glow of good friends and good conversation.
Exhausted at the end of the day but what a beautiful exhaustion!
I hope your day was lovely, filled with love and laughter and peace.
Happy Tuesday.