Oh, heavens, it's cold. From the comments I've been receiving on Instagram, many of us are locked in this deep freeze. Seems a bit early for that sort of thing, doesn't it? On Friday and Saturday, the temperature is not going to go above 7° – What the ????
I start my car every day – thank goodness I just had the battery replaced!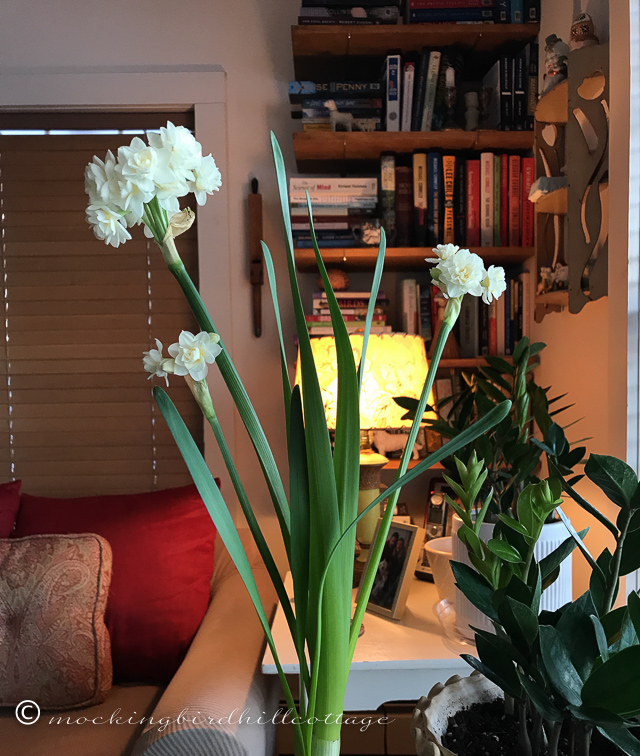 All of the paperwhite blossoms have opened and the scent is so heady!
I just finished reading the Person of the Year edition of Time. If you haven't read it, I recommend it highly. The cover story is an in-depth look at The Silence Breakers – women who are standing up and speaking out about sexual harassment. It's long past time for it to stop. We all have stories. I've certainly had to deal with my share of this crap, but none of it comes close to some of the horror stories I've read since the Weinstein scandal broke. Equal pay, equal rights, and no more sexual harassment and objectification – starting with ousting the predator in the Oval Office. There's no justification for it. None.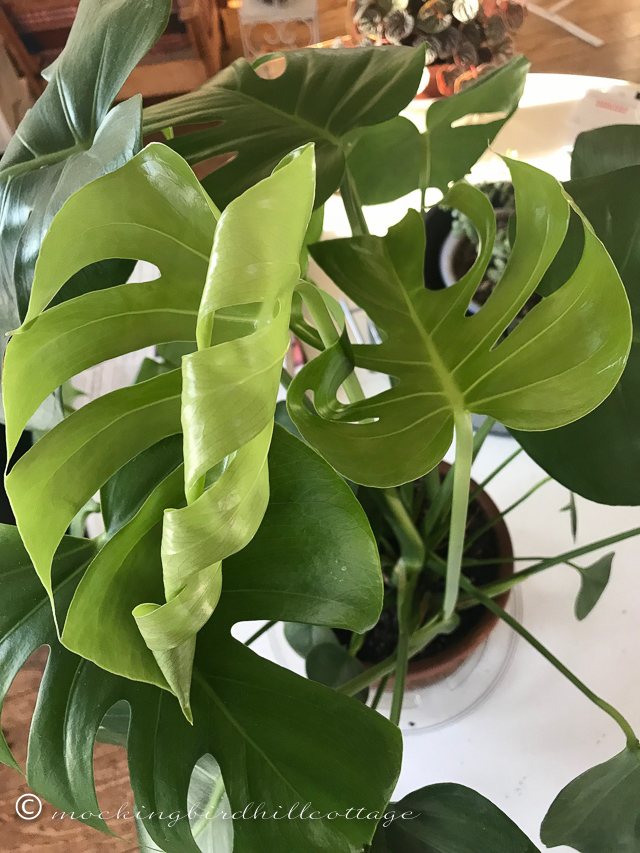 Two new leaves on the monstera (split-leaf philodendron) have opened. I love that spring green color of the new growth. This one was a rescue, if you remember, from Terrain. I found it in the Sale area and it was extremely root bound. Scarily so. It seems to be thriving now, which makes me very happy.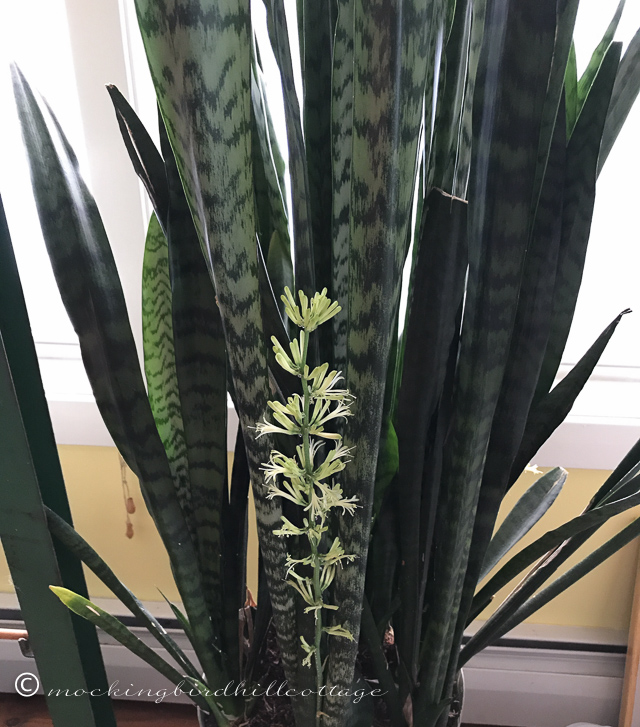 Here are the flowers on the sansevieria. There are two more on the side of the plant facing the window. Don was putting trays away last night and he exclaimed, "The scent is amazing! Is it coming from the flowers?" Yep.
Thanks, Mom and Dad.
Also from Don this morning: "I'm not ready for the tree to be taken down yet."
Good. Because I'm not either. I love coming downstairs in the morning and seeing the glow of the lights. (Don usually gets up before me.) So we're going to let it stay until we feel it's time to take it down. There aren't any rules about this sort of thing and if there were, I'd break them.
Happy Tuesday.