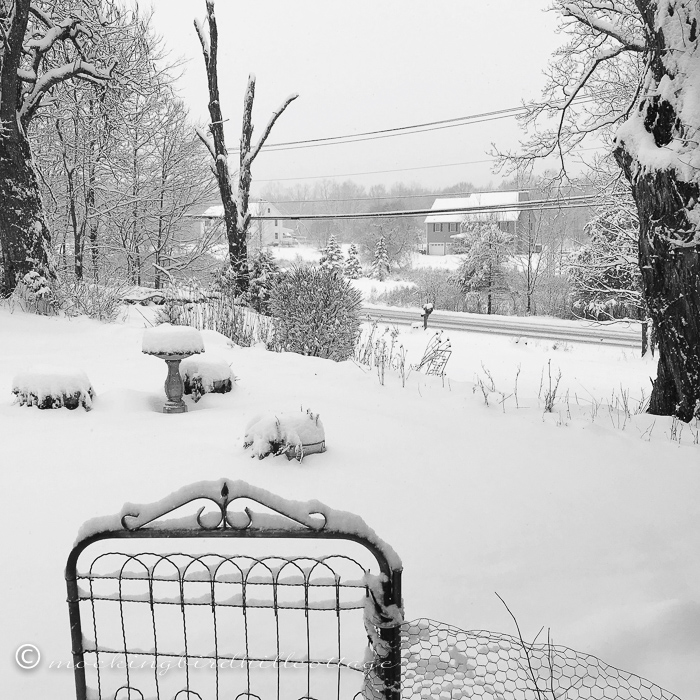 Don't even.
There's at least 8 or 9 inches out there and it's still coming down.
And it looks like it's heavy and wet.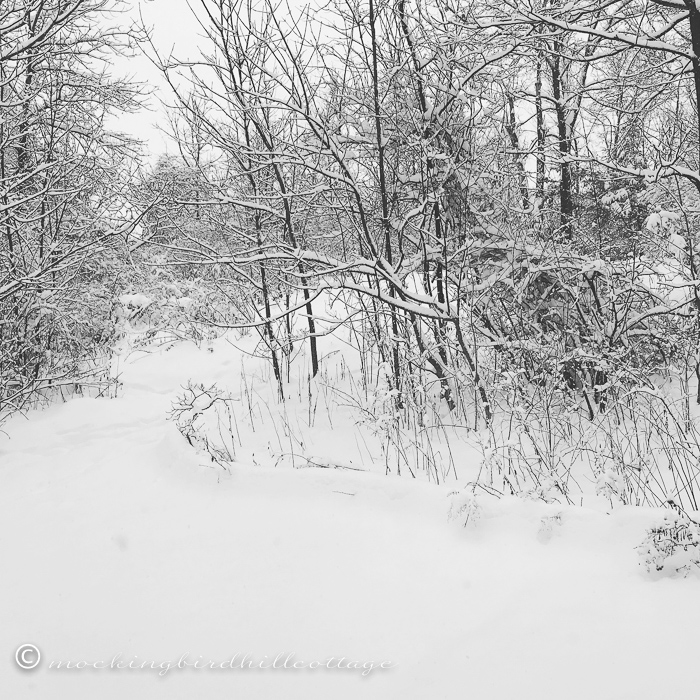 We have to shovel and snowblow all of this. Oh, and remember – there is a huge, thick slab of ice the size of a small pond where I normally park my car. It's so thick we can't chop it up. Trying to get from the cars into the house is like avoiding a minefield.
Something tells me this winter is not going to be an easy one.
So we're waiting it out at the moment. When it looks like the snow is tapering off, we'll head outside. Oh, joy.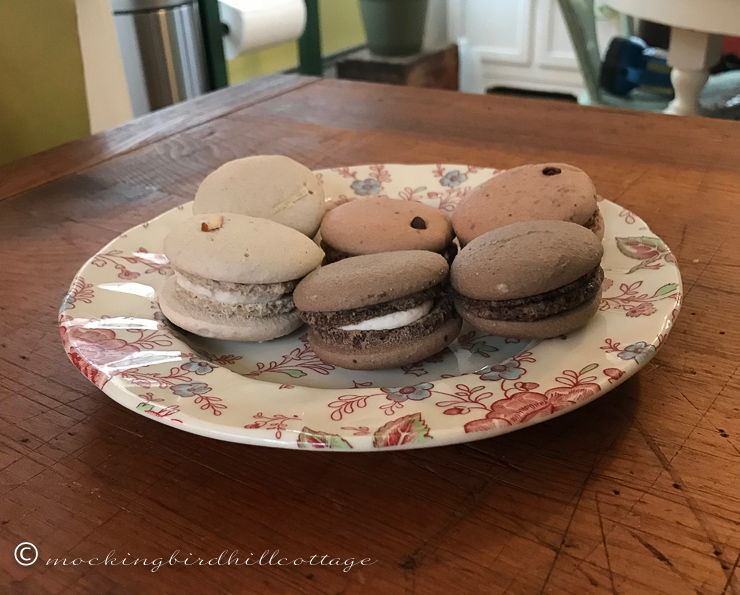 Vegan macarons from our local vegan eatery. Don brought them home yesterday.
They're gone now.
I have a new nephew: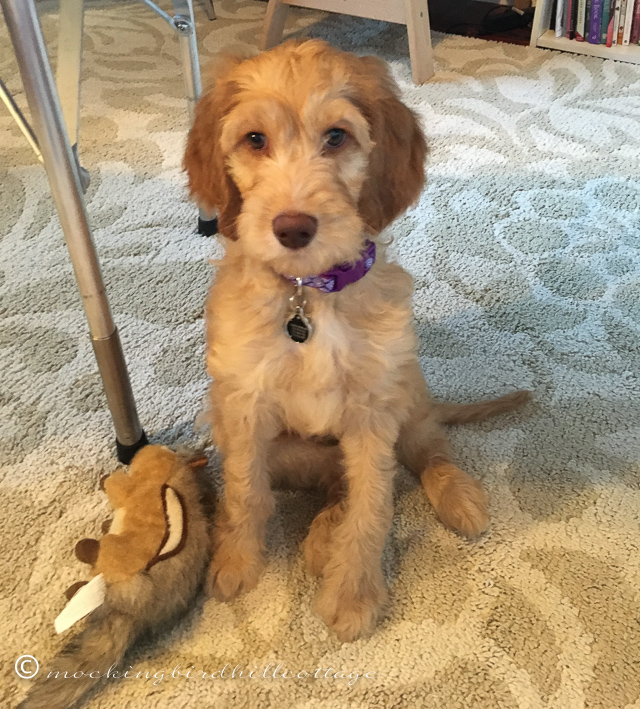 Meet Hank.
Hank is an Irishdoodle – which is a combination of an Irish Setter/Poodle.
I cannot stand it, he's so cute! Mere found an ad in the paper that intrigued her and on the weekend, the whole family went to see the litter of puppies and Hank came home with them. Everyone is in love with him, including Little Z, who called last night and shouted out, "I have a new puppy and his name is Hank!!"
You can read more about it on Mere's latest post. I'm so happy for them. And dare I say that we are a proud aunt and uncle? Look at those eyebrows! And that brown nose! And those green eyes. Scout had green eyes.
Okay. I have to have some oatmeal to fortify myself for the Big Dig.
Happy Wednesday.