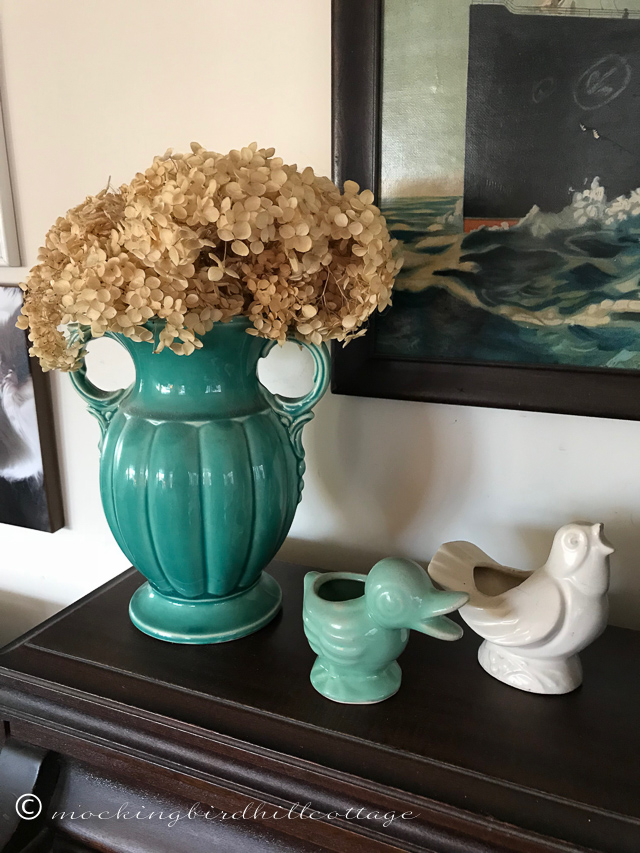 • In terms of blog photos, I alway feel limited at this time of year. I can't run out to the garden and take lots of flower photos. I'm not traveling at the moment and the landscape around me is rather bleak. So I do what a lot of bloggers do and focus on the inside of the house.
But you've seen a lot of this before. Nevertheless, I remind myself that some newer readers haven't and the idea is to find a new angle, a new take. Sometimes I'm successful. Sometimes I'm not.
The challenges of blogging every day.
• It's Monday, it's a holiday (drat! no mail!) and it's friggin' cold! Next Monday, Don will be back in rehearsals for Escape to Margaritaville. Our plan at the moment, once we find out when he can move into the apartment, is for me to accompany him and spend a few days there as we make his/our (he insists I call it 'our') apartment a home. That will be fun! I think I can be there at least 3 or 4 days until I have to return home to deal with snow and the subsequent shoveling required.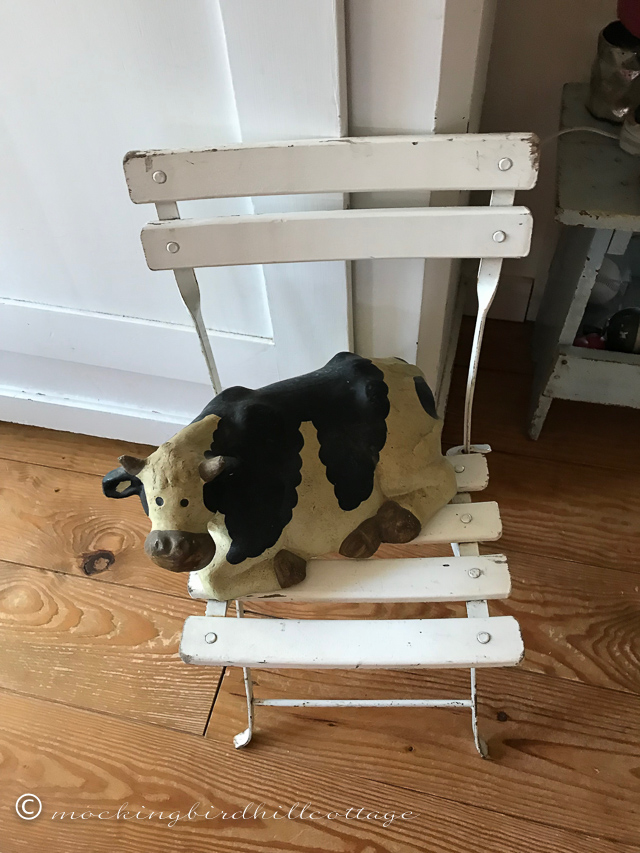 Hello, sweet Monty!
• Two big events are coming up in February. On February 16th, the Broadway Cast Album of Escape to Margaritaville  will be released. Oh my goodness! And on February 17th, I'll be celebrating TEN years of blogging. What??? How can that be?
And Don will start previews in February at the Marquis Theater on Broadway.
So I was wrong. That makes three  big events.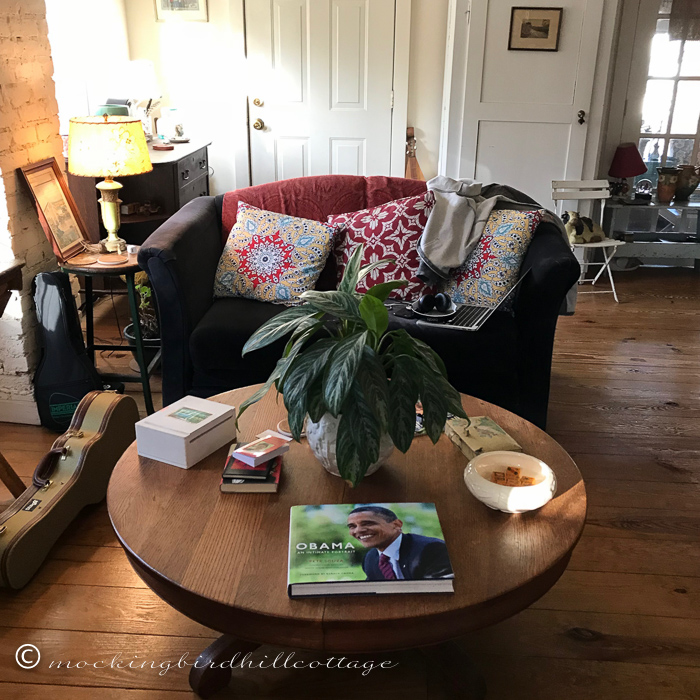 • Real life here at the cottage. Two ukuleles. Pillows askew, laptop, headphones, sweatshirt draped on the sofa. I am documenting it because soon all of this stuff will be in Manhattan.
Sob.
Actually, I'll miss him a lot, but I know he's only a bus ride away and when it's hard for him to get home – actors only get one day off – I'll try to get into the city. Weather permitting, of course; it's winter on the East Coast with snow and ice a distinct possibility on any given day.
• I managed to get my car out of the ice in which the two front tires were encased. First, I tried chopping the ice with our ice chopper. But every time I tried to do the old "put it in drive, then reverse, drive, then reverse" to get it out, nothing happened except the smell of burning rubber. Then I remembered that my dear father had covered the floor of the trunk with indoor outdoor rugs from Target, so I grabbed them, put them behind the tires, and I backed the car out. Smooth as silk. Of course, I then had to bring the rugs in and wash them. They're still drying.
But I'm out. So I think I'll run an errand or two today – just to do  something.
• We watched Dunkirk  last night, which wasn't one of our screeners, but was available on pay-per-view. Since The Darkest Hour  takes place at that time, with Churchill trying to find a way to rescue over 300,000 British soldiers stranded at Dunkirk, we thought Dunkirk  would be the perfect companion piece. Both were released in 2017. Dunkirk  is really wonderful. I was so tense during the movie – even knowing how successful it ended up being – and that's a tribute to the direction, acting and screenplay. Beautifully shot. Beautifully conceived. Loved it.
Happy Monday.