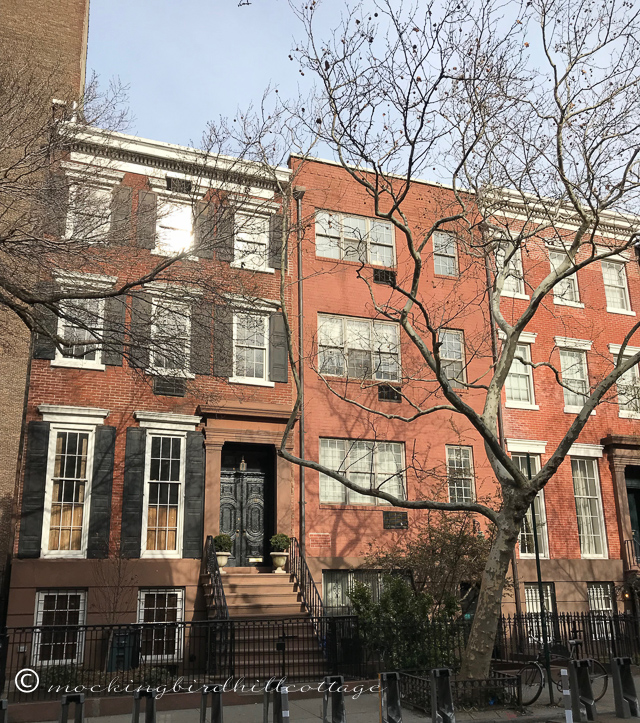 In the New York is a big city, but not really category:
Yesterday, I went down to the Village (more on that later) and when I took the subway back to Times Square, I happened to be walking by the rehearsal studios on 42nd Street where I often work and where Don is working now, when I looked up and saw Ramin Karimloo, who, until recently, played Gleb in  Anastasia. We hugged each other and did some catching up and it was a lovely chance meeting – the kind that happens more often than you might imagine.
Then I got a text from Don (it was lunch time) and we arranged to meet in front of the rehearsal studios. As I saw him coming my  way, I also spotted another actor I have worked with, Michael Potts. Michael was in the production of Our Town  that I coached a few years back in Chautauqua. He's such a gifted actor and one of the funniest people I've ever worked with. Anyway, I introduced him to Don and we chatted a bit. Michael is currently rehearsing The Iceman Cometh  with Denzel Washington. (Don shared an elevator with Denzel the other day.)
Then I went upstairs with Don to the break room and we shared his lunch and chatted with some of the cast of Margaritaville. After he headed back to rehearsal, I went downstairs in the elevator and as I got out in the lobby, I heard: "Claudia, I was just thinking about you and there you are!" It was one of my former students from Boston University, Annie Meeks.  Unbelievable! We haven't seen each other in over 25 years! She told me that she was reading my Instagram feed in a restaurant two doors down and she thought to herself, "Wouldn't it be neat if I ran into Claudia while she was in NYC?" And then she ran into me about 5 minutes later! And I was only there by chance.
Amazing day. We're going to have lunch next time I'm in town.
I also worked with Christy and a couple of other actors in Anastasia, which is always delightful.
My reason for going down to the Village was to finally see this bookstore, Three Lives and Co.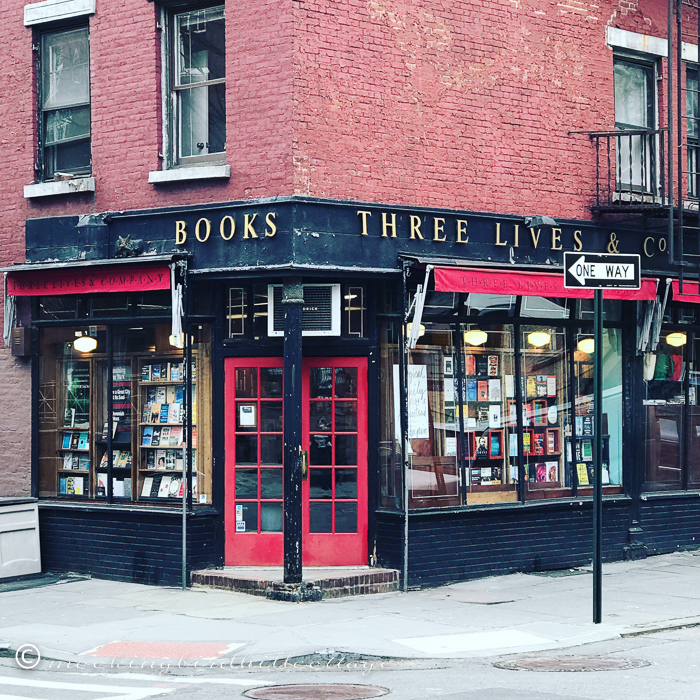 I wasn't disappointed. It's absolutely charming, a little gem. It's the kind of place where books are everywhere, with beautiful wood bookcases and counters and worn wood floors, and where there are conversations about books going on all the time.
I was smitten.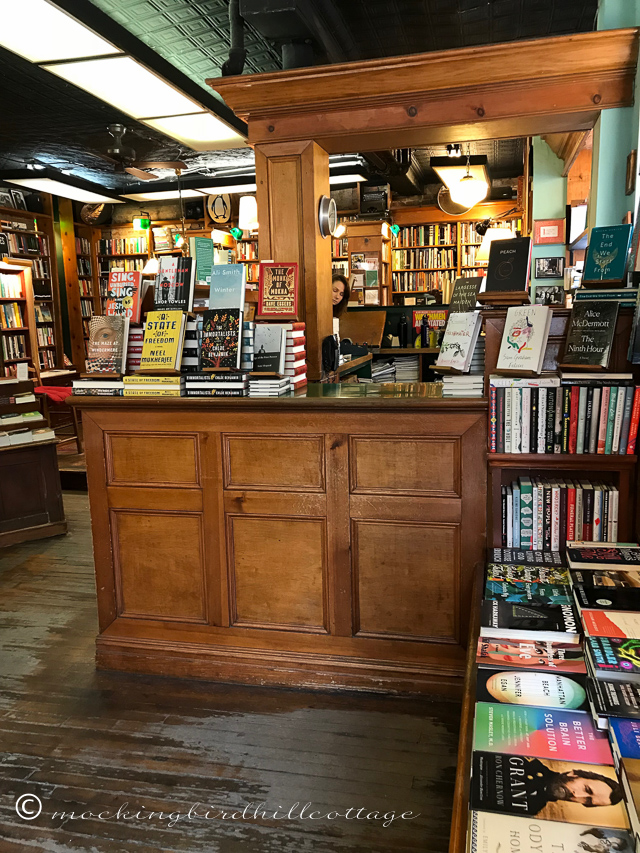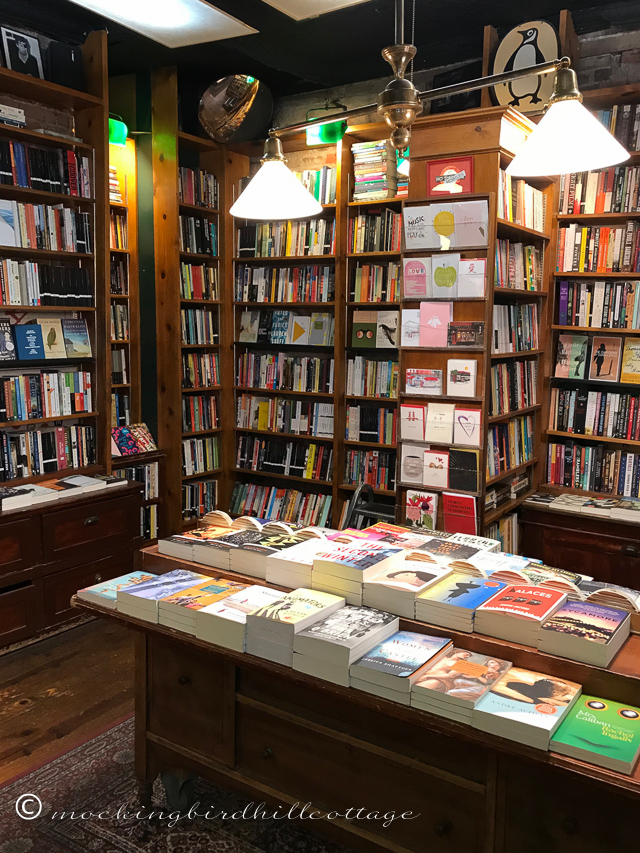 I fell in love and I'll be back. Of course, I bought three books, which I need like a hole in the head, but I couldn't resist.
Today, I'm headed back home, though I'd love to stay a bit longer. However, the temps and wind chills are going to be low today and tonight and for most of the next week, so I have to be home to do the drips from the faucet and make sure everything is okay.
Happy Friday.