Last night's sunset.
And then as it got more intense: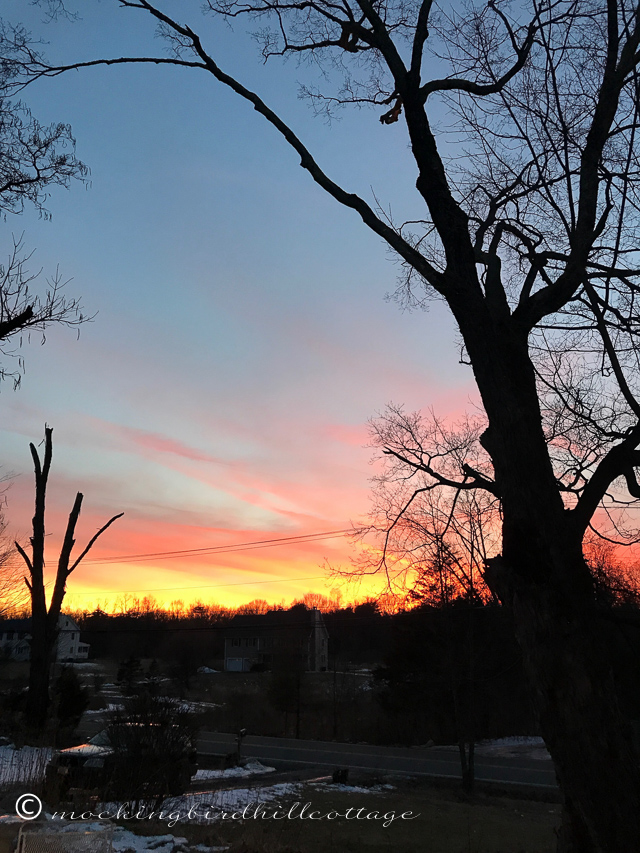 It was spectacular.
I was at the grocery store yesterday and as I wandered over to the potatoes (my favorite food) this was staring up at me: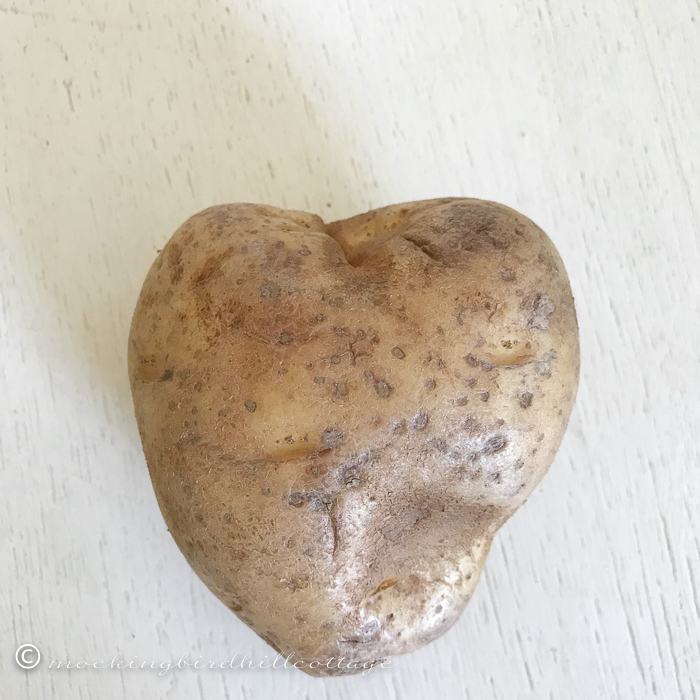 A heart-shaped potato.
It came home with me. Don't say I didn't wish you a Happy Valentine's Day.
Don discovered this little rock a few years back. He promptly gave it to me.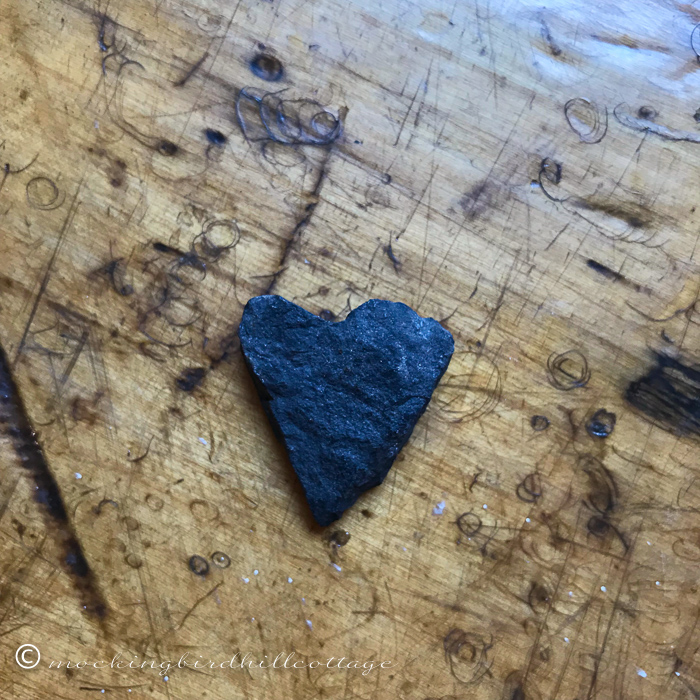 I keep it on the table by my blogging chair.
This photo gives you a sense of all the beautiful markings on the French bistro table in the living room. I should take more closeups of the table – the texture is wonderful.
And this arrived in the mail yesterday. It's from a certain little guy we know: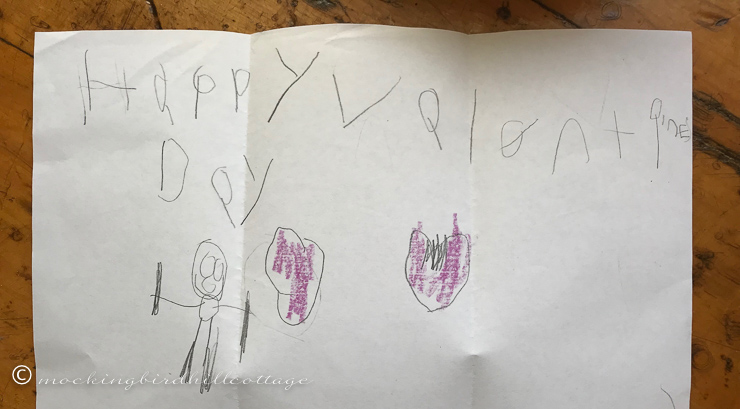 It's on the refrigerator, of course. I spoke with him last night and thanked him for the valentine. He was more concerned with the question, "Why is it so cold in New York?"
After several attempts to explain it, I landed on "Because we're closer to the North Pole" and that did it. I love that boy.
The battle with the ice continues. I've never seen a winter like this one – so many extremes in temperature make for freezing, then melting, then freezing again. Add to that a downhill slope on the parking area and we're left with a giant slab of ice. I'm over it. It's going to get quite warm for the next 3 days, so maybe I can get rid of it for once and for all. Crossing my fingers.
Shaun White. That's all I can say. What an exciting competition! Redemption (at least in his eyes) makes for the best kind of story. Seeing him drop to his knees and cry was truly moving. Bravo!
Don and I have been apart on Valentine's Day more often than not. It just seems to be that way. Same thing last year. But he's my Valentine every day of the year.
Happy Valentine's Day to you, dear readers.
And Happy Wednesday.