Quilt top: done
I finished it on Saturday. Then I tried to take photos by climbing up on every raised surface.
Kitchen counter. Chairs. Sofa.
It's also been rather gray and rainy the last few days, which doesn't help. I'm not happy with these photos, but here goes.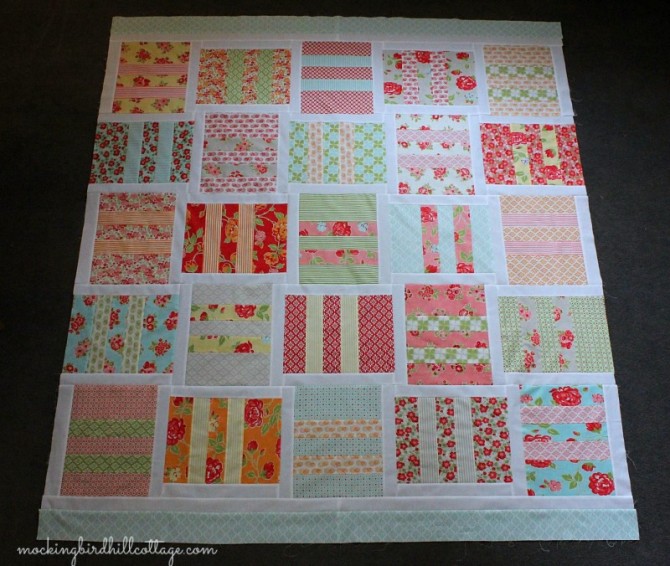 The aqua in the borders is brighter than this photo indicates, as are many of the other colors, but when I tried to mess around with saturation, the colors got too bright. I'll try to get a better photo on a sunny day.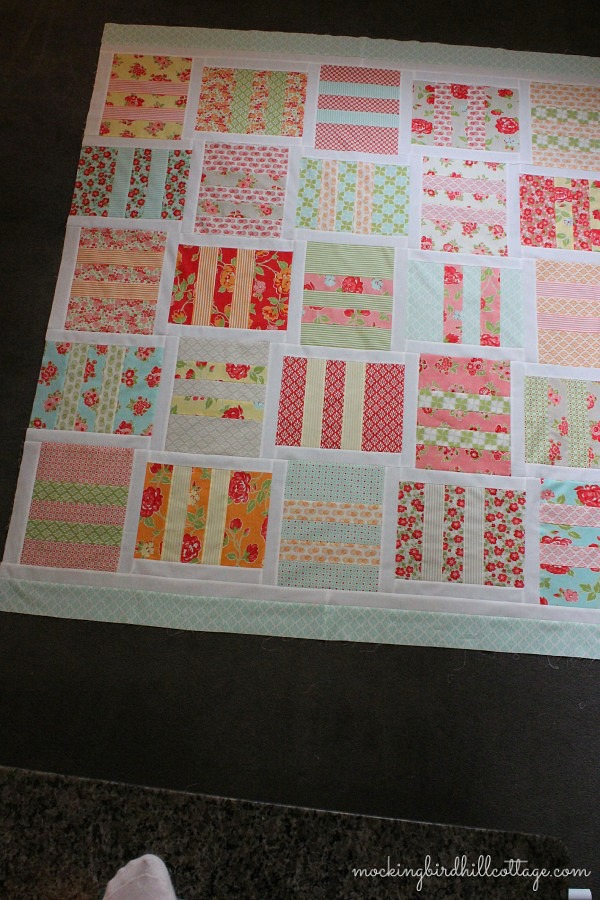 Note foot on granite counter.
This photo captures the colors pretty accurately. But still not quite right.
I really love this design with its simple graphic appeal and colors that make me smile. It's a happy quilt. Or will be when I actually quilt it. Right now, without the quilt sandwich, it's merely a top.
Later on this morning, a few of us are going grocery shopping and I'm going to see if I can bribe my colleagues to hold up the quilt top for a photo op. Cross your fingers. I will be my most charming as I ask for a wee favor.
In other news, Maggie Rabbit has a new scarf: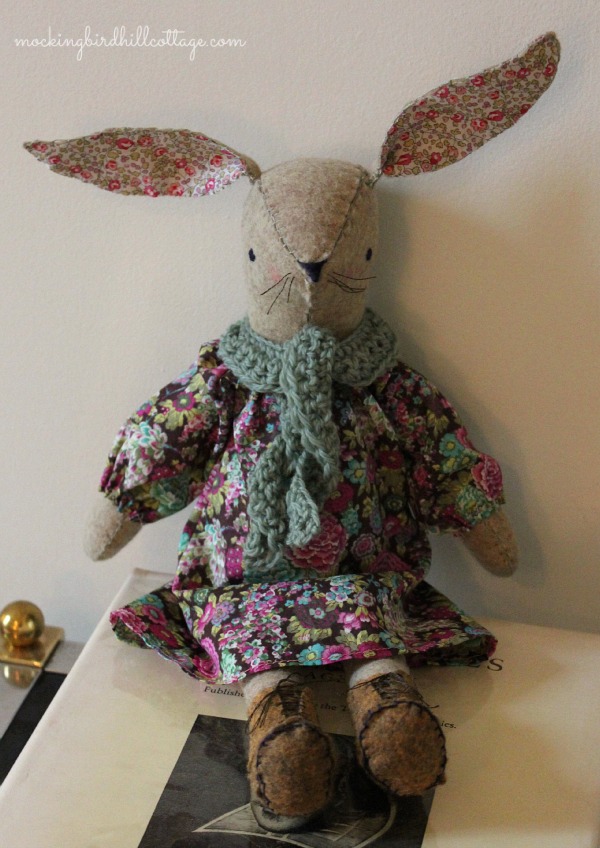 This yarn came with the kit – Alicia included a pattern for a cape. I wasn't crazy about it for some reason, but I love the color of the yarn, so last night I pulled out a crochet hook and made her a little scarf. I think she likes it.
She also had some very minor ear surgery. Just like those of us who experience the sagging of our once-firm skin, Maggie's right ear was a bit too floppy. The operation was done on an out-patient basis and within 10 minutes, she was out of surgery and up and about.
Maggie is one tough rabbit.
Happy Monday.