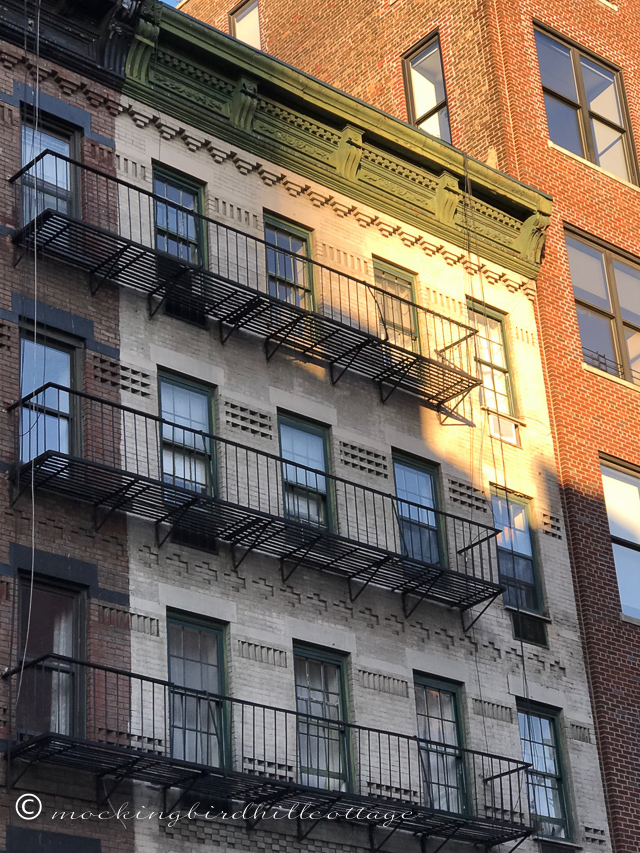 I never tire of the building facades in New York City. This one, with its painted bricks and green trim, was charming.
I got to the apartment around 3 pm and my husband was there to greet me. After some late lunch, we took a walk around midtown.  It was lovely.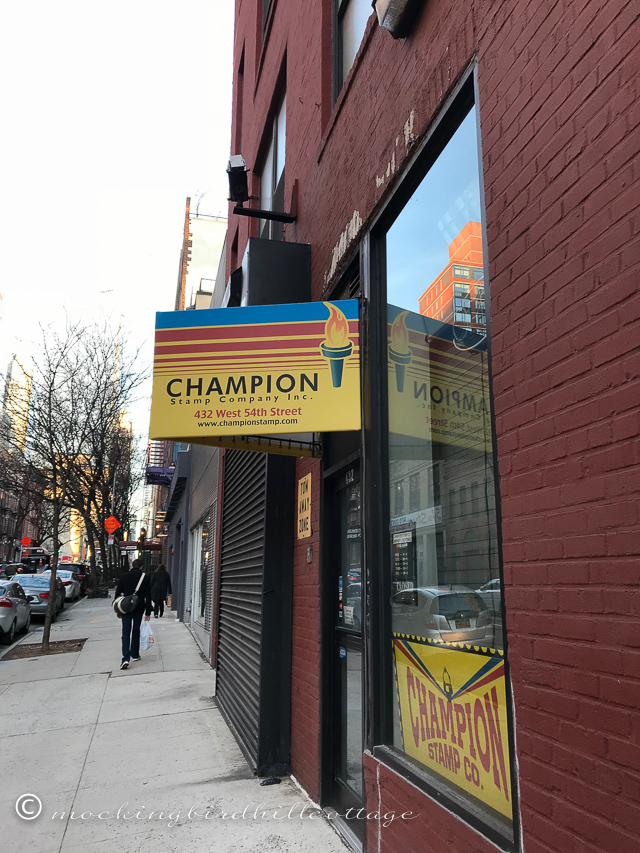 When I first saw this sign, I assumed this was a company that makes rubber stamps. It's a large building, so it was presumably their factory. Or so I thought.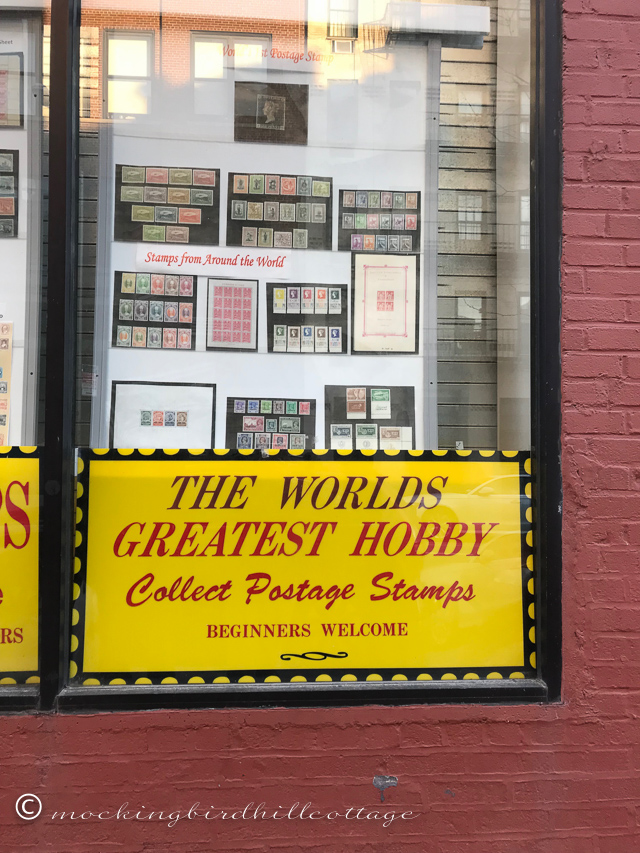 But no! It's for stamp collectors! I felt like I was transported back to my childhood! Isn't that amazing? They had beautiful stamps on display in the windows. Right in the middle of Midtown – a shop devoted to stamp collecting.
I love New York.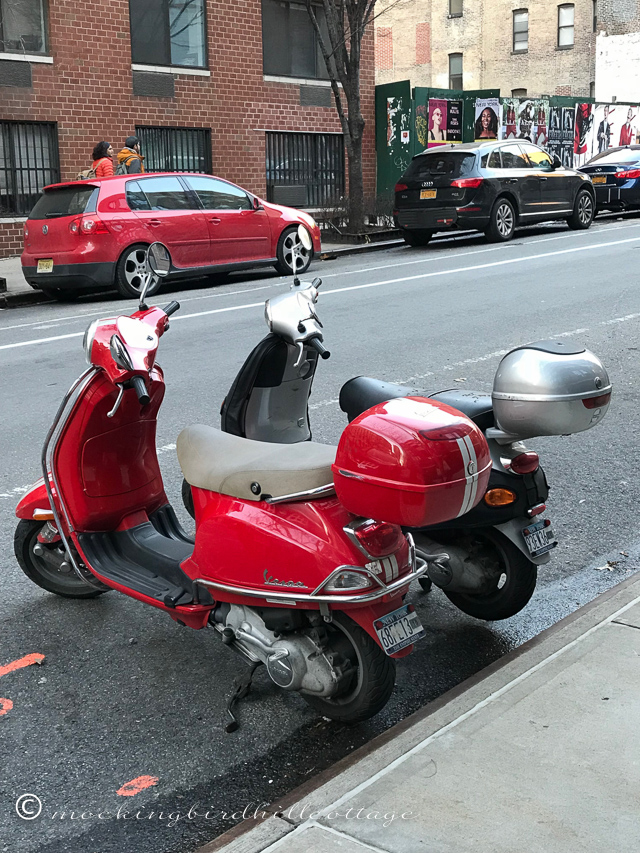 Would Don and I look silly driving around town on twin Vespas? We rather like the idea.
We had dinner at the apartment because Don has but one day off and he's tired. We just wanted to chill out. And then we cuddled on the sofa (which we do every night we're together) and watched Ice Dancing.
I didn't have time to watch CBS Sunday Morning when it aired because I was, sadly, shoveling snow. But we saw it later in the day. A very nice profile of Jimmy. I'm glad you saw it! I had messages about it throughout the day on this blog and Instagram.
Don said the cast will be performing on one of the morning shows in March. I'm not sure which one (maybe Today?) or when, but I'll alert you when I do know.
As I left the cottage yesterday, the snow was already melting. I have a feeling that when I return on Wednesday (a 70 degree day) it will have all but disappeared.
Happy Monday!