I seem to be a little slow in posting lately. Sorry! But I have things to do first thing in the morning, not the least of which is waking up, and now that Don's away, we tend to FaceTime in the morning. Anyway, better late then never!
Don and some of the cast are going on a tour of NASA today. I'm jealous.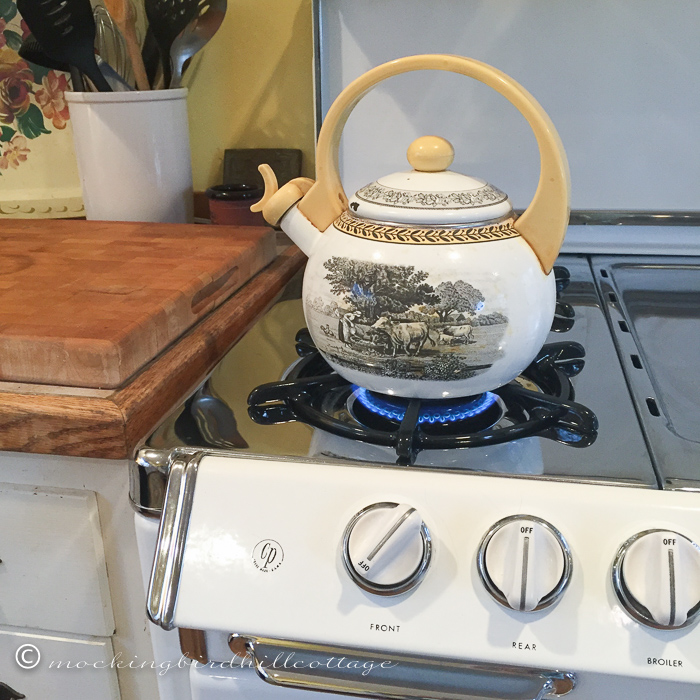 Hard to believe, but there are times now where I take our Stella for granted. I don't even think how wondrous it is that she is here. I guess that's because she looks as if she belongs in this kitchen.
But she's awfully pretty, isn't she?
I rescued another plant – this time from our local grocery store.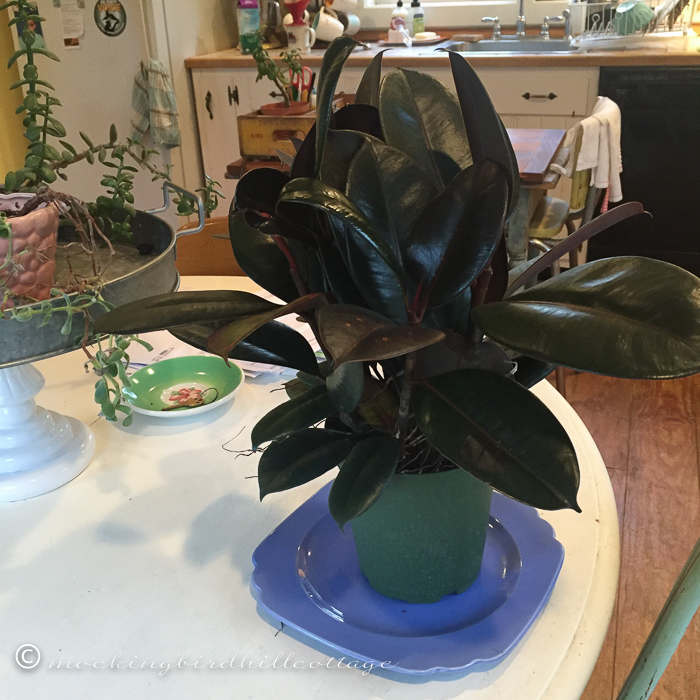 This is a rubber plant, specifically the Black Prince, because the leaves are almost black. Rubber plants are members of the Ficus family. Anyway, it's not in terrible shape, but it is  overcrowded in that pot and needs to be repotted, STAT.
I only have so much space in this house for plants, so I had better cool it, especially since a couple are coming in from the porch for the winter.
I've been watching the World Series, off and on, but you can be sure I'll be watching the entire game tonight. Nothing better or more exciting (to me) than a 7th game in the World Series. I have no favorite this time, so may the best team – at that moment in time – win.
It was supposed to go down to 31 degrees last night, so I covered up the porch plants, but look what I saw right outside the kitchen door this morning: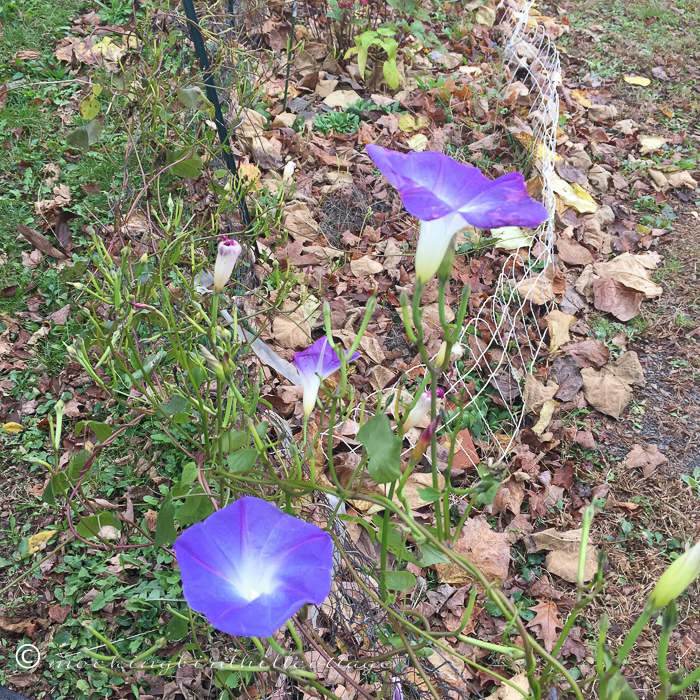 The temp must have stayed above freezing. We caught another break. The rest of the week should be a bit warmer, though I am fully aware that after I leave next week, all bets are off. In fact, I think we're supposed to have some snow showers next week. It is November, after all. It's also my birthday month – and it's a big one – so I'll be celebrating it in Chicago with Don.
Happy Wednesday.