Maggie seemed wistful yesterday.
She stayed by the window for the longest time.
She didn't want to talk, she just wanted to look out the window.
I finally realized she was looking at something. I peered out.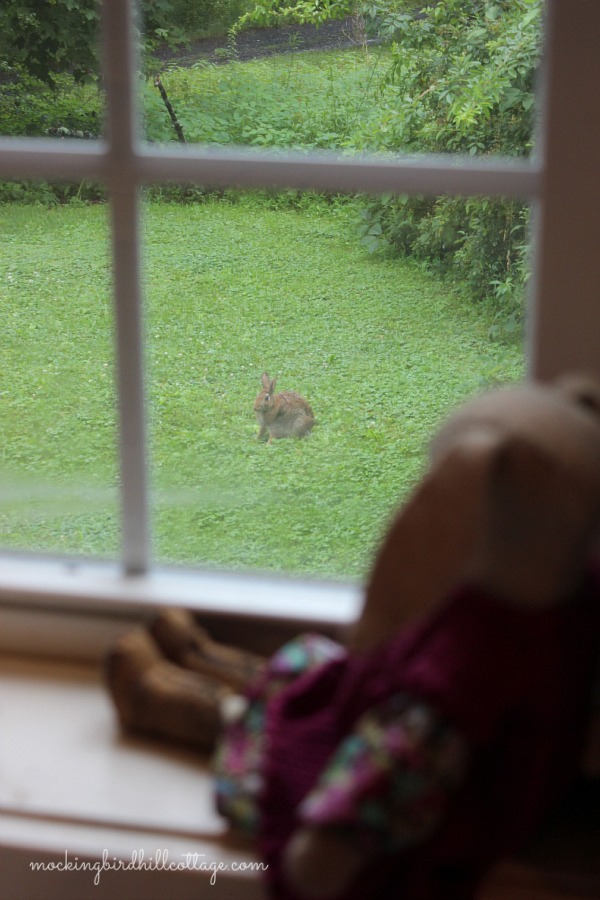 Ah. That explains it.
She wants to go outside and play. Who can blame her?
Maggie has a new friend.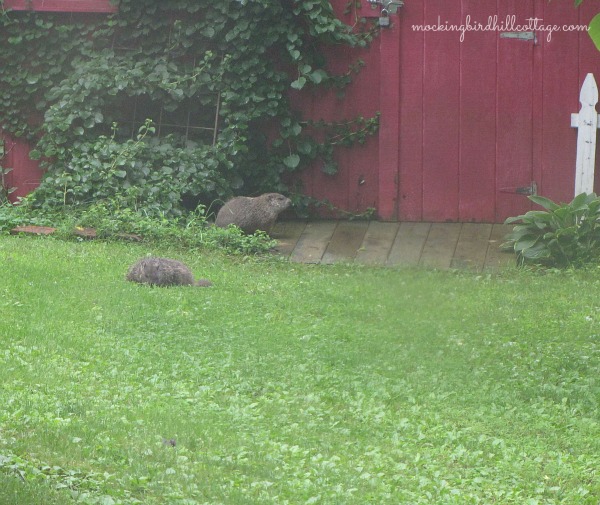 Casey, this is for you. I used my old camera (which has a telephoto lens) to capture these two. Mr. and Mrs. Groundhog.
Usually, I only see one. But as I was focusing, another one popped out from behind the climbing hydrangea. They run there when they hear a noise or are alarmed.
I'm going to call them Frick and Frack.
It has rained so much here and it's so humid that the windows are permanently steamed up. I feel like I'm living in some sort of tropical greenhouse. The other day it rained over 5 inches in two hours. There are flood warnings. The ground is saturated.
I'm sick of it, frankly. And it's going to continue through Friday. My hydrangeas have drooped down to the ground. Will they ever stand upright again? My poor babies, they just bloomed. Please, Mother Nature, give us a break.
All of this is especially sad when I see what is going on out West and how desperately water is needed there. I wish I could wave a magic wand and send this rain where it is most lacking. Such extremes everywhere! I can't even begin to take in the tragic deaths of 19 heroic firefighters. Once again, we are faced with a loss that is incomprehensible.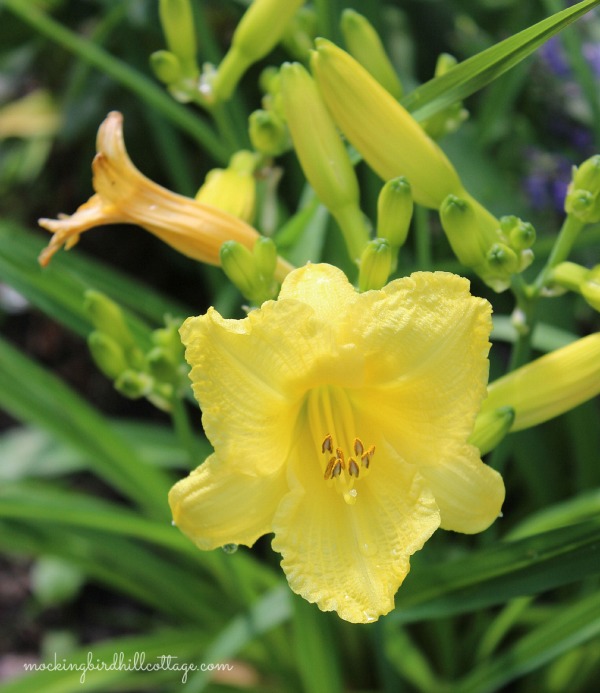 At some point in the last several days, it was dry enough for me to take a picture or two of the garden. Another daylily is blooming.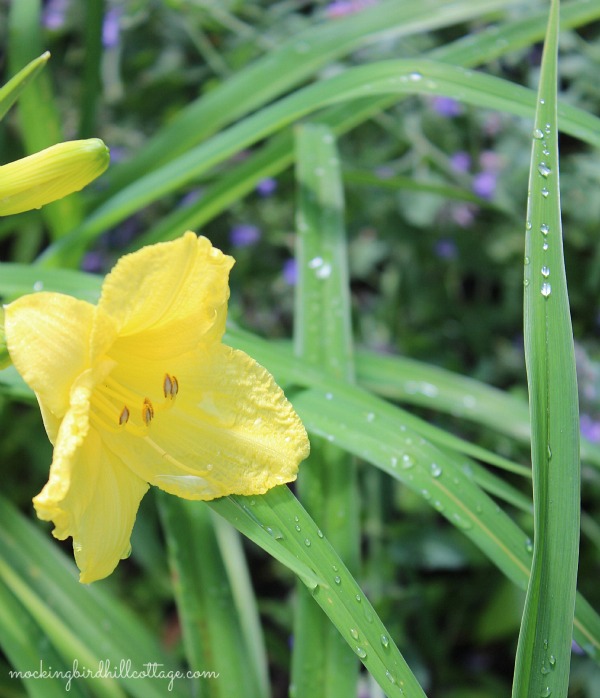 Happy Tuesday.