I'm back from a long day in the city. Yesterday was sunny, in the mid to high fifties, and all New York seemed to be out and about on a Saturday. Since I got in early – better early than late when taking the bus – I strolled down 40th Street toward the Main Library and Bryant Park. (I avoid 42nd Street like the plague as it is always crowded with tourists.)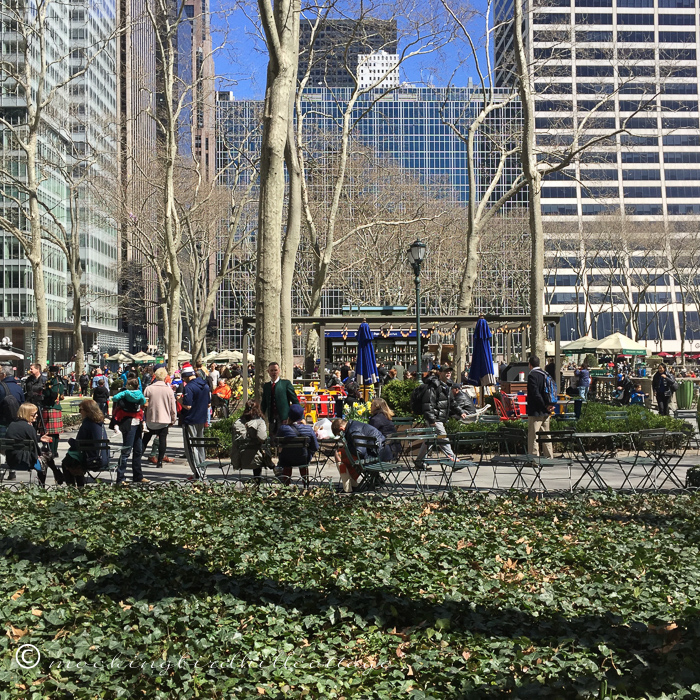 The day was clearly about Scotland because I saw kilts and tartans everywhere. (I'm part Scottish, but I have no idea if it was a specific day being celebrated or just Scotland itself.)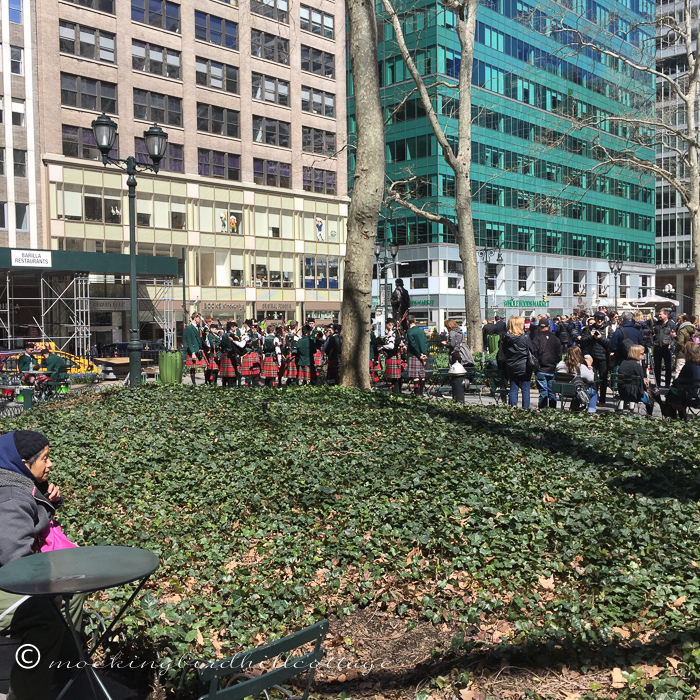 See? Bagpipers.
I had no idea there was a Whole Foods in this location. It was a lovely surprise, so I grabbed some lunch there. I don't walk through this area as much as I used to. When we lived in our rental cottage, we lived very close to the Metro North commuter train line so I arrived at Grand Central Station, which is just a few blocks from here. Now that we live where we do, the bus is often the best mode of transportation and our buses go in and out of Port Authority, which is on the other end of 42nd Street.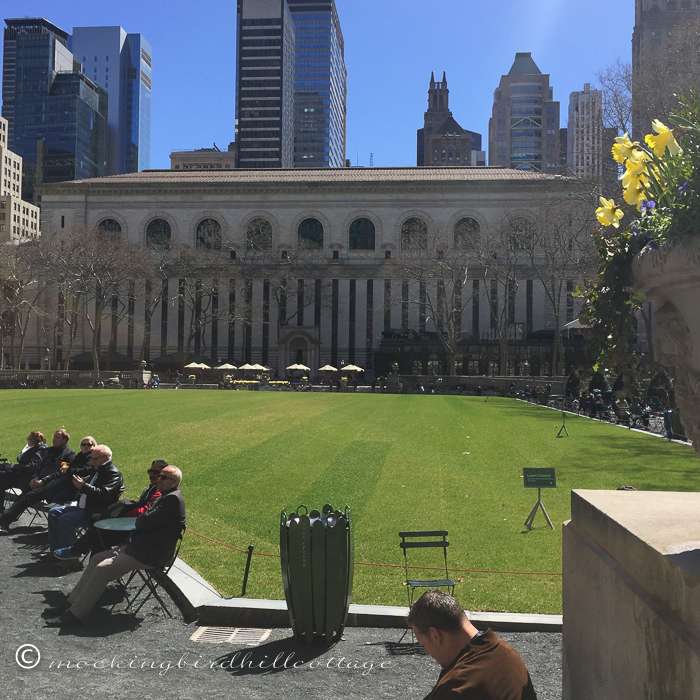 For those of you less than familiar with NYC, Bryant Park is behind the Main Branch of the New York Public Library. It's very European in feel, with little bistro tables and chairs all along the green, a small carousel, and elegant food kiosks.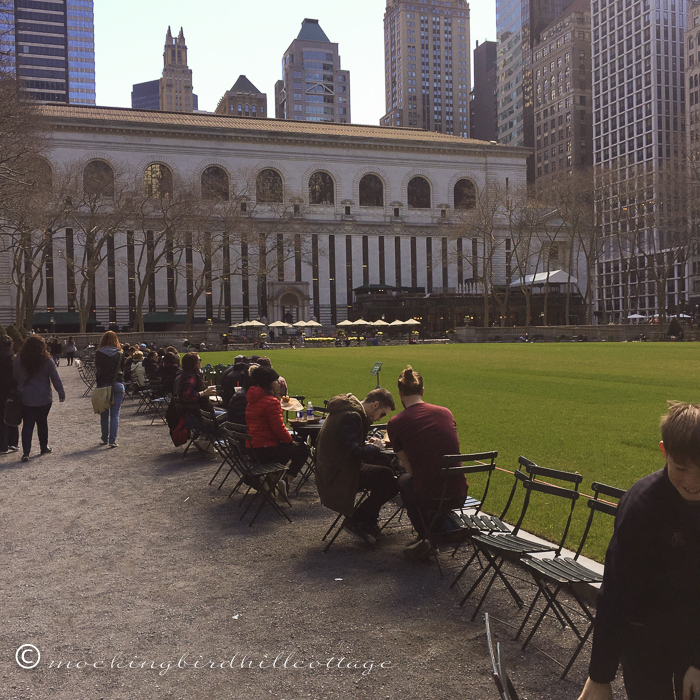 I walked through the park toward the entrance to the Main Library.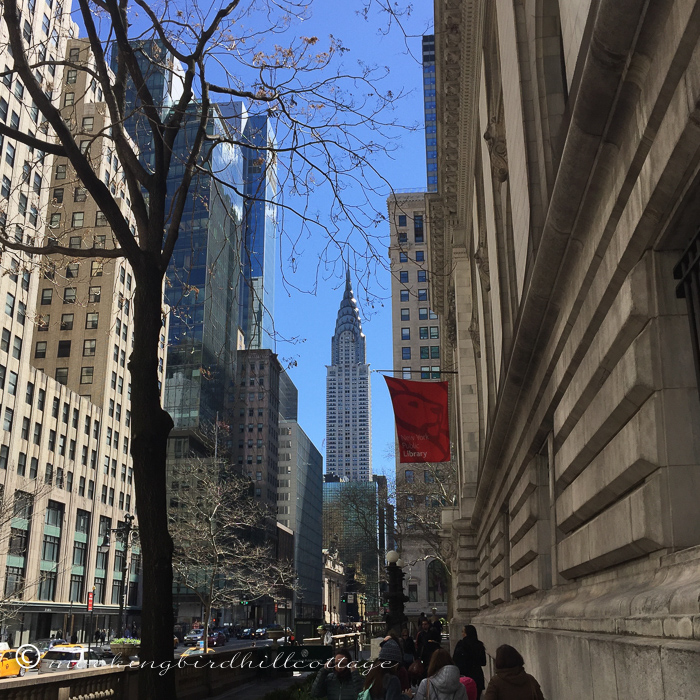 If it's possible to have a favorite building in NYC, this one is mine: The Chrysler Building in all its Art Deco glory.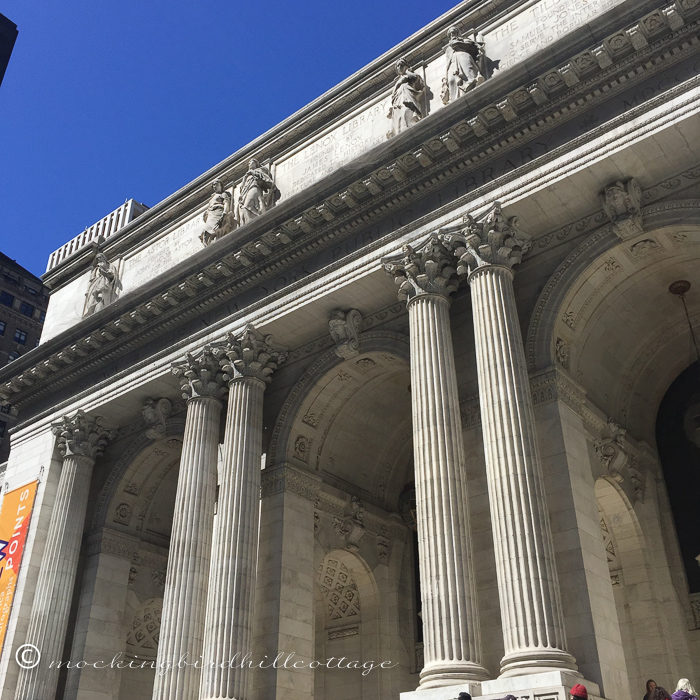 The entrance to the Library. They don't make them like this anymore.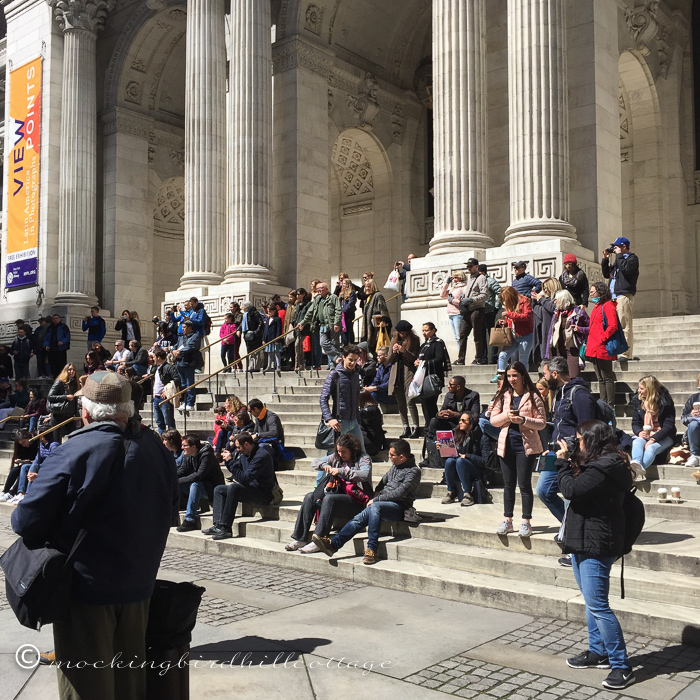 This group of people had gathered on the steps to watch: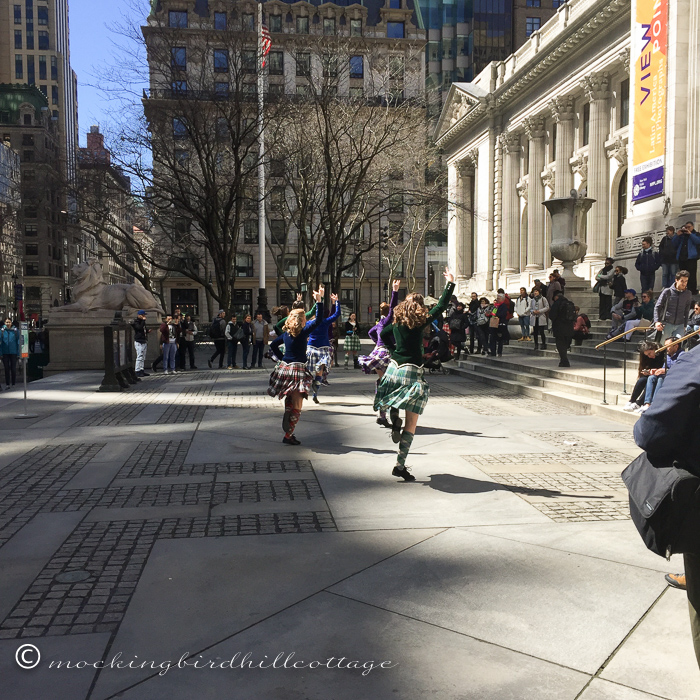 These lovely highland dancers.
Takes me back to my high school production of Brigadoon. A shout out to the McLeod sisters and my dear friend Jerry who did the highland dancing in that production.
I went into the Kinokuniya Bookstore – my first time there – and was amazed! It's the largest chain bookstore in Japan. Lots of books, both in English and Japanese and wonderful craft books, by the way, though I didn't buy any. Paper, pens, stationery, wonderful gifts – the store is on three floors and it's extraordinary.
I bought a couple of neat pens and this pretty pencil pouch: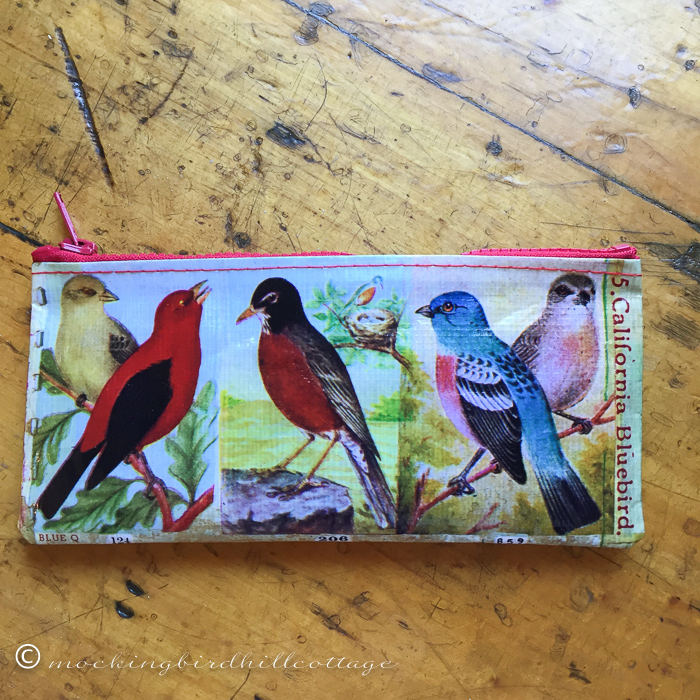 After digging in the depths of my bag one too many times, I thought it was time to corral everything together in one place. Isn't this lovely?
After lunch, I headed over to the theater.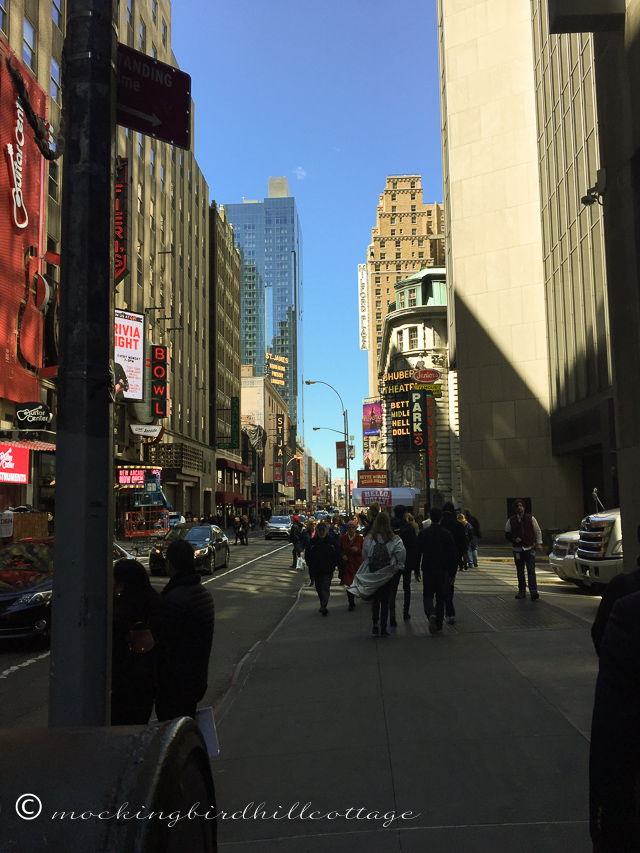 I had a chance to chat with Christy – our Anastasia – before the show as well as a few of the other cast members. The matinee was lovely, all of the cuts and rewrites have made it a tighter show. I took notes, of course, but it's in very good shape.
They are recording the original cast album today and tomorrow. So exciting!
After the show, I hightailed it to Port Authority, where I managed to catch the 5:00 bus. It's Spring Break time, so both of the buses I traveled on yesterday were packed.
Today…I'm going to start cleaning up the property and the garden beds. Huzzah!
Happy Sunday.