• I'm officially 'over' Winter and it's only January 4th. These sub-zero temperatures and, now, more snow, with freezing rain and ice in the forecast for the beginning of the week are too much. I'm over it. Don: "Look at the snow falling, it's really pretty." Me: "Don't like it. Don't want it."
And we're not even getting the brunt of this storm, which will hammer those who live nearer to or on the coast. We're far enough inland that we'll just get 3 to 5 inches of the white stuff.
The house is so dry that Don and I are constantly complaining about it. And before you ask, yes, we do have a humidifier and we use it every day. It isn't making much of a difference. Rick and Doug have two of them, and they say the same thing: Nada. It's been a tough winter so far.
Okay, enough kvetching.
• I entertained myself yesterday afternoon by taking photos with my big girl camera.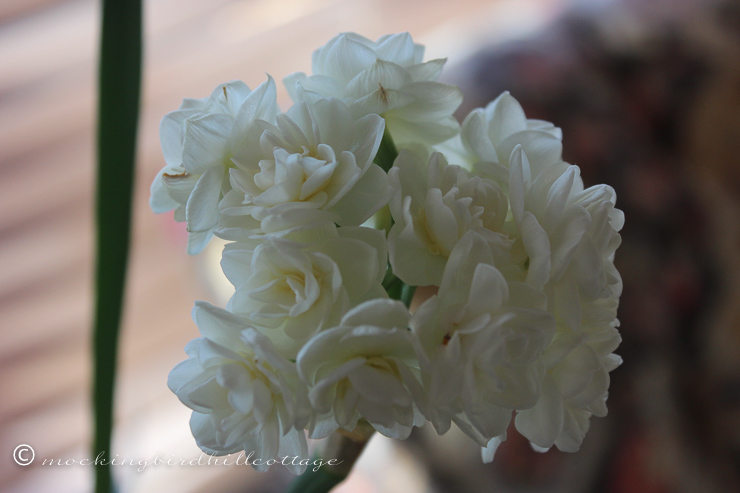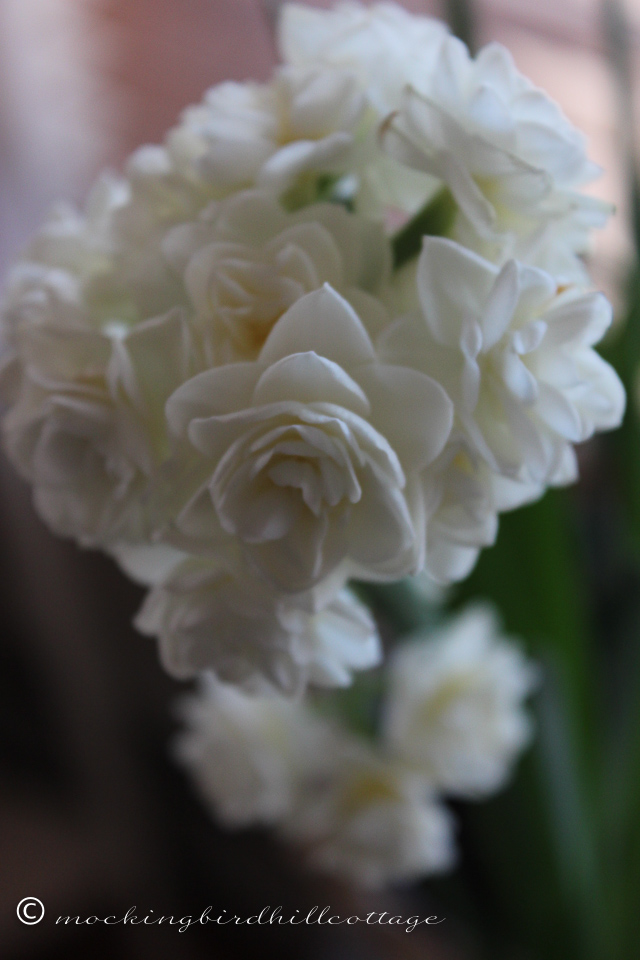 Paperwhites.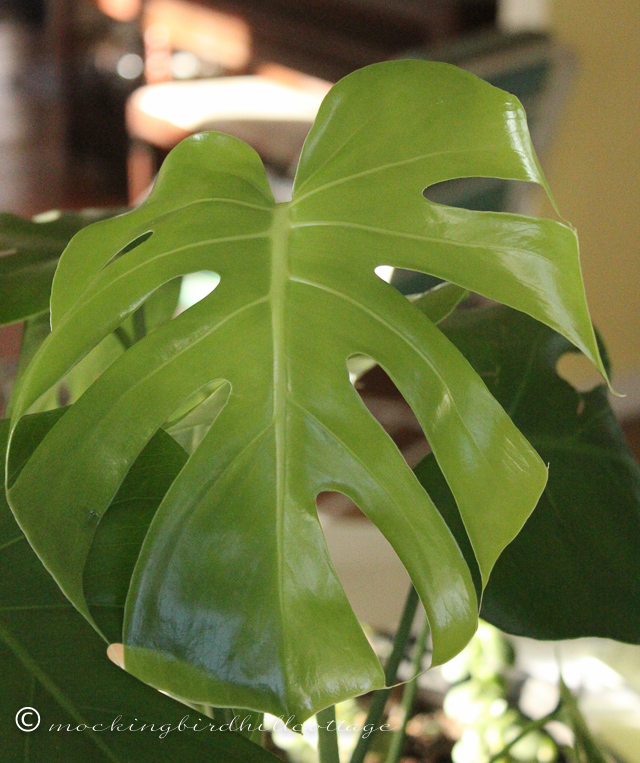 New growth.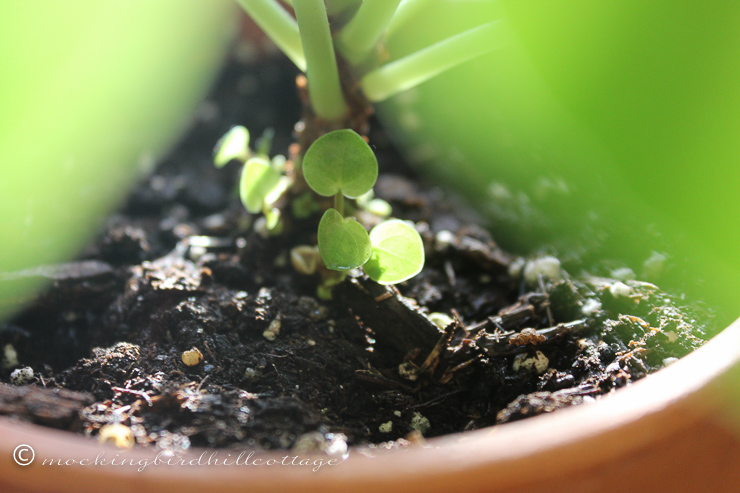 Baby pileas. Or is it pileae?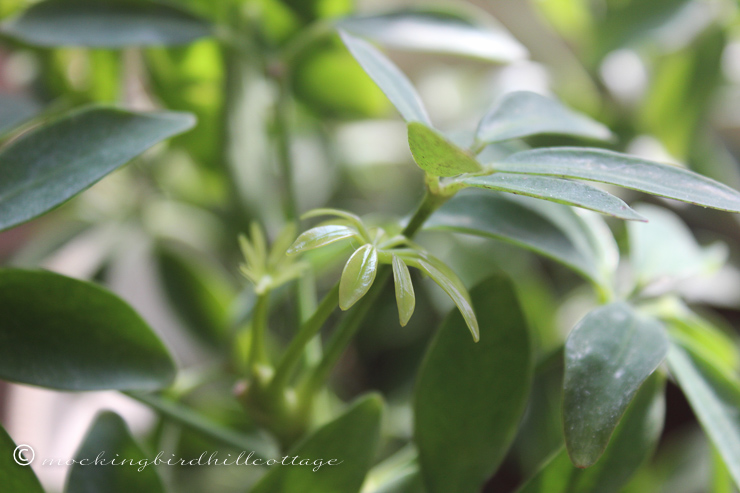 More new growth. This schefflera has finally calmed down. For the longest time after I bought it, it kept shedding leaves, and since the previous schefflera that I had bit the dust, I was beginning to think scheffleras and I were on a collision course. I cut back on frequency of watering and it seems to have acclimated itself to the conditions in the cottage. I'm very happy about that!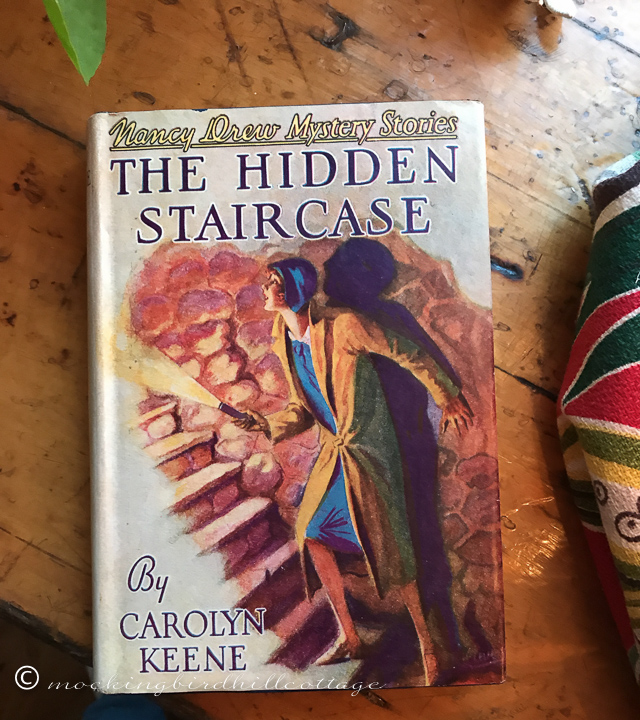 • I managed to snag a copy of The Hidden Staircase, number two in the Nancy Drew series. This one is pretty hard to find, especially in fairly good condition. Once again, it was all in the timing. I happened to do a search right after someone had listed this as a Buy Now. It was a really good price, so I jumped on it.
Isn't that a fabulous illustration? I love the clothes and the cloche hat.
Two more to go. They are from the last of the series that Tandy illustrated, with darker covers, and they're fairly easy to find, so I should complete this collection soon.
• And finally, last night's sunset: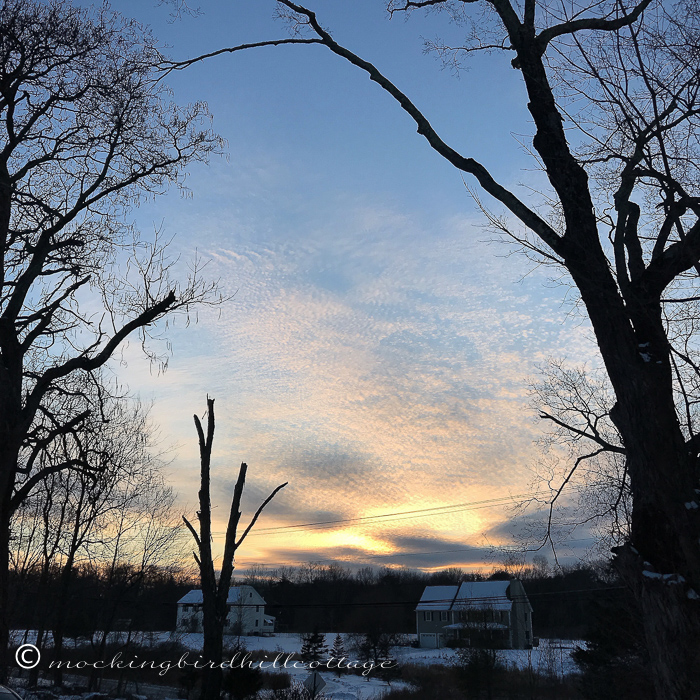 Happy Thursday.