I'm feeling more energetic this morning and for that I'm grateful. It's a beautiful autumn day and  the sun is shining and I just found out we don't owe anything on our taxes and that we are getting a modest refund and my morning FaceTime with my husband was great and my Peet's is making me happy and it's all good.
How's that for a run-on sentence?
Lately, I've seen Henry chomping down on the grass right by the Funky Patio, which is pretty close to the house. Brave for that timid boy!  I saw him yesterday and because the windows were closed, he couldn't hear the click of my camera and run away as he usually does.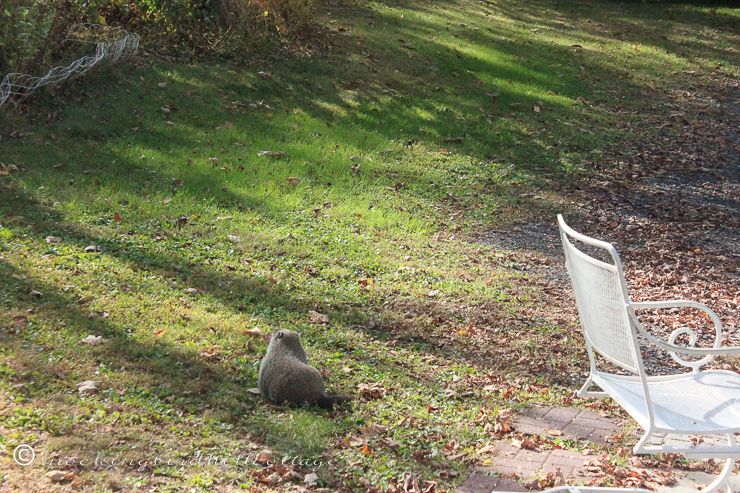 There he is, that sweet boy.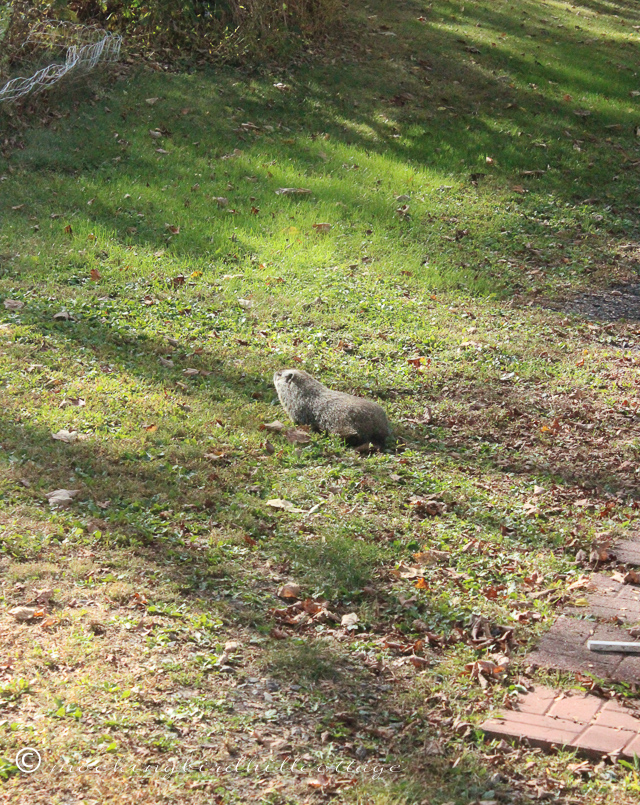 Then, to make it even more perfect (can you have degrees of perfect?) my lonesome dove landed on the birdbath.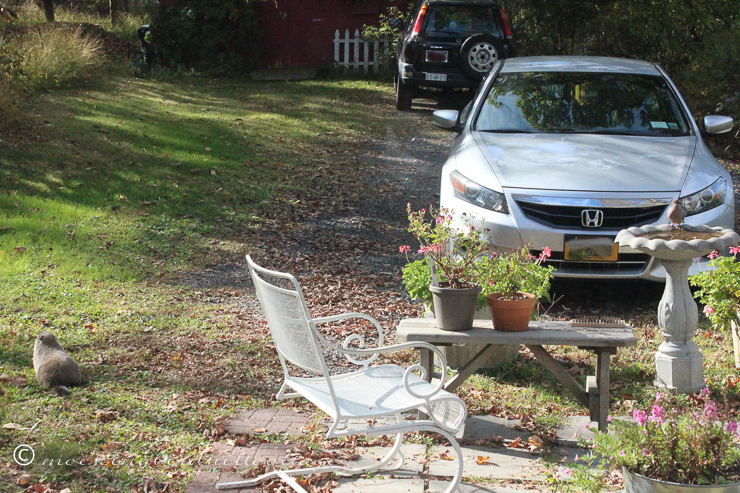 And then, in the ultra degree of perfect, the monarch butterfly that I saw the day of my dental work (I took that as a good sign) appeared over in the chicken wire fence garden.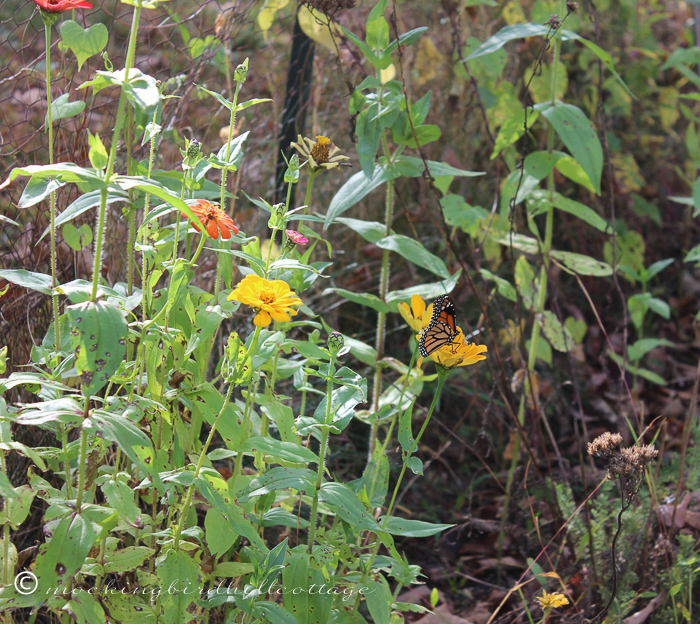 For a brief moment, all three creatures were within a few feet of each other. Then Henry heard something and ran back to his lair. But for that moment, my Creature Love boxes were all ticked.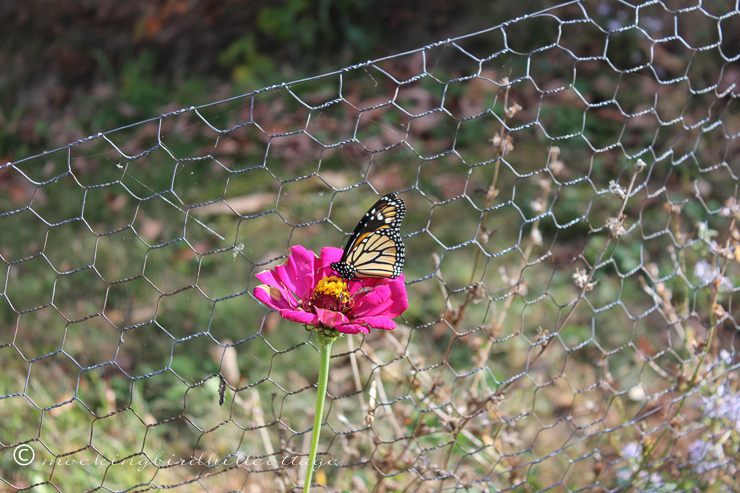 Happy Claudia.
It's such a lovely day today, that I might take a little drive northwards. We'll see. Or I might go to our local antique barn. Hmmm. What to do?
Happy Friday.