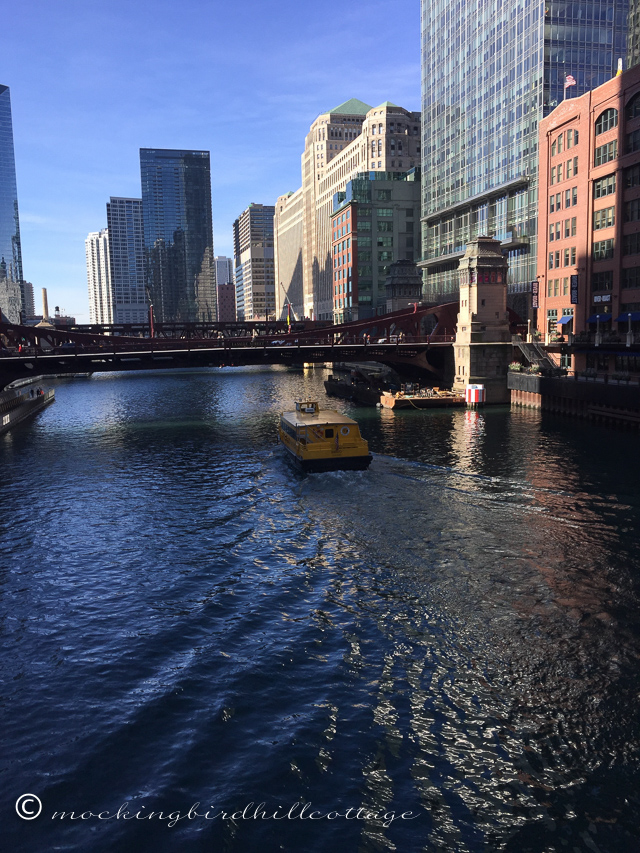 Thank you so much for all the happy birthday wishes! You are so kind. I had a lovely day with my husband and we had a yummy dinner at a favorite local restaurant before Don had to run out the door to get to the theater. Between Facebook, Instagram, and this blog, my cup runneth over! But the best just might have been a little boy singing Happy Birthday to me via a message on my phone. This Auntie was smiling from ear to ear.
On Monday I walked across this bridge to meet my nephew at Christkindlmarket – which is a lovely open air market celebrating Christmas, German-style. We had about an hour to talk with each other before he had to go back to work. Eric is my brother's youngest son and he is such a lovely person.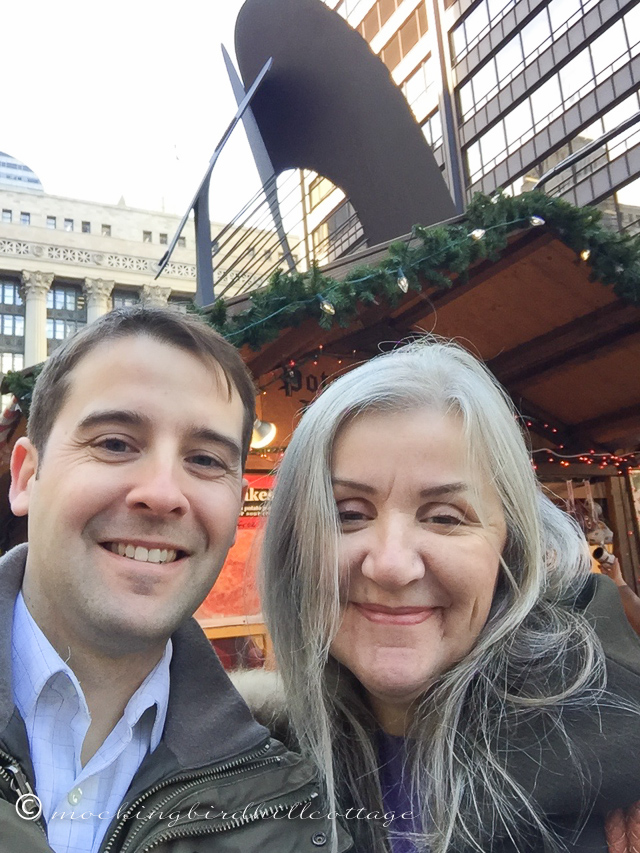 Here we are. I am so grateful for this time with my family. We all live so far apart that getting together is impossible most of the time.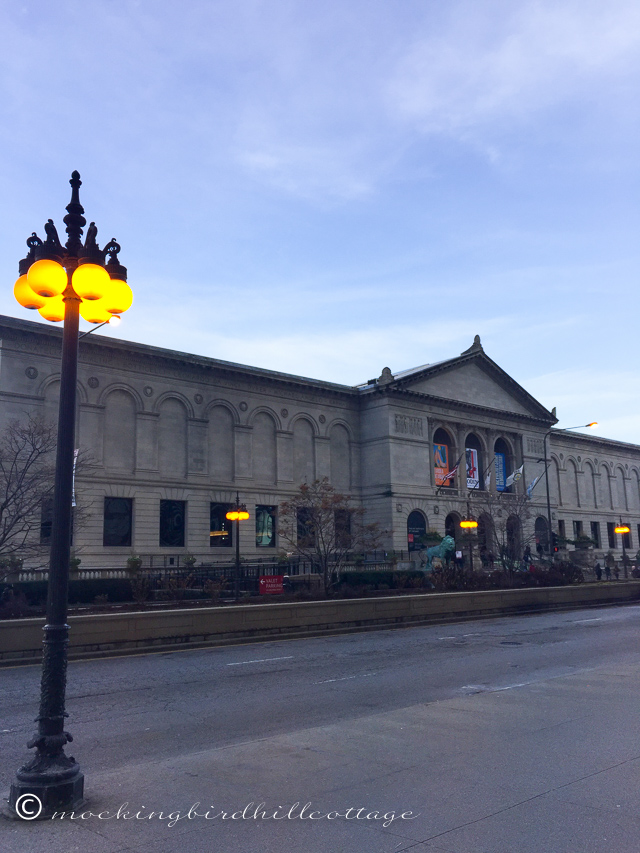 Today, we stopped by the Art Institute so that we could see the Edward Hopper and American Gothic and some of the other paintings in the Modern Wing – and the Chagall Windows, which blow me away every time I see them.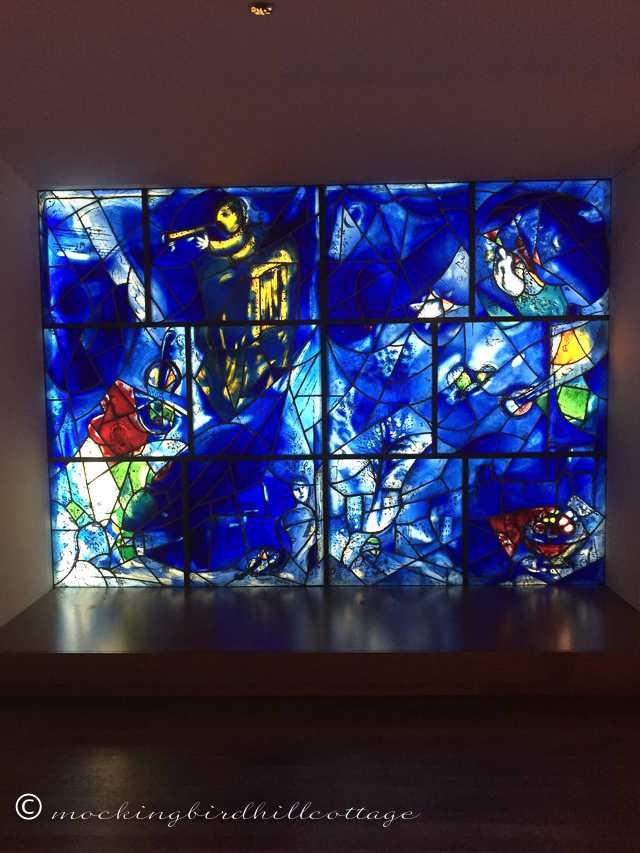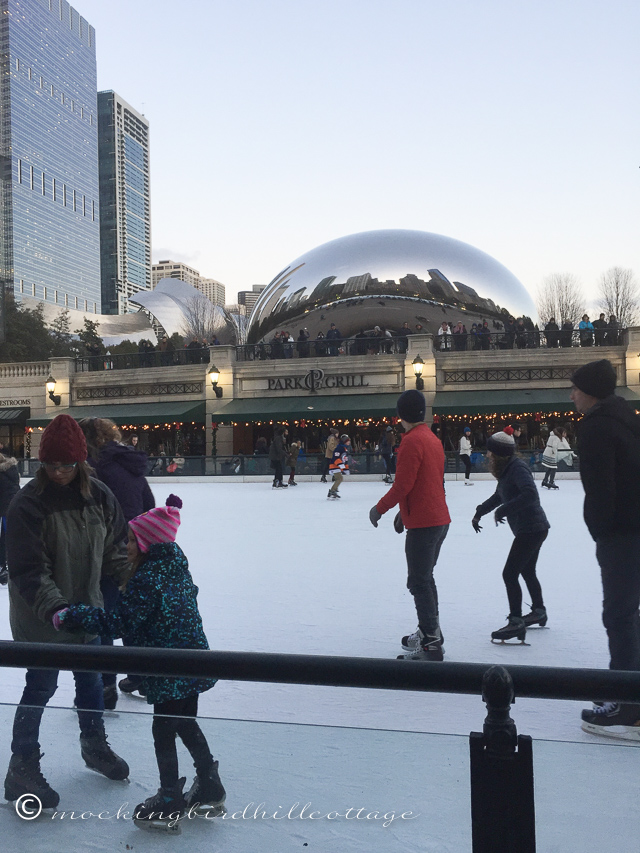 Skaters were out and about in Grant Park.
And I visited the Bean: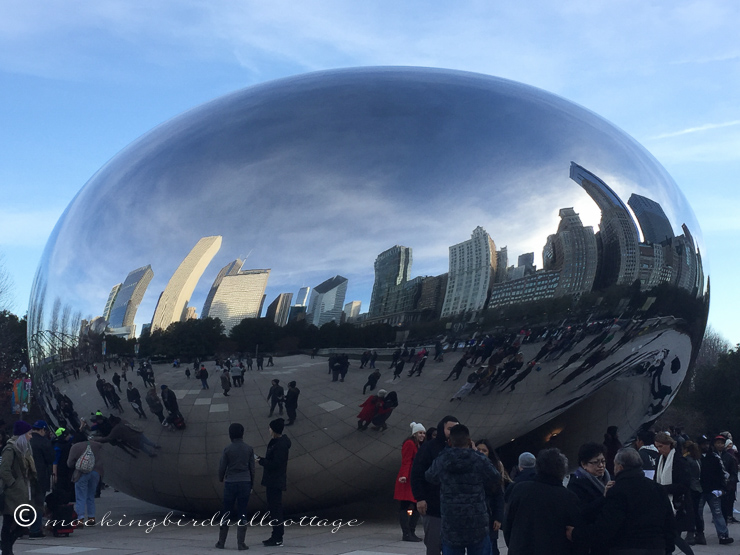 This is one of my favorite things in Chicago. The Bean reflects the people standing nearby and the skyline as well. It's stunning.
We thought we'd have more day time hours together, but along with the Put In rehearsal last week, there is no show on Thanksgiving and only a matinee on Sunday, so those shows have to be made up. Consequently, Don has a matinee tomorrow and one on Friday, as well. Sigh. But tomorrow works out well because I'm having lunch with my best friend anyway.
Suddenly I only have four days left here! On Thanksgiving, we're having dinner with the cast. That will be fun! And on Friday evening, my best friend and her family are coming to the show. And then, I'm up early on Saturday morning and a long day of travel lies ahead.
When I get sad about leaving Don, he reminds me that he's coming home a week later.
Oh…right! That's okay then.
They replaced the router in this apartment today and the WiFi is working again.
I will be glad to get back to my basic diet – I've gained weight during these trips to New Orleans and Chicago. Don is going have to adjust to meals at home. I know I'll have to rein him in.
Oh boy.
Happy Wednesday.