Just because: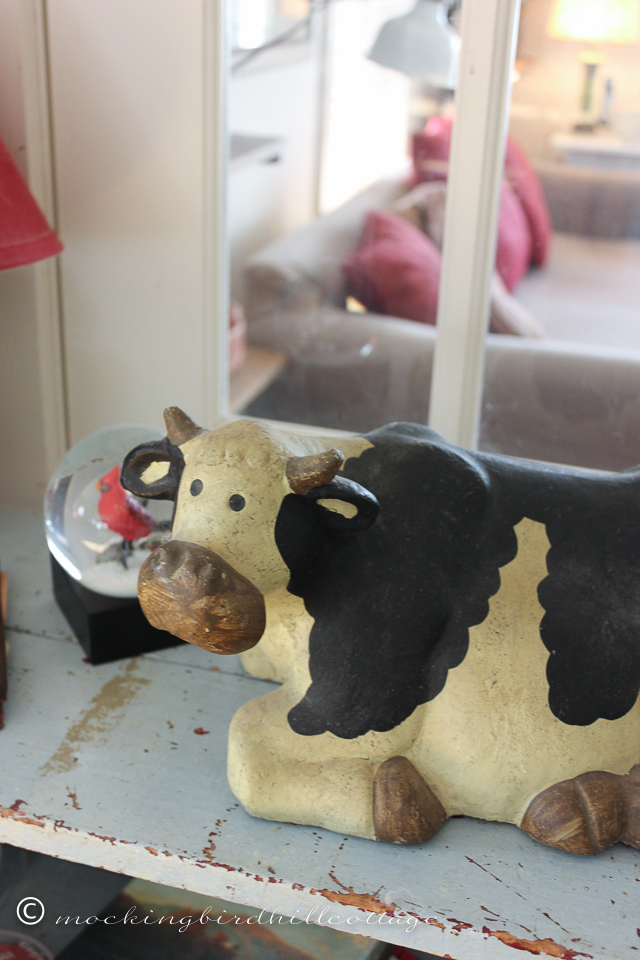 You haven't seen Monty in a long time. He patiently sits on the blue bench, watching, observing, and dare I say, protecting us. We've had Monty since shortly after we moved east. We found him in a little shop near the Hudson River.
I love that face.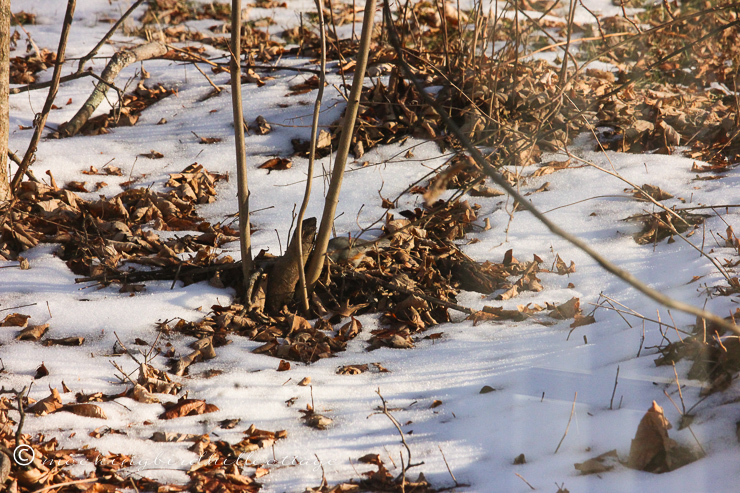 Can you spot the bluebird in this picture? He's there.
The mail came yesterday and with it, not one, but two pink hats! One for me and one for Don.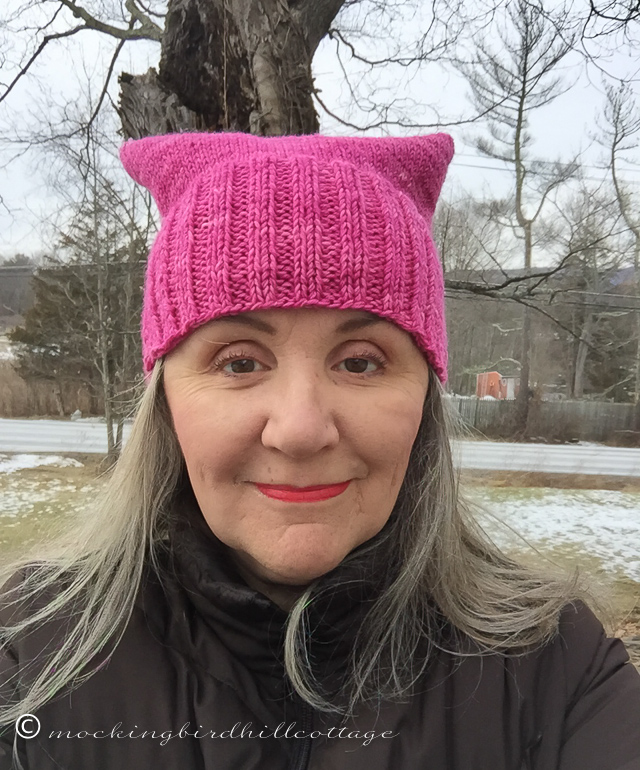 Not especially enamored of large pictures of myself on the blog. But I wanted to share this with you, indeed, I promised  to share it with you. Meredith is the best! I have to say, this is the most comfortable winter hat I've ever worn! And that's saying something.
In fact, I put it on yesterday afternoon (to take this picture) and didn't take it off until almost bedtime. I love it. I have it on again as I write this because it's very, very cold out there and the house is freezing! It's taking forever to warm up. We're in the middle of a cold snap.
I would have worn pink lipstick, but I don't have any. Mom would be happy. Happy that I'm wearing the hat with all that it represents, and happy that I'm in pink, as she called me her Pink Bunny when I was a little girl. Pink for you, Mom. Miss you.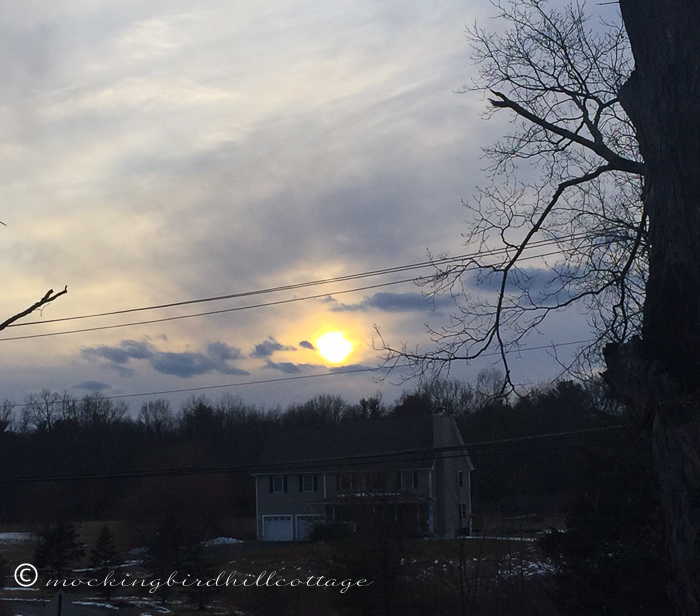 The view out our window yesterday evening.
I'm absolutely reveling in the joy of reading A Gentleman in Moscow. Such beautiful, evocative prose! Between this and All the Light We Cannot See, the reading gods have blessed me of late.
We watched The Birds  last night on TCM. I simply love Alfred Hitchcock movies. We both agreed that this was a movie that could have been a tacky mess if the special effects/birds hadn't looked real. But it isn't. It's amazingly powerful, even after seeing it many times.
I'm going to try to get through this weekend in a peaceful manner. That means I'm avoiding, as well as I can, unsettling news. Two day without undue stress isn't too much to ask is it?
See if you can give yourself that gift as well.
Happy Saturday.