My husband likes to cook.
Thank goodness, sez I, because I don't. (I love to bake, but that's another story.)
I'm a vegetarian, as you know, and Don is an almost-vegetarian. Lately, however, he's been creating vegan meals that, I have to say, are delicious. Lip-smacking good.
So, the other day, I stopped at Trader Joe's on the way home from the Apple Store. Knowing Don likes fruit on his cereal, I bought some blueberries. But he came up with a better idea.
Vegan Blueberry Pancakes.
Oh my. I am unable to find the words to tell you how yummy these were! Best pancakes ever. Moist, fluffy, wonderful.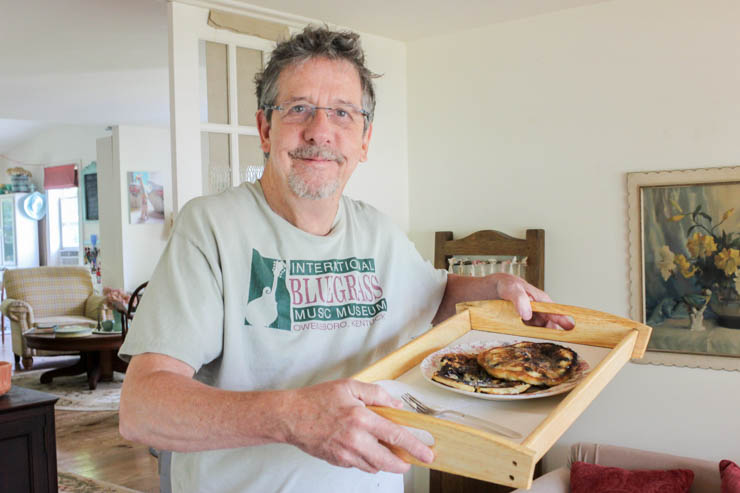 Here he is bringing them to me on a tray. What a guy!
And here they are: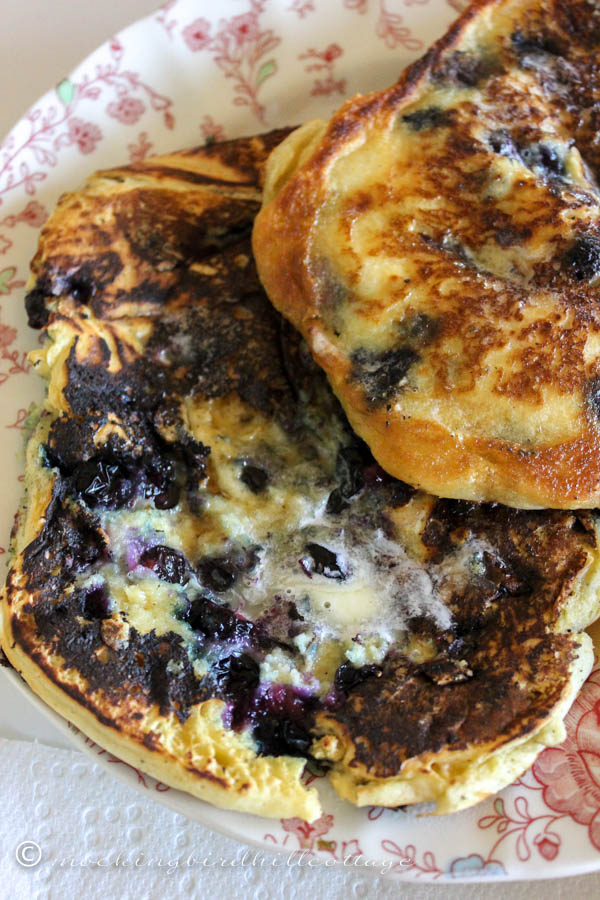 Melt in your mouth good.
Don put the recipe together after reading several suggestions online. It's pretty basic. He ended up doubling the amounts because we like big pancakes.
Uncle Don's Vegan Blueberry Pancakes
1 cup of flour
1 tablespoon sugar
2 tablespoons baking powder
1/8 teaspoon salt
1 cup soy milk
2 tablespoons vegetable oil
lots of blueberries
Mix it all together, make sure your skillet is hot before you add the batter, and wait for those bubbles before you flip the pancake.
We use Earth Balance Natural Buttery Spread instead of butter. It's vegan.
If you're making a batch for more than one person, I recommend doubling the recipe.
And he came up with a great dinner idea, too!
Both Meredith and I married guys that love to cook. We're smart that way.
Happy Sunday.