Yesterday it snowed all day long, but there was only an inch or less accumulation – just lovely snowflakes gently falling. And the light! It was amazing.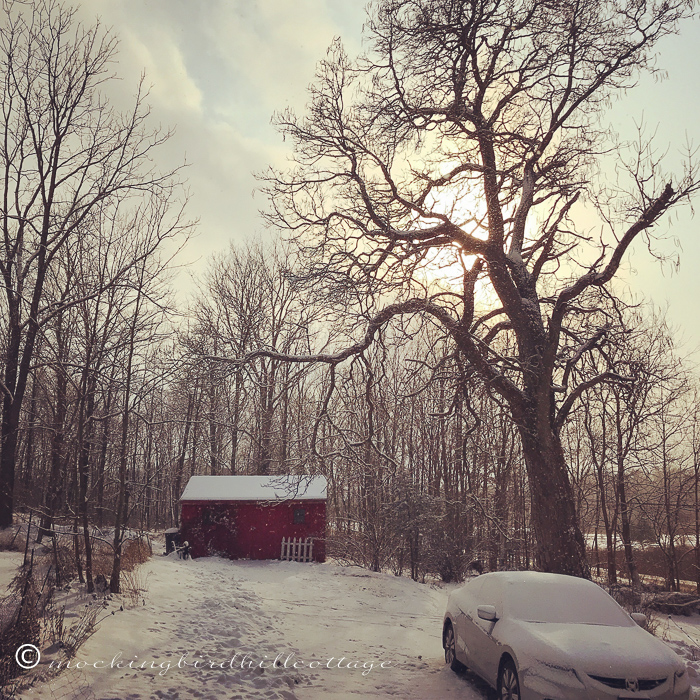 Including the sunset: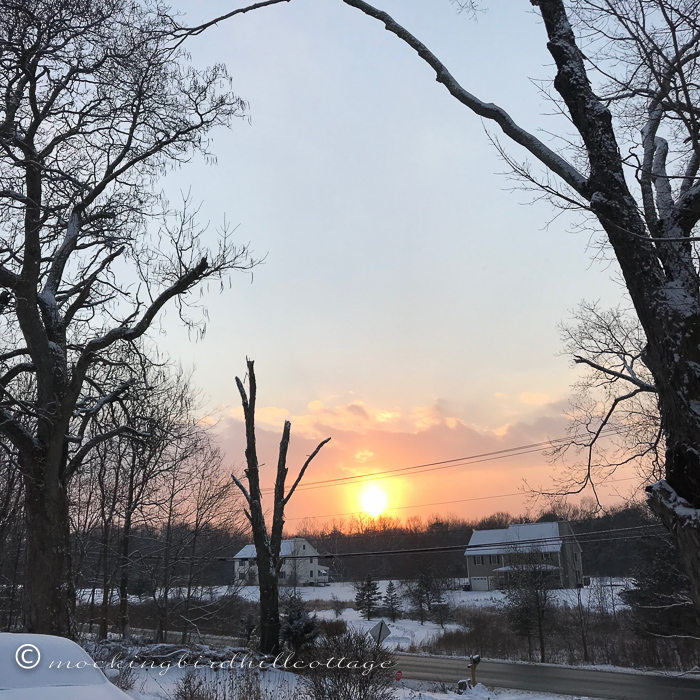 I amused myself by baking, which seems to be my activity of choice on snowy days.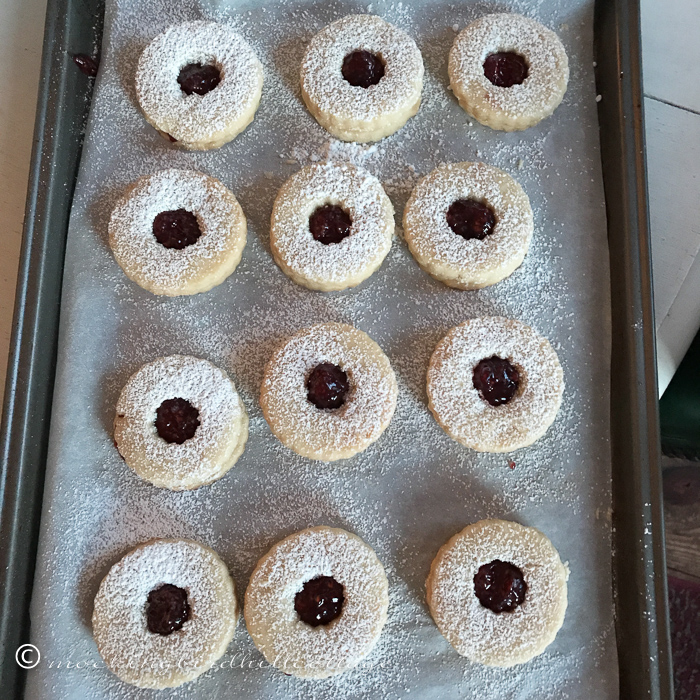 Don has started to call me his Linzer Tart. He's darned cute, that guy.
We're on the cusp of a new year. I wrote about my reflections on 2017 earlier this week; you can read them here. It will be a low-key day here at the cottage. We never do very much on New Year's Eve – in fact, I can guarantee we'll be in bed by 10:30 or 11:00.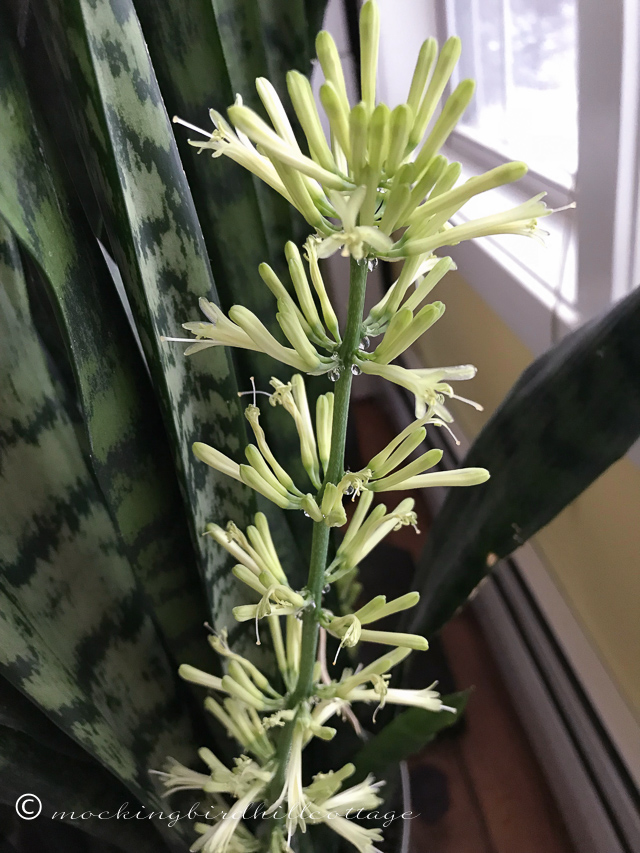 The giant sansevieria is blooming – if I lean in, I can smell the lovely scent of these blossoms.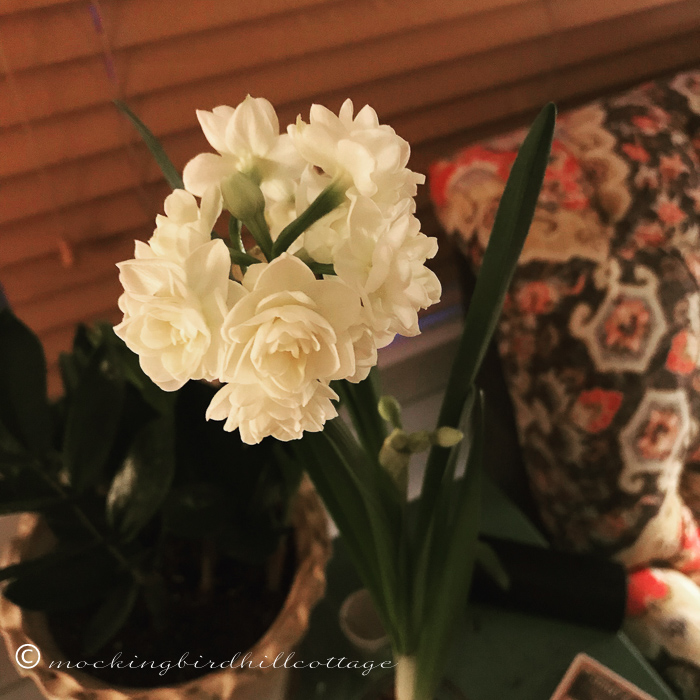 Speaking of heavenly scent, I'm immersed in it as I write this.
Rest in Peace to Sue Grafton, author of the Kinsey Millhone series. I've read every one of them, starting with A is for Alibi  back in the early eighties. I read Y is for Yesterday  when I was last working in Hartford. She never got to Z. But, oh how much delight she gave us over the years with a truly strong female protagonist.
Dear readers, have a lovely New Year's Eve, whatever your plans. Be safe.