This time of year I am in full-on Nesting Mode. I look around our cottage and thank my lucky stars that we have a roof over our head and a charming one, at that. So I've been taking some pictures of the cottage. First up?
The den.
This room – where I write, blog, read, and where Don and I watch the tube – is full of things that are well worn, used and vintage. The only item that was new when we purchased it is the sofa. It's now nineteen years old and on its second slip cover. Oh, and the rug, which is now 14 years old and has attained 'well worn' status courtesy of the dogs that have shared our life.
The den is smallish, sunken and until very recently, was not my favorite room here at the cottage. Then, after almost 10 years of dreaming of built-in bookshelves, we took the bull by the horns and stained some wood, added some standards and brackets, and now? I don't know why, but those darned shelves have made all the difference in the world in my perception of the space.
I really love it here now.
It's full of stuff. Every bit of space is in use. But that's the way life is here at the cottage, where livable space equals about 1000 square feet and the owners have a lot of things that they love.
Some scenes from the den (as is, nothing styled):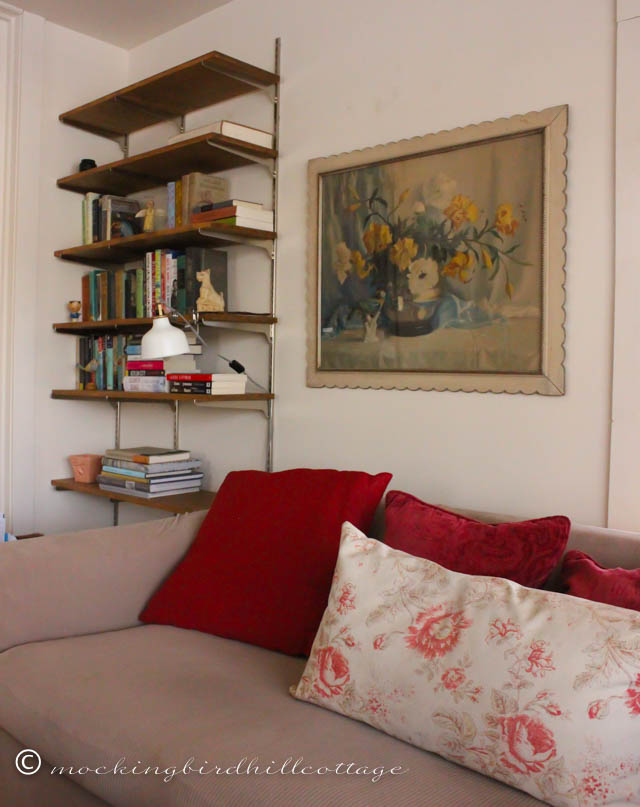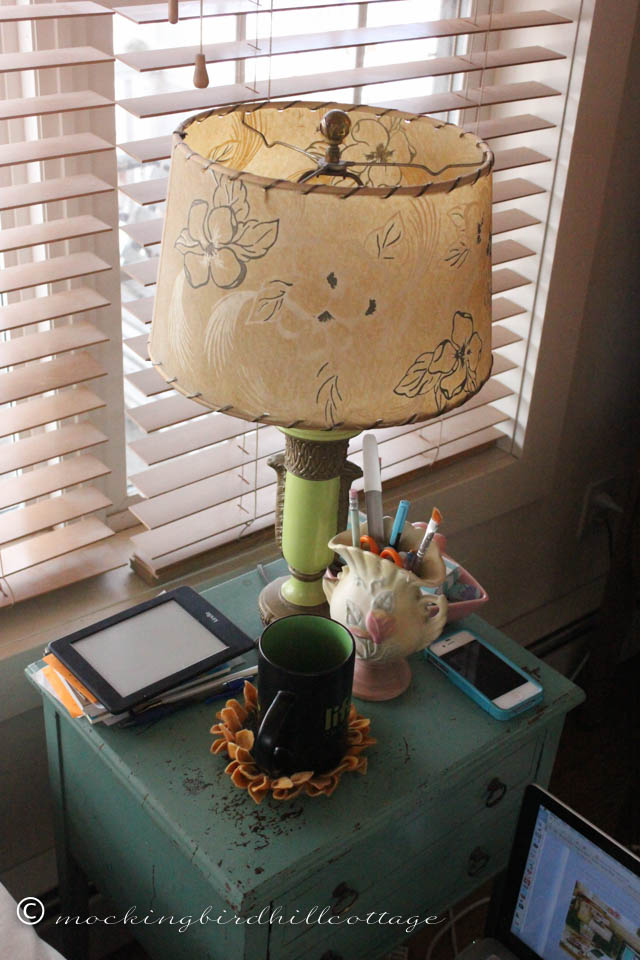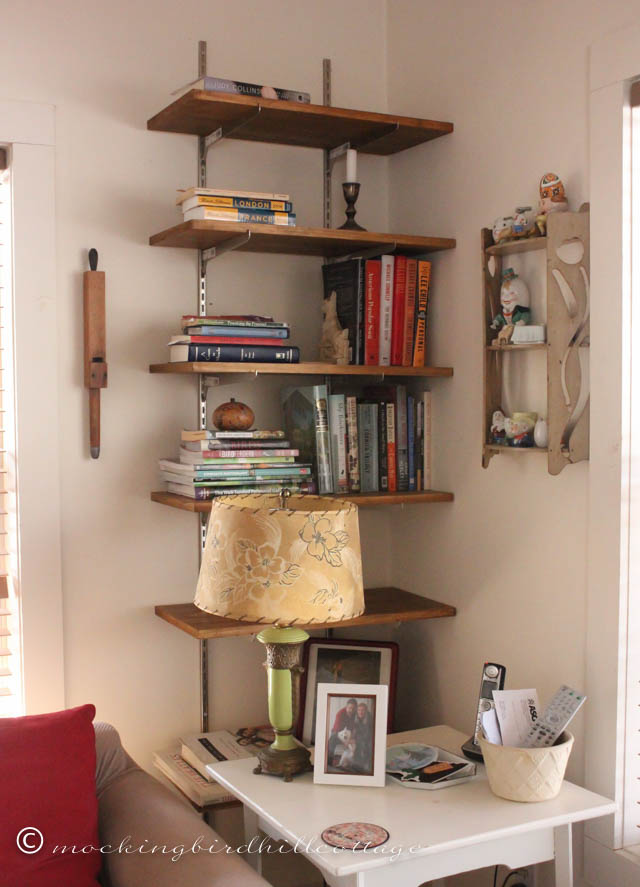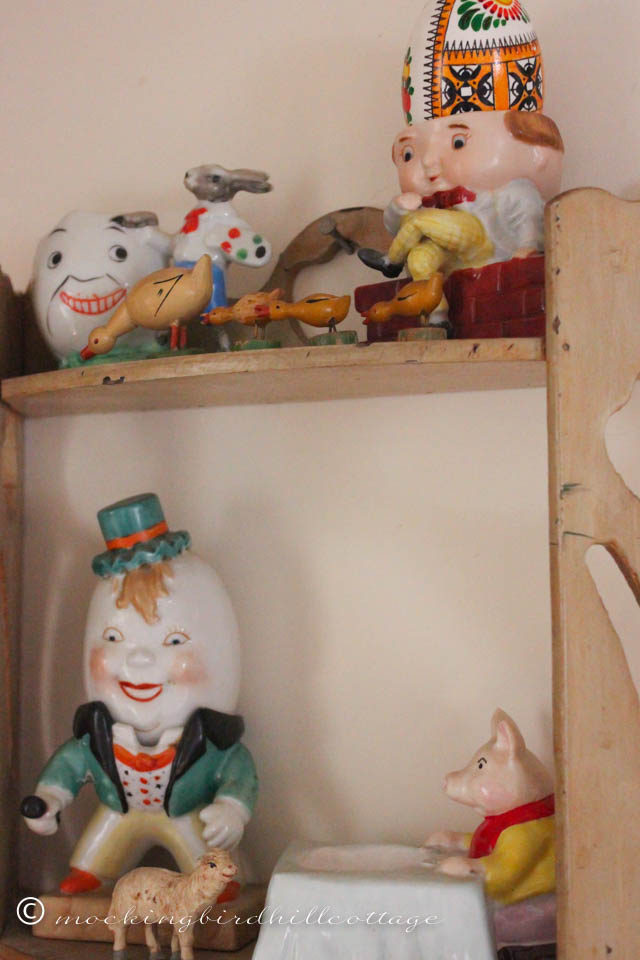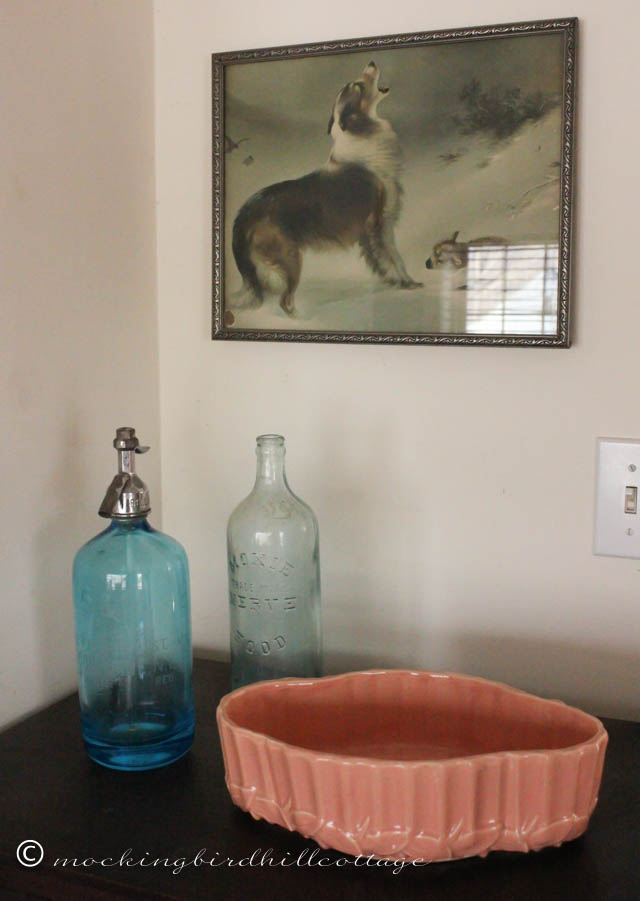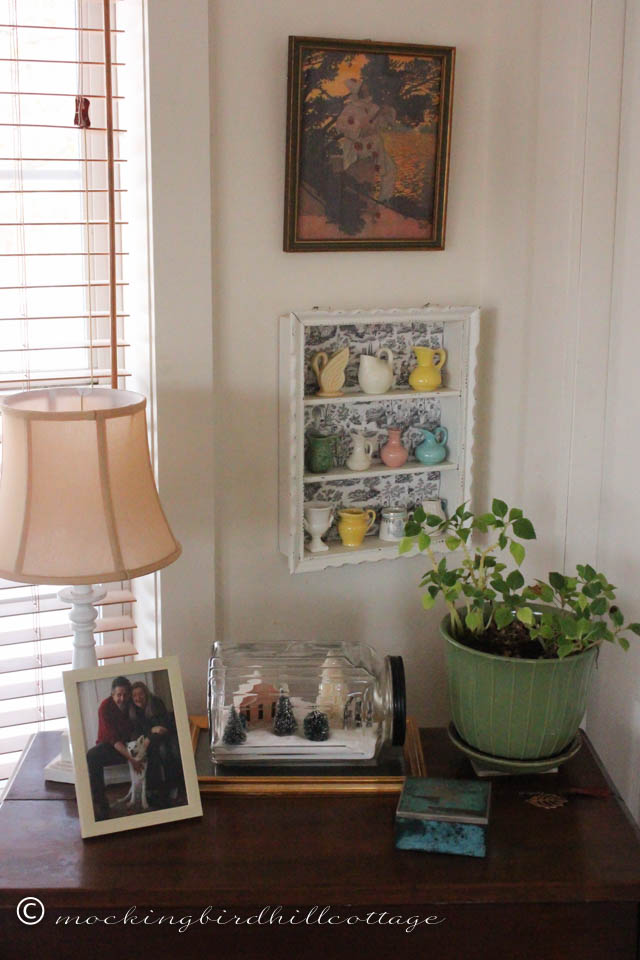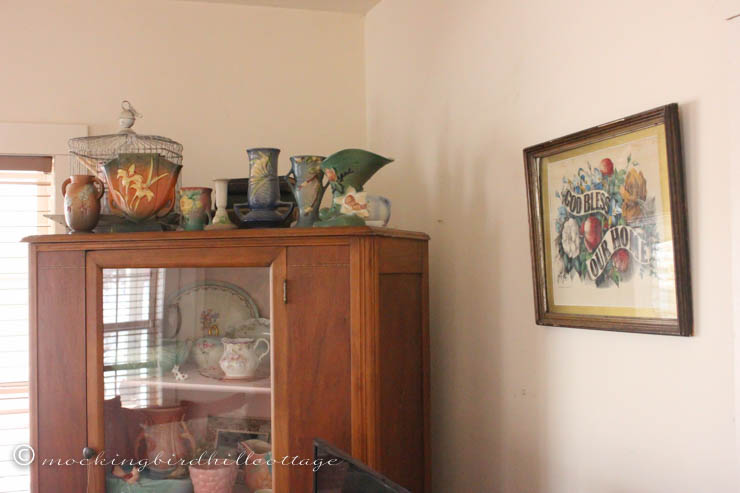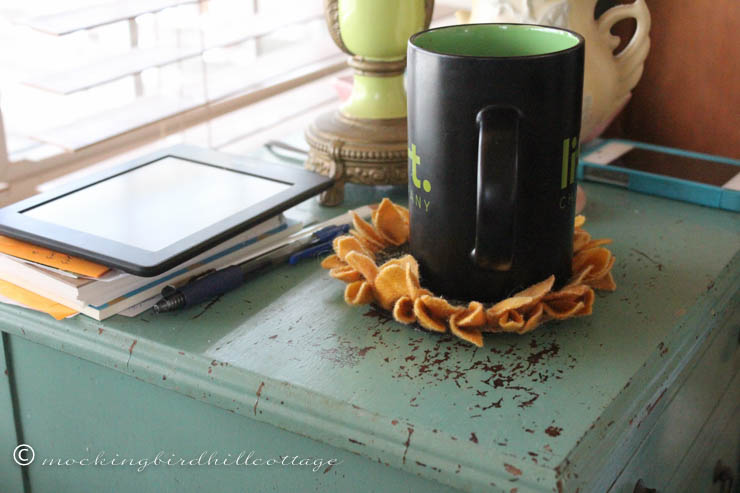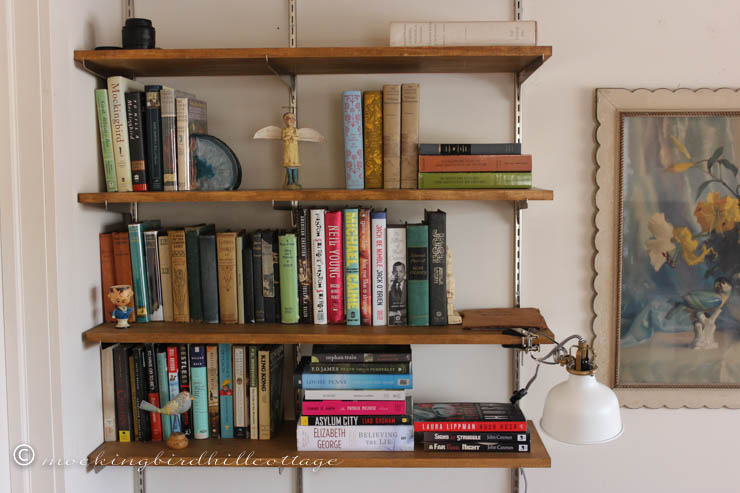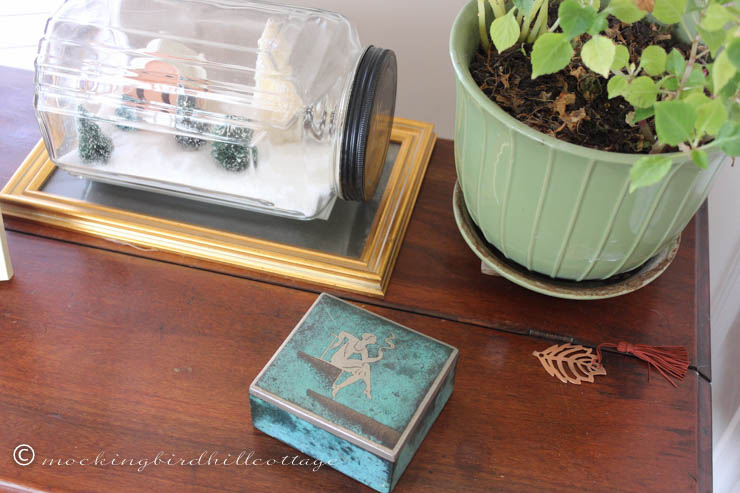 Everything has a story of course, because that's how we roll around here.
A flower print in a beautiful scalloped wood frame found for $15 at auction.
A pair of vintage lamps found in a favorite antique shop last year. We fell in love with them.
A blue/green table found at auction for $10.
Collections: egg cups, McCoy pottery, china, Roseville pottery, mini pottery, and books.
Well loved art hanging on the walls: an original Maxfield Parrish print, an original Currier & Ives 'God Bless Our Home' print (found at auction), the beautiful Lost Lamb print in its equally beautiful vintage frame.
A spinet desk made out of cherry, a lovely china cabinet (one of the first things I purchased when I moved to San Diego), an antique music cabinet, a $5 television/media cabinet (found at auction) and a $10 coffee table.
My blogging chair, found in San Diego. It's vintage and needs to be reupholstered but, in the meantime, is sporting an IKEA slipcover.
The beautiful cigarette box I found in Edinburgh over 20 years ago – one of my very favorite things.
You can see that we don't spend a lot of money on things. We're always  on a budget. Since we're also naturally drawn to used, worn, and vintage, it all seems to work out rather nicely!
It's not perfect. But perfect is boring.
I believe in letting a room evolve over time. It's taken us almost ten years to find what works in this space. But now, it's my favorite retreat.
More 'Scenes From' this week.
Happy Sunday.