Seen in the city. Aren't these tiles charming? I loved it so much I had to stop and take a picture!
We got back to our neck of the woods around 12:30 yesterday – after picking up adorable Sam from boarding. Many face licks later, we arrived at the cottage with its muddy, muddy, muddy driveway.
I unpacked, watered plants and collapsed on the sofa. I hadn't had enough sleep the night before, so I was drooping. When I learned that the Ladies Figure Skating Finals were not last night but tonight, I was so relieved. That meant I could take a bath and go to bed early, which I did. I slept well and feel much more rested today.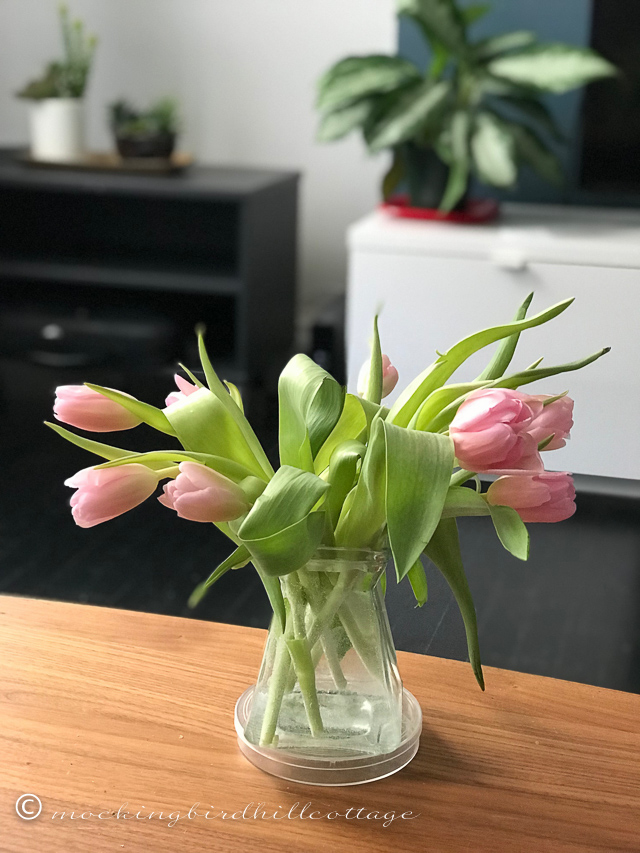 I stopped at Trader Joe's in NYC to buy some flowers. These tulips were for the apartment. Aren't they lovely?
And these were for the cottage: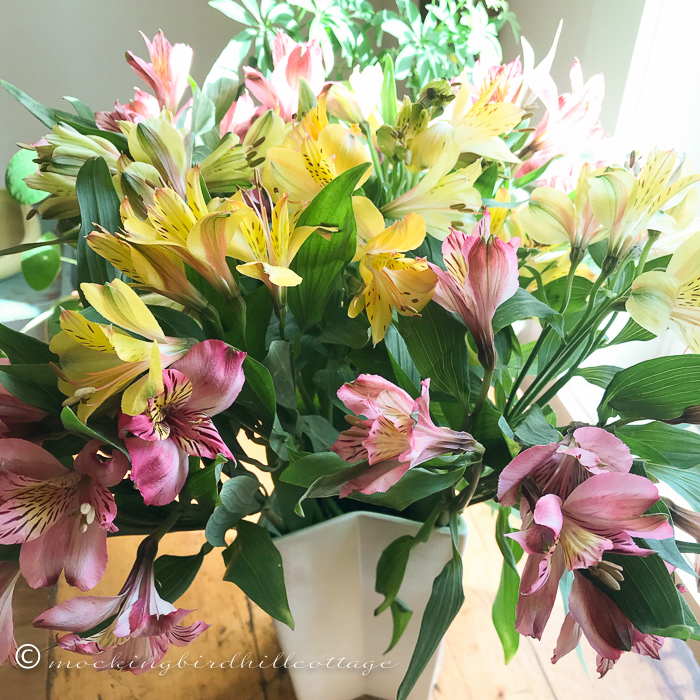 I'm suffering from spring fever.
So. It reached 72 degrees yesterday. Today, the high will be 40. Hello. A drop of 32 degrees! And it's going to rain, then snow, then rain again tomorrow, so yours truly is going to buy some groceries this morning and settle in for the next 36 hours.
So unseasonably warm here, unseasonably cold in California, and too much rain and flooding in the Midwest. But it's a hoax, right?
I opened all the windows when I got home yesterday and wouldn't you know it? I immediately had bugs – even though I have screens. While we were out in front of the apartment waiting for Doug to pick me up, a bee kept buzzing Don. A bee. In February.
By the way, as we stood there, a lady came up to Don and asked if he had been in the show she saw the night before. Yes, he said. She loved it and said that he was her son's favorite. She picked a good day to see the show as Jimmy came out during the curtain call and sang Margaritaville.
Happy Thursday.