A late start today. I was, along with millions, up late watching the Women's Figure Skating and, unfortunately, woke up way too early this morning. BUT, I made myself get back in bed and I slept until 8:30! Hallelujah!
Then, as I was about to make my second cup of coffee and write this post, Don called via FaceTime. Another delay.
What a 24 hours! 71 degrees on Wednesday. Rain and sleet and snow on Thursday. It's insane. Very, very strange winter weather this year. I call it The Winter of Extremes – and it's been completely unpredictable.
And may I just say that despite the fact that February is the shortest month of the year, it seems to be moving at a snail's pace? I keep expecting it to be the end of February and then I look at the calendar and see that it's the 22nd or the 23rd. I'm ready for March, thank you very much.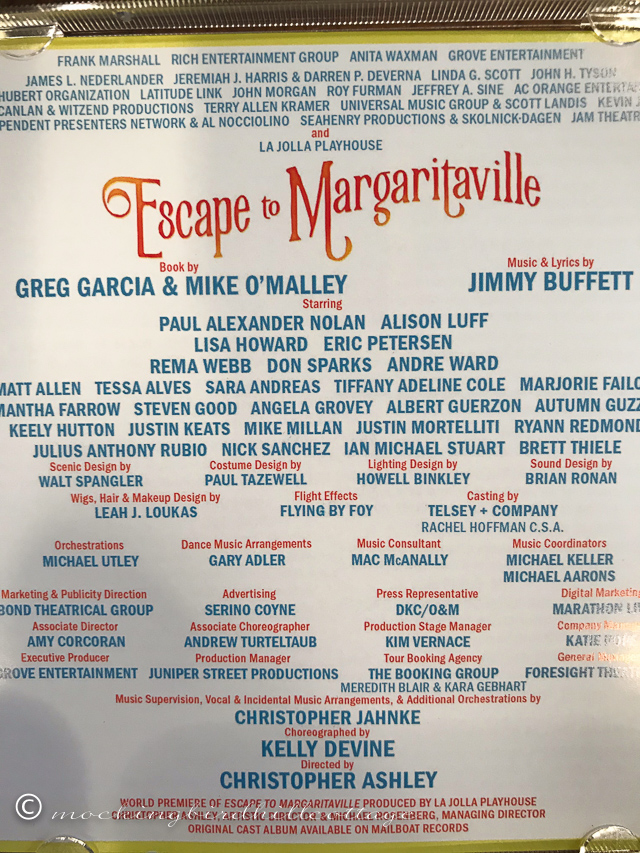 Just thought I'd show you Don's name on the CD for Escape to Margaritaville.
I'm chuffed.
I wrote yesterday about Don being recognized on the street and how fun it was. The reality is that's it's not a new thing for us. He is always being recognized for something or other, especially the amount of television work he's done throughout his career. Some people still stop him and say they remember him on Three's Company, and that was a long time ago. I've grown used to it, though it's always a pleasure to see it happen. He was stopped on the streets of New Orleans many times. Of course, he's rather distinctive these days with the grayish hair and beard and his over 6′ 4″ height.
But it was fun to see it happen for the first time in NYC for this Broadway show, right in front of his apartment building.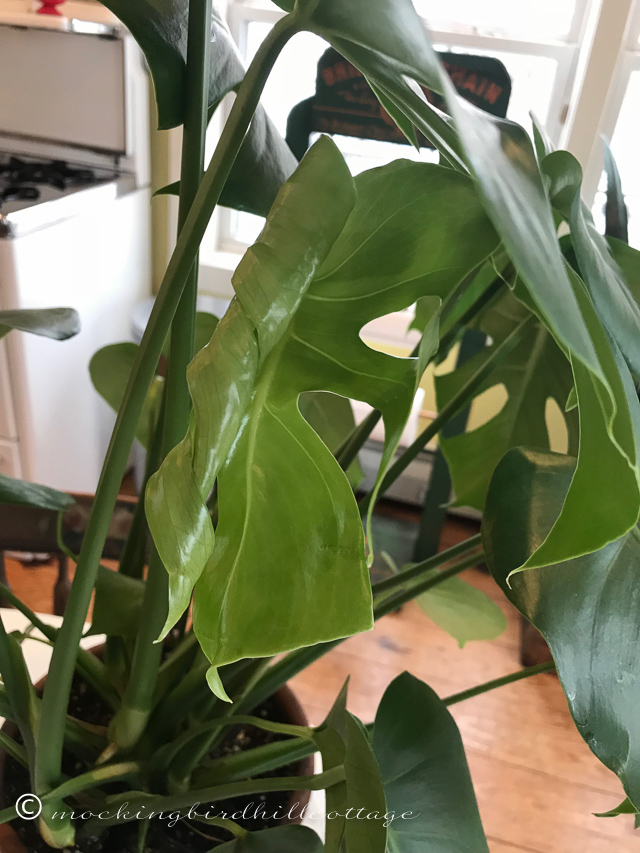 My monstera is getting a new leaf. They emerge in a tightly curled sort of appendage and then they slowly unfurl. Watching it happen is like having a front row seat for a nature documentary.
I don't have much on the docket for today, I'm just going to hang out at the cottage and endeavor to resist sweets. I'm on a diet.
Happy Friday.