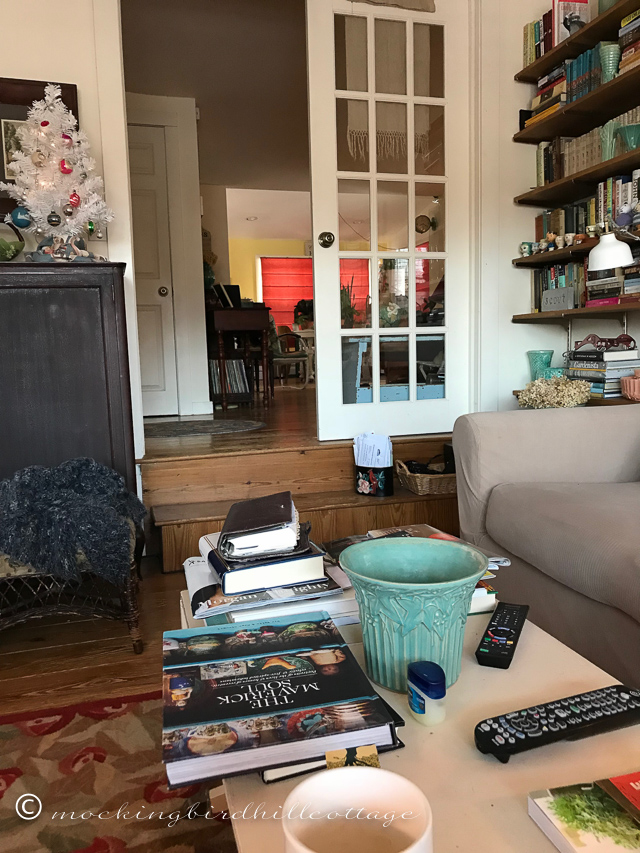 A slow morning. I'm feeling a bit 'foggy' and I think I need another cup of coffee STAT.
We had dinner with Rick and Doug last night and will spend some time with them on Christmas day. Our social life is stepping up as several mutual friends are coming to visit them in the next few weeks, so we'll get to see them as well. I'm a girl who loves her solitude, but I also love seeing old friends, and Rick – being much more social than I – will force me in the best possible way to come out of my cave.
I didn't run errands yesterday as I realized I would just go nuts with the weekend shoppers everywhere. I'll do that tomorrow when they're all back at work and at school.
The production company of Escape to Margaritaville  found a great apartment for Don. It's just a few blocks away from the theater and it has a separate bedroom and a good amount of space. It will be such fun to have a little NYC pied-à-terre for the run of the show – however long that might be.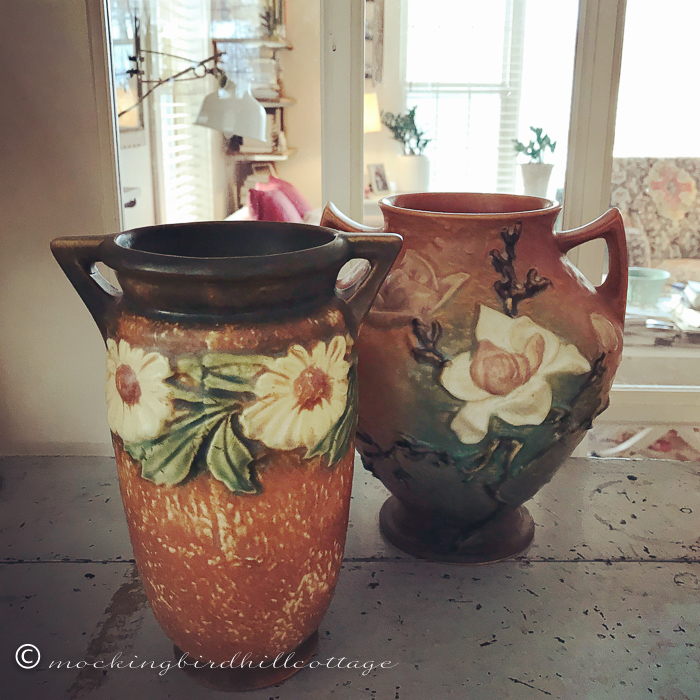 I moved these two pieces of Roseville over to this bench because they were in the path of the Christmas decorations. I sort of like them there. They may stay.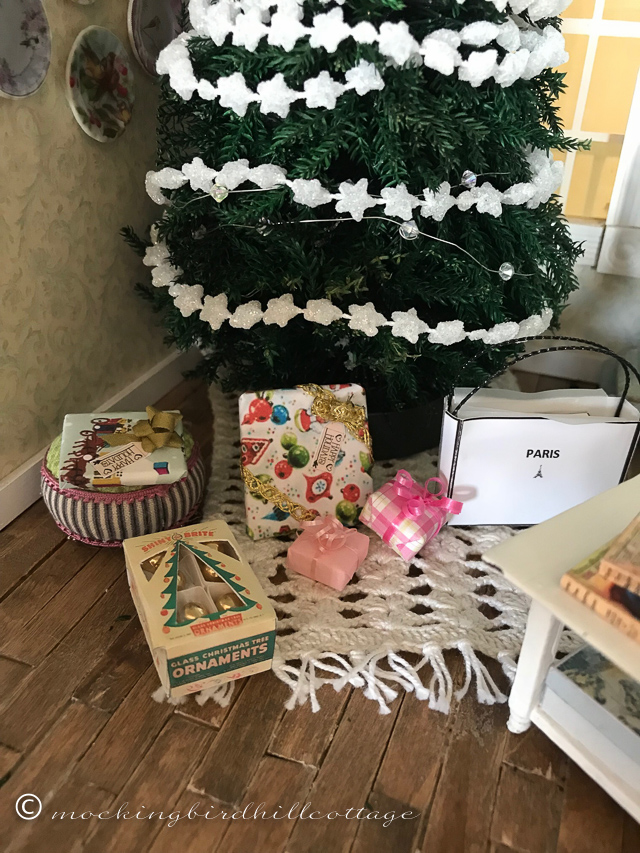 A closeup of the gifts under the tree in Caroline's house. I wonder what is in that Paris bag? Hmmm.
It will be a lazy day today; reading, doing some laundry, that kind of thing. Oh, we watched Singing in the Rain  last night. I never tire of that perfect movie musical. Brilliant.
Happy Sunday.