I don't think I'm going to get around to painting that wall in the kitchen this week. Don's one-day-earlier arrival is throwing a spanner in the works, plus, to be honest, I don't want the hassle of moving everything around and besides, I can start in on all of this in January when he's back in the city for Margaritaville. (That was a long run-on sentence!)
Speaking of Margaritaville, my cousin and her husband were in the audience last night. They drove down to Chicago from their home in Northern Michigan to see it. Hopefully, though I haven't spoken to him yet, Don met up with them at the Stage Door after the show. Actually, Don and I haven't 'spoken' very much at all as he's babying his voice this week. We speak in texts. Thank goodness for technology. When I had vocal problems as an actress, I didn't have that option.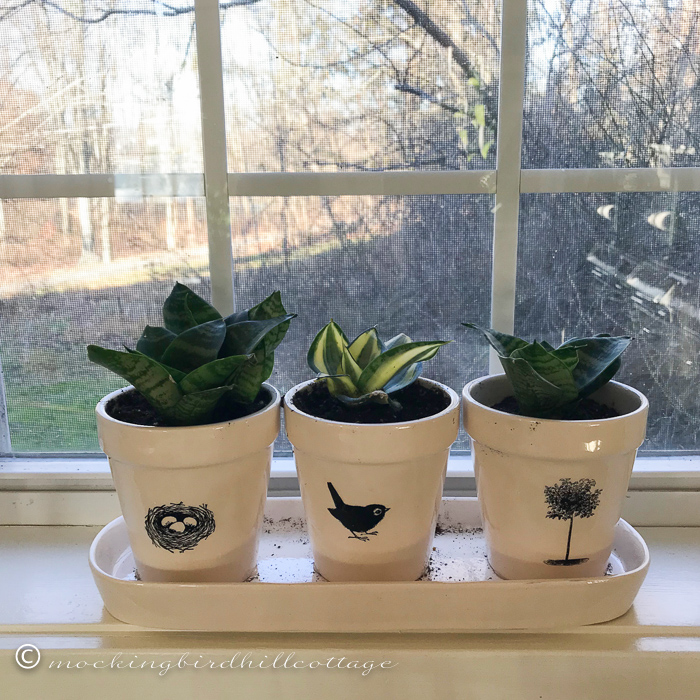 Forgot to show you these Rae Dunn pots that I picked up a few months back. I wasn't sure what to put in them until I saw little sansevierias at Terrain (they're marketed for terrariums) that I thought would do nicely. I need to do a little more excess soil removal!
Sunny pictures from the kitchen and living room: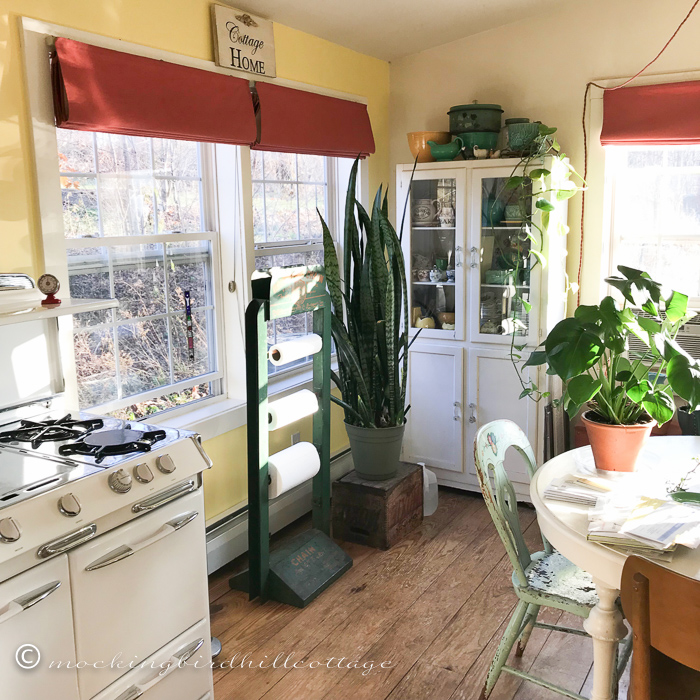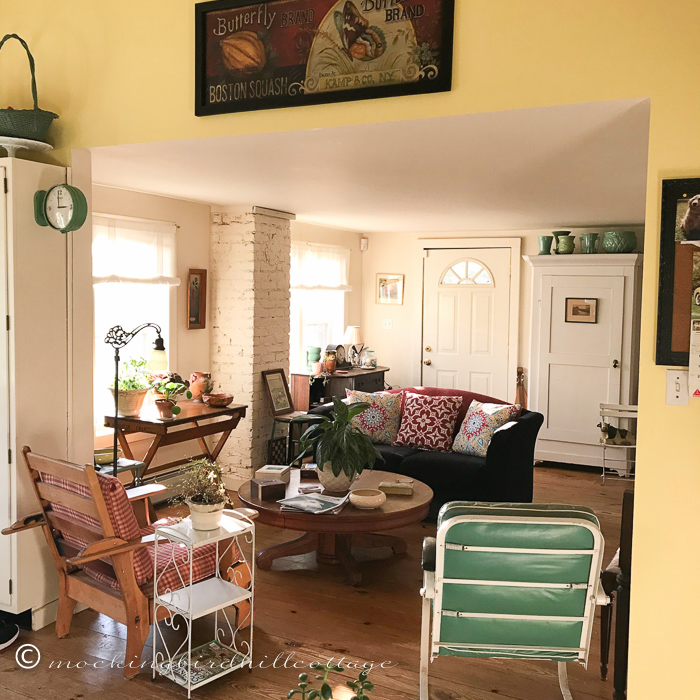 I like color. I like sunny, bright, and welcoming rooms.
I like my house.
Though we could use a lot more storage and a mudroom (still dreaming about that possibility) the truth is, we're fine. (Oh yes, and a garage!) If we never get those things we'll be okay. We've been okay for the 12 years we've lived here, so all indications are that we can handle it indefinitely. That doesn't stop me from dreaming, however.
I won't even go into yesterday's news. I had to talk myself down last night in order to fall asleep.
Happy Thursday.