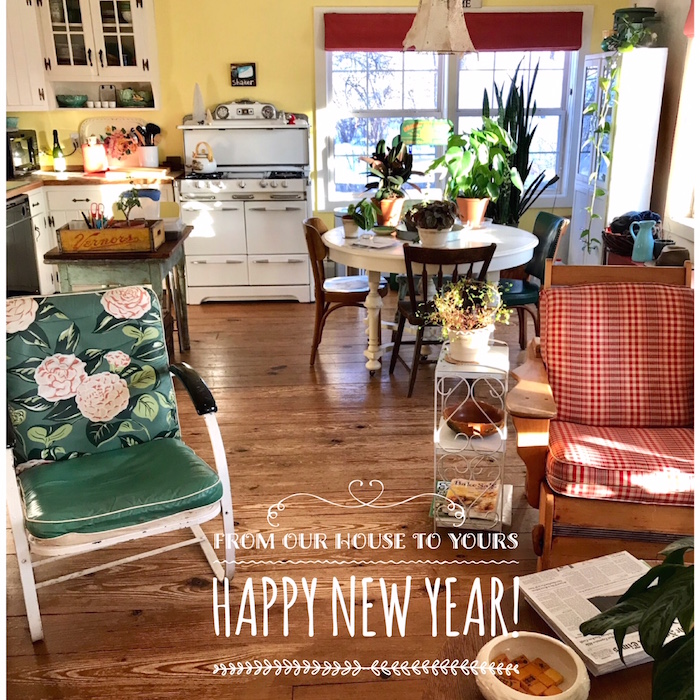 I posted this on Instagram yesterday – resizing it for the blog is always a bit problematic. But there you go. Our wish to you and yours on this first day of January.
It's unbelievably cold here – I'm still ensconced in flannel pjs, Don's hooded sweatshirt, and a throw wrapped around my legs. Goodness! And it will continue all week long.
Ice Station Zebra, here at the cottage.
We watched All the President's Men  last night. I never get tired of it, but this time I was amazed by how many lines of dialogue (especially from Deep Throat) could be inserted in the Mueller investigation, including "Follow the money." and "Forget the myths the media's created about the White House. The truth is, these are not very bright guys and things got out of hand."
Oh, and here's another one. "They bugged offices, they followed people, planted false press leaks, passed fake letters…they investigated Democratic private lives, they planted spies, they stole documents…"
After all is said and done, Watergate will look like a cakewalk compared to this.
Have a wonderful first day of 2018.
Hey, at least it's sunny out there!
Happy Monday.