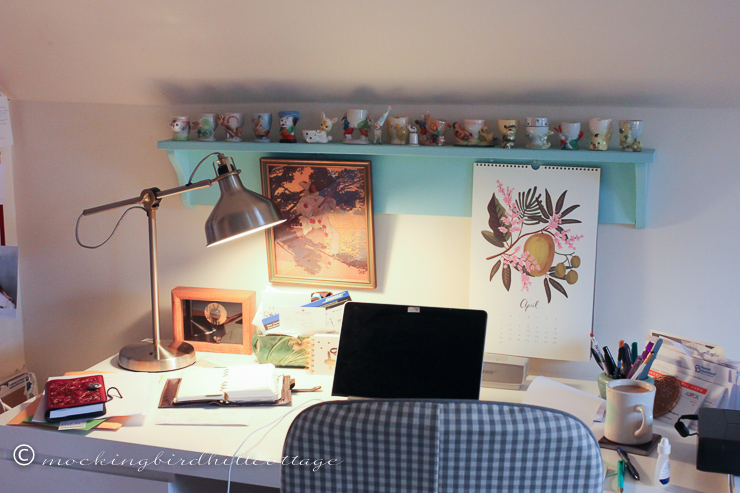 • I took a photo of my view this morning and realized I hadn't turned the calendar to April. So I started over. My usual cluttery desk; eye drops, filofax, coffee cup, pens notes to myself all over the place.
• Yesterday was sunny and in the upper fifties. That may not seem very warm to some of you, understandably, but to me? Oh joy! I actually felt the warmth of the sun on my back. I didn't do much, but I did start to clean up the porch. And I took the two white chairs (which had been stored on the porch) back to their home on the Funky Patio. Today promises to be at least partly sunny and a bit warmer than yesterday. I have some errands to run and I aim to stop and feed the horses for Don. He really misses them. I think I'll send Don some pictures.
• The honey bees are back. They seemed a little wary of me – maybe they were surprised by a human! They weren't there last week, so they've just reestablished their home in the catalpa. I spoke to them and told them they had nothing to fear from us. Hopefully, they'll behave. All that being said, I am very happy when I see bees of any kind. We need them.
• The Manchurian Candidate was on TCM last night. It has always been a chilling and brilliant movie, but at this time in our country it's more powerful than ever.
Quote from one of the characters: "I despise John Iselin and everything that Iselinism has come to stand for. I think if John Iselin were a paid Soviet agent, he could not do more to harm this country than he's doing now."
Hmmmm. "paid Soviet agent…" This has always been one of my favorite movies, but last night's viewing was the first time I'd watched it since that man came to power and I was riveted.
• Egg cups that live in the den: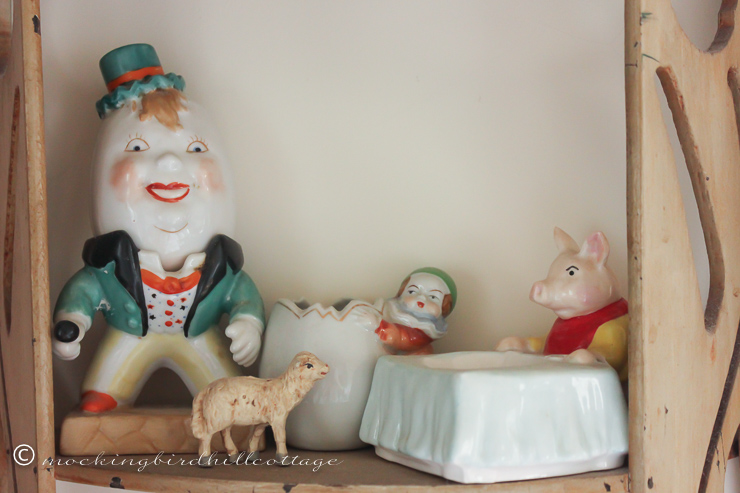 Egg cups and a little lamb.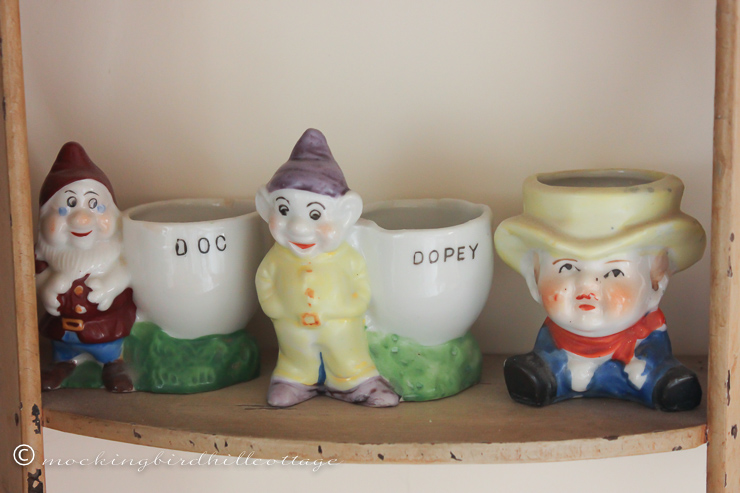 They're awfully charming.
Happy Monday.