Don is safely in New Orleans after flying down in a posh private plane, with food and snacks and a chance to sit in the cockpit and places to put his feet up and lots of talk and laughter with some of his castmates and the director and choreographer. It's a tough life.
Today they start teching the show but not before he gets out for that beignet and some coffee.
I ended up feeling rather ambitious yesterday, so I listened to some of my favorite music and cleaned up the office. I had done nothing to organize the desk for a few months, resulting in stacks of paperwork, stuff I brought back from Hartford, mail, etc. The same, if not worse, was the case with Don's desk. This is what happens in our house when we spend a chunk of time away from home.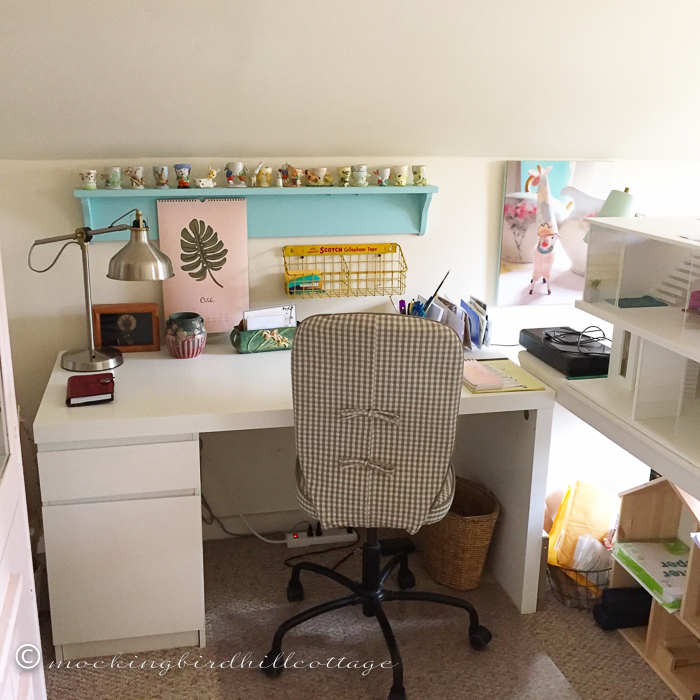 Much better! And very satisfying, I must say.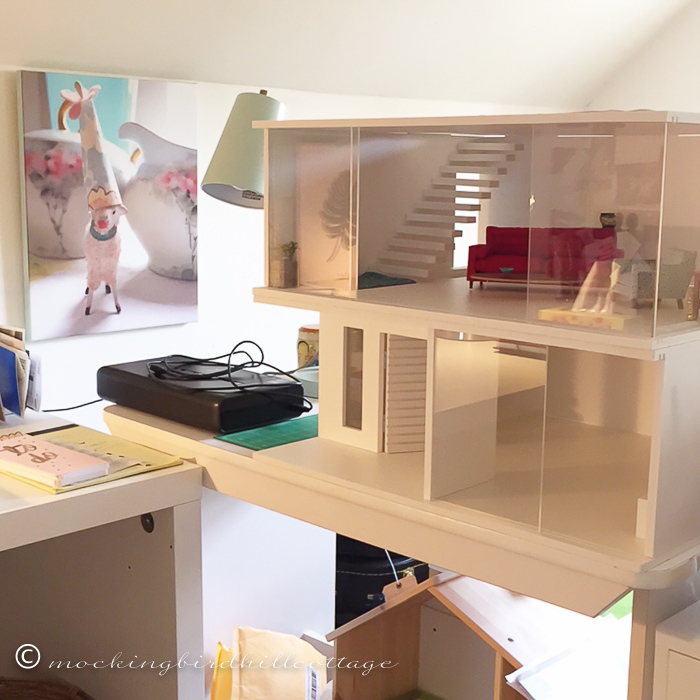 No, I never got around to painting all the furniture for Little Z's dollhouse. Bad Aunt. And now I think he's getting too big for it. It has been transformed into a shelf unit for printer paper, etc.; not on purpose, it's just handy that way.
Very satisfying, indeed! Now, on to Don's desk, where there were piles of things from his time in California, CDs, mail, photos, and a giant sombrero that he found in an antique store in Walnut, IA. I knew he wanted to hang the sombrero on the wall and I was sick of seeing it on top of everything on his desk, so…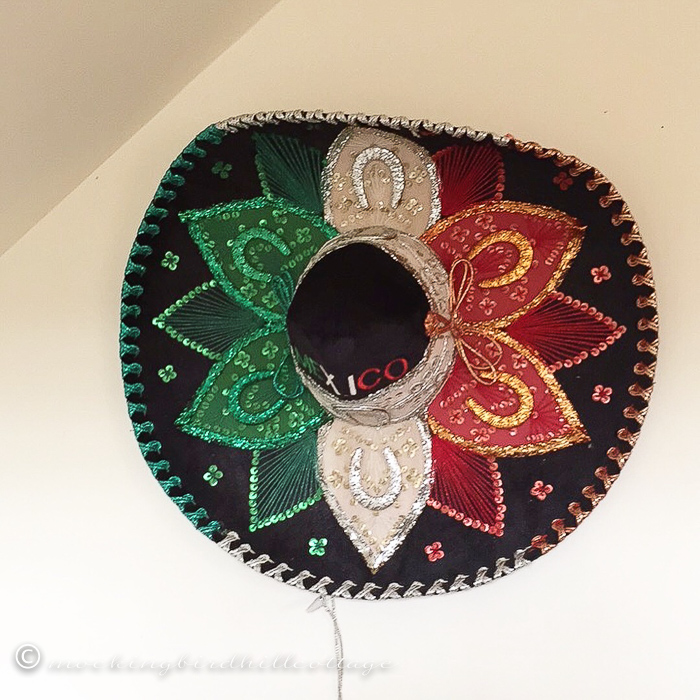 There it is. Don loves Mexican culture. I must say, it's really beautiful. And it's vintage. I texted him a photo of the 'done deed.' Thumbs up.
Believe me, this is much better than it was! There's actually some space on the top of the desk.
The rest is up to him, but since he'll only be home for about a month or so at the end of the year, I don't think it's at the top of his To Do list.
I usually keep my laptop on the desk but, since I got back from Hartford, it's been downstairs in the den next to my blogging chair. So I hadn't really spent too much time up in the office, but that will change when I figure out what I'm going for with the new modern dollhouse.
It's a 'surprise' holiday to yours truly. I do not like there being no mail delivery. No, I don't.
Harrumph!
Happy Thanksgiving to my Canadian readers!
Happy Monday.