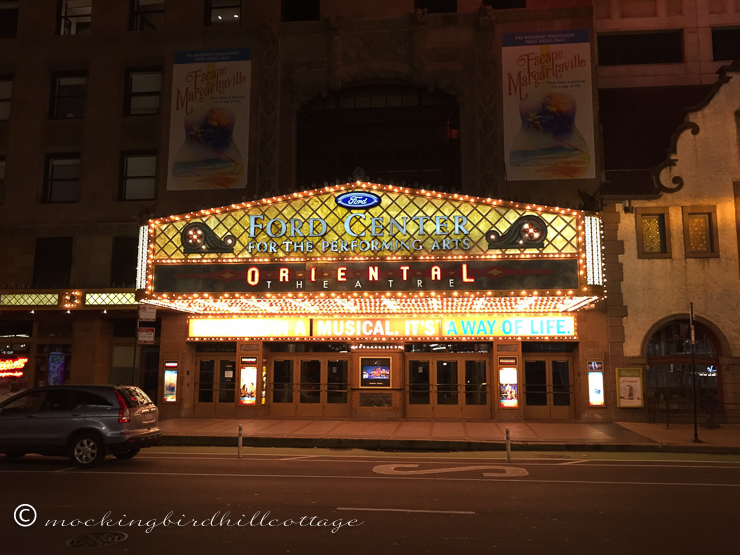 Opening night was spectacular – such an incredible audience! It really is a "Feel Good" musical. And we all need something like that right about now. Lots of press everywhere and Jimmy was in attendance and came out for the curtain call, leading the audience in "I Will Play for Gumbo" and "Margaritaville." There was a party afterwards and we didn't get home until 1 in the morning. Needless to say, I was too hyped to fall asleep in a timely manner, so I'm suffering today.
Good news: no more rehearsals and/or notes until they start up again in NYC in January, so I can finally do some exploring and adventuring with my husband. When we were in New Orleans, he was rehearsing every day. So, this opportunity for time together is welcome.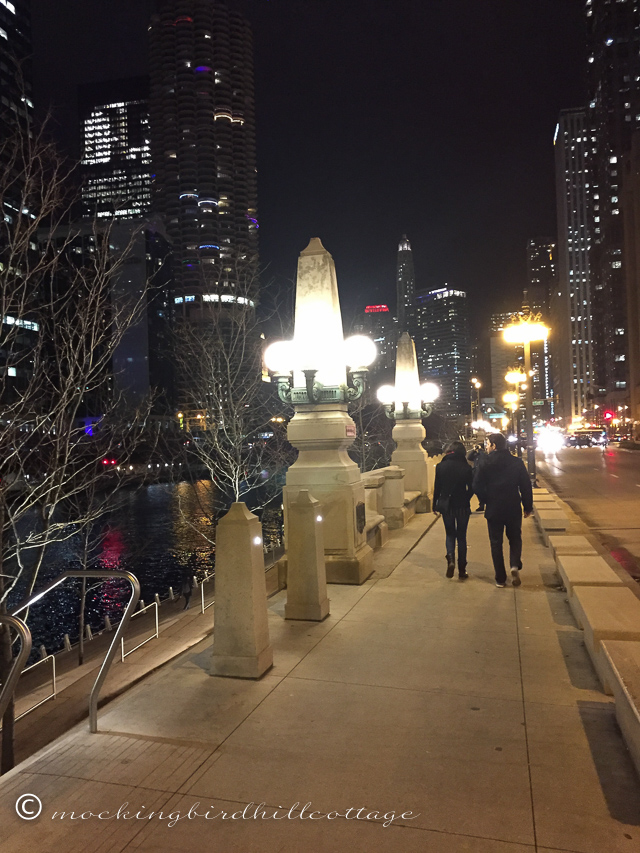 My walk to the theater. Isn't it lovely?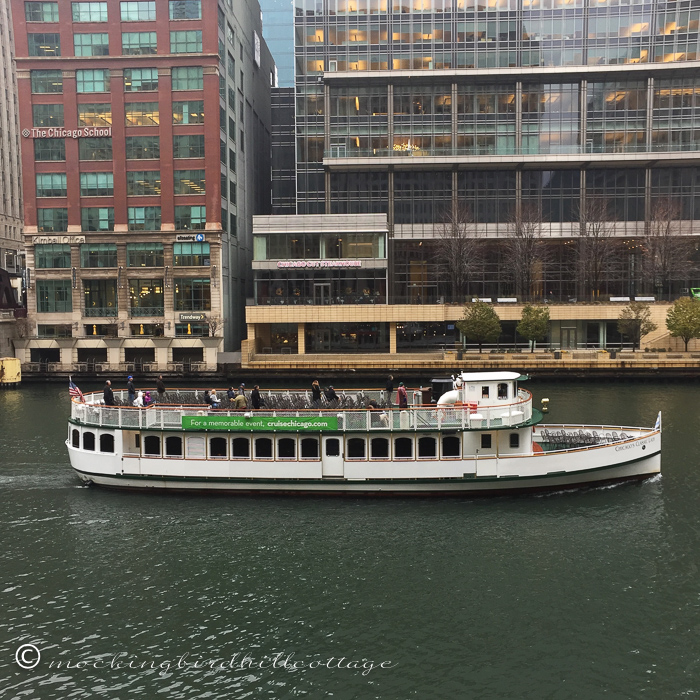 Tourists standing on the top of a tour boat in the rain. Bless their fortitude.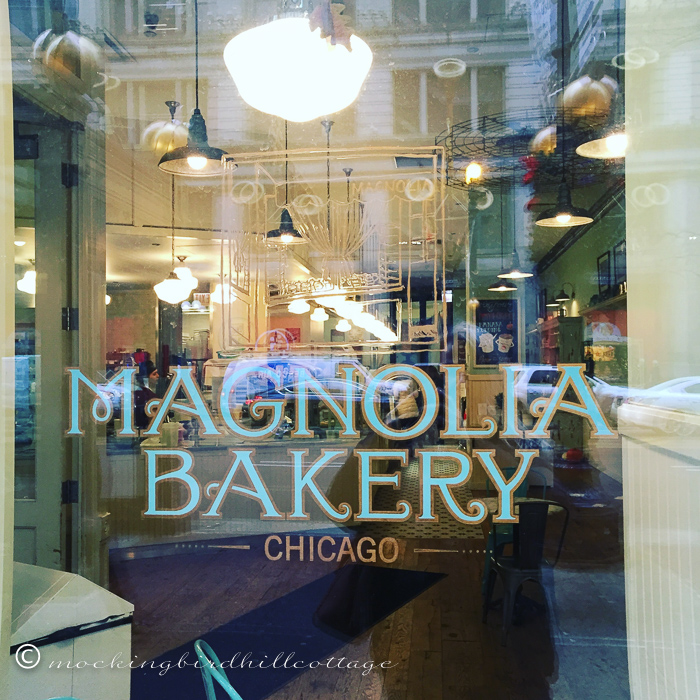 Imagine my delight when I walked around a corner near the theater and found this!
Of course, I bought two cupcakes – one for me and one for Don.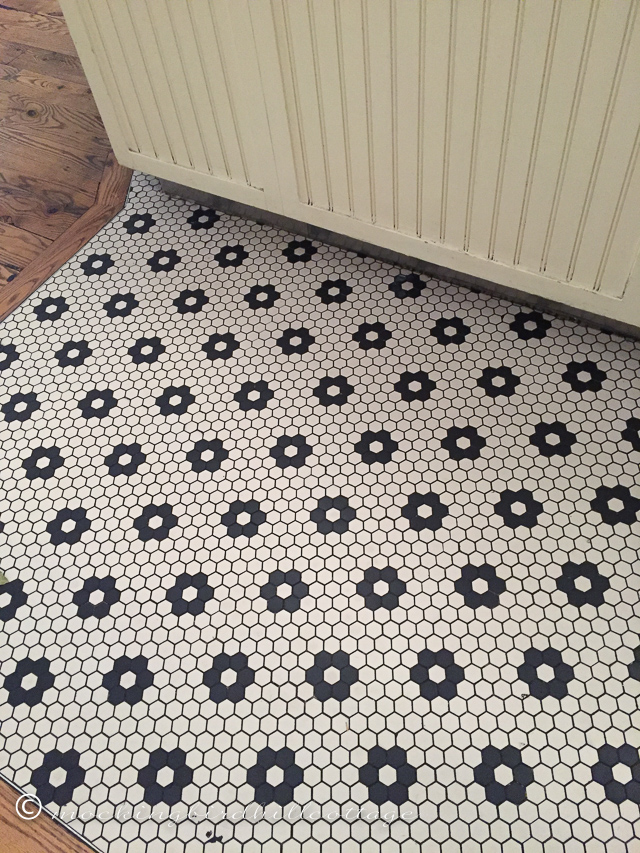 Tile floors near the counter. I love this retro style.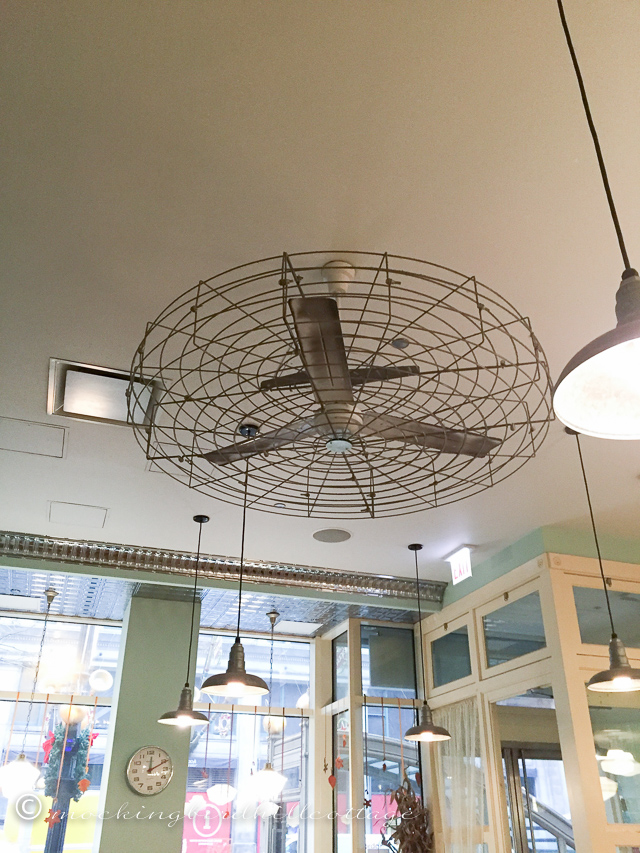 Don't you love this fan? I've never see anything like it.
I had WiFi problems yesterday which have – hopefully – been ironed out. I'm writing this on Thursday but it will be posted on Friday. Thanks so much for your patience.
Happy Friday.