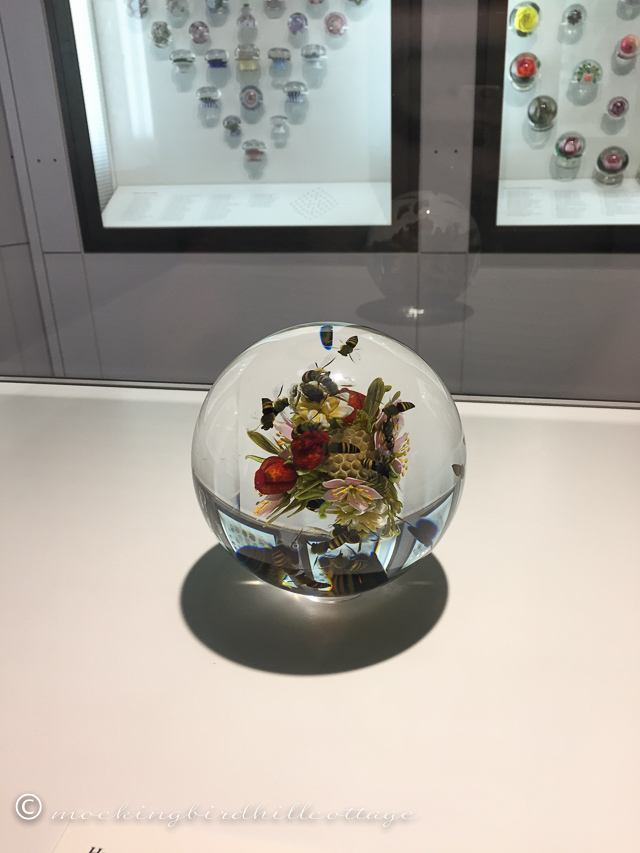 The other day, I stopped by the Art Institute to see the Paperweights and The Thorne Rooms. I used to collect glass paperweights many moons ago and this collection is stunning. Simply stunning.
Always a collector: I started contemplating the potential expansion of my collection.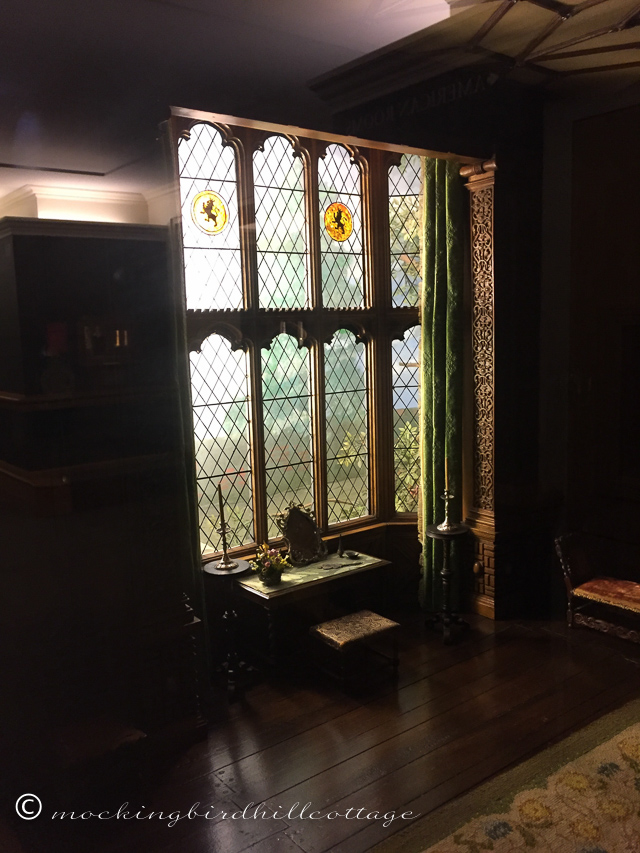 I'm going to share some of the Thorne Rooms with you. The level of detail is astounding. Everything is made by hand.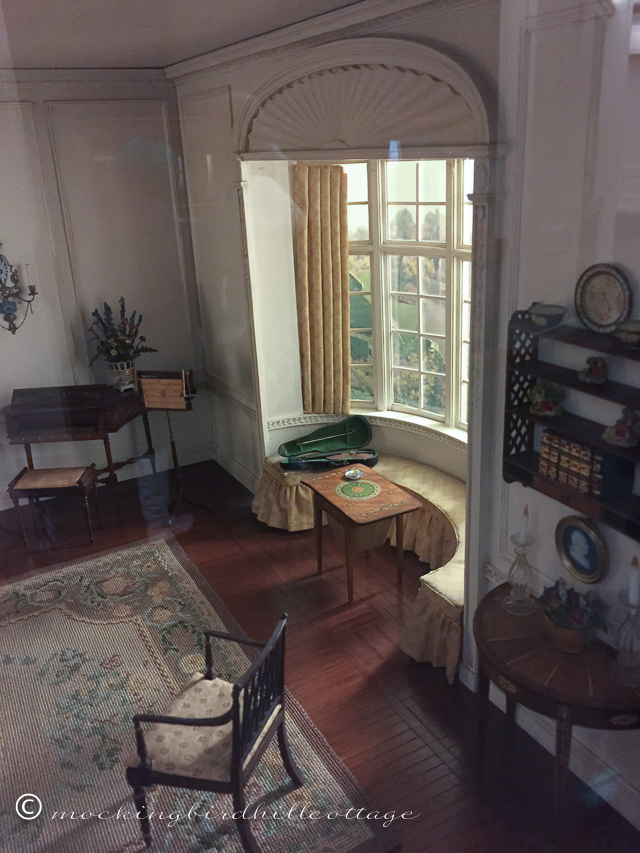 Each room not only has the main room box, but there are always scenes outside windows and through doorways. Extraordinary.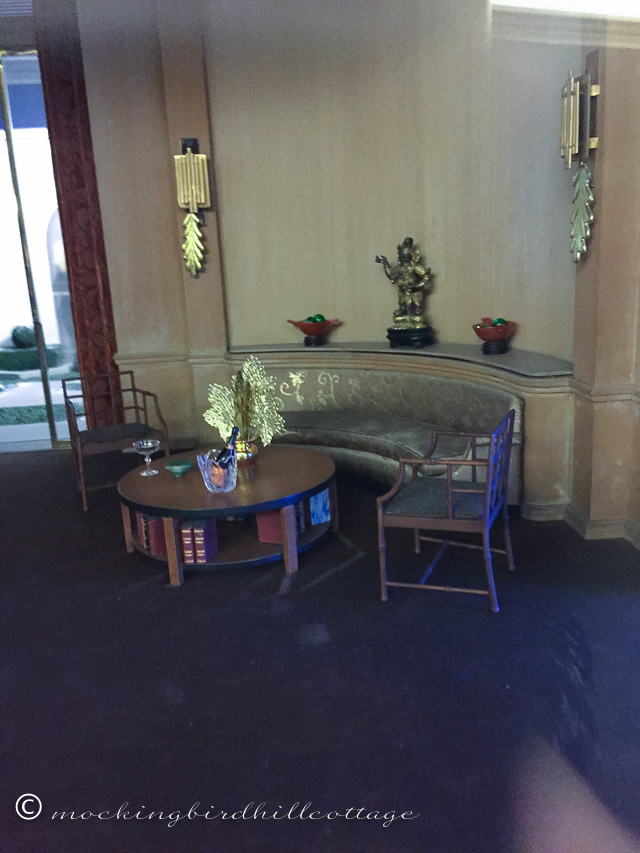 Love this Art Deco room.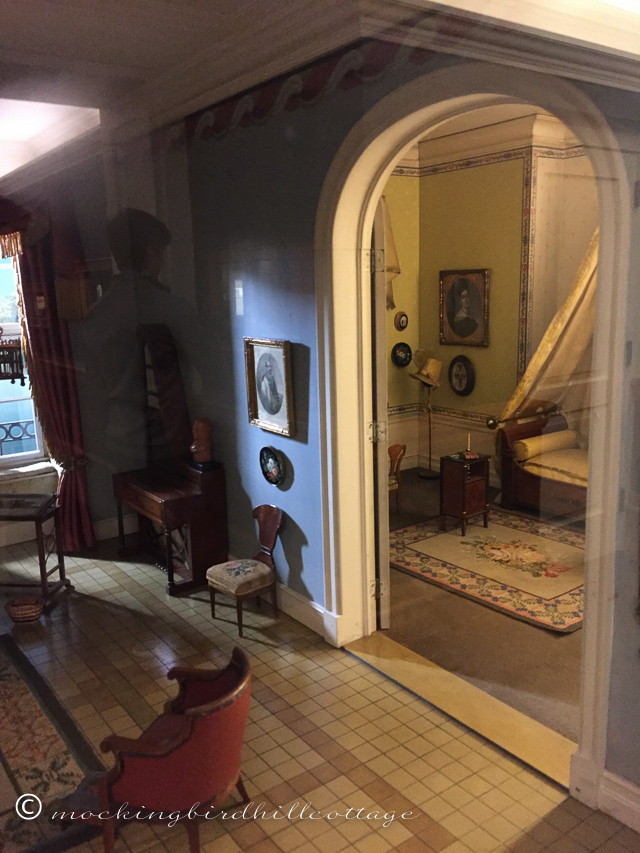 See what I mean about rooms through doorways?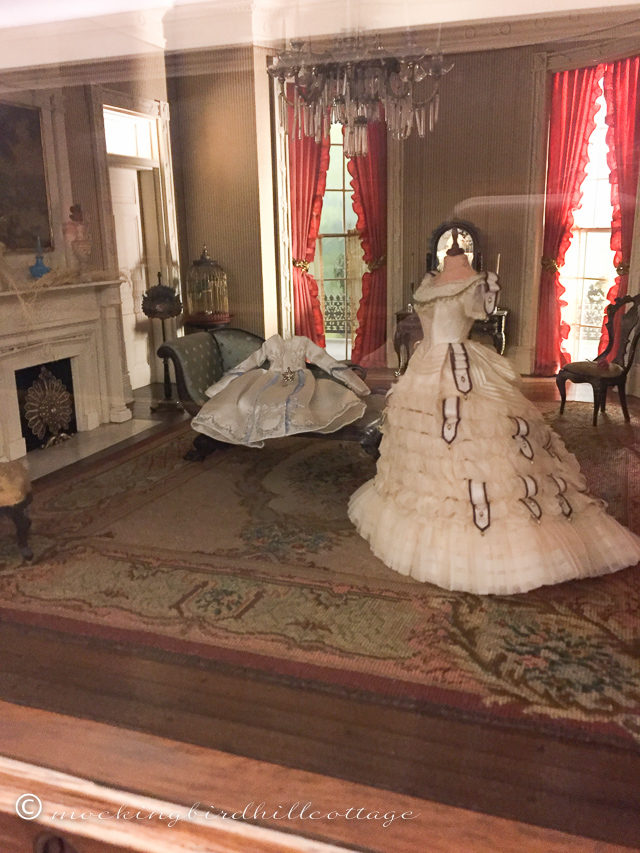 I could go on and on. If you've never seen them and you find yourself in Chicago, please do yourself a favor and visit the Art Institute.
I also made a quick trip to see this, one of my favorite paintings.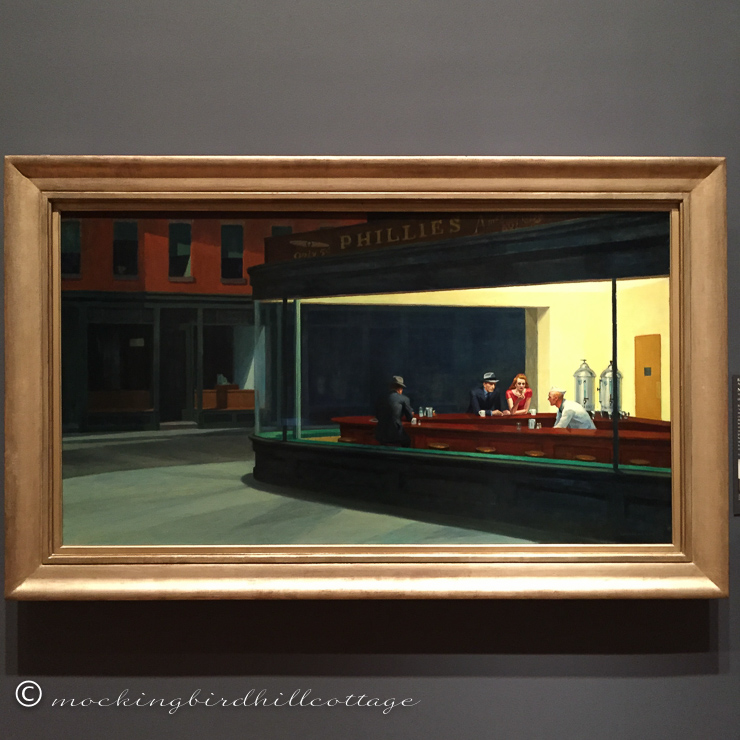 Nighthawks  by Edward Hopper. I don't know of another painting that is, to me, so evocative, so mesmerizing.
Frustrated by the lack of WiFi, I wrote to one of the managers and he said I could use the communal WiFi in the 'lounge' upstairs.
Lucky me, because I can write this post and schedule it for Monday, and I got to see this view from the 28th floor: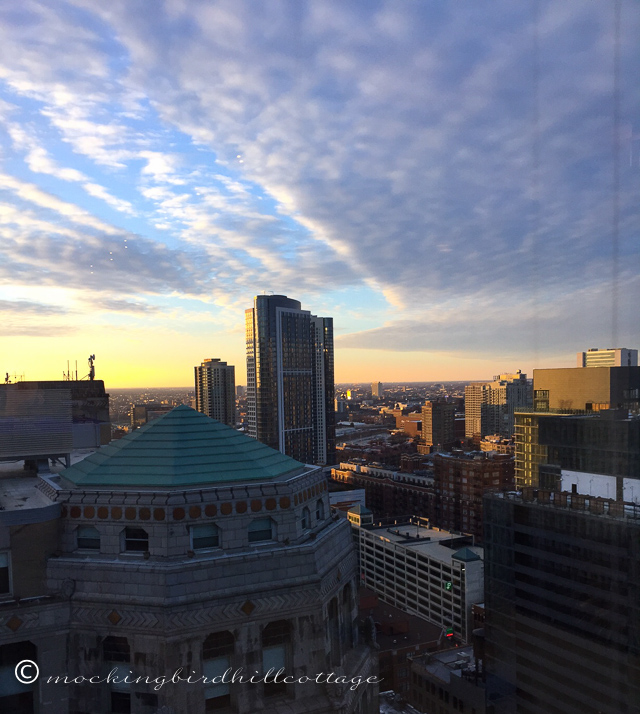 Not too shabby.
Don and the cast of Escape to Margaritaville performed yesterday in the Magnificent Mile Lights Festival parade. What actually happened was that they waited for a bus to pick them up between shows and the bus was late because there were traffic jams everywhere. When they finally got on the bus, they went to the site, accompanied by a police escort. They rehearsed for about five minutes instead of the fifteen that had been planned and then they pre-taped their segment just in the nick of time. It was cold out there!
Next Monday, they record the cast album! That, my friends, is very, very exciting.
And my niece, Elizabeth and her husband Steve, along with two of their three children, (the eldest is away at school; my old stomping grounds, Boston University) went to see the show yesterday and they had the best time! I was so touched that they came. I ran over there at the end of the show and took them backstage so they could see Don before he was whisked away on that bus.
My cousin and her husband are coming all the way from Michigan to see the show on the 29th!
Yay for the Hill family! I love them all so much.
I'm going to grab this chance to respond to your comments and schedule Tuesday's post – just in case this problem continues.
Funny, how dependent I've become on a WiFi signal!
Happy Monday.