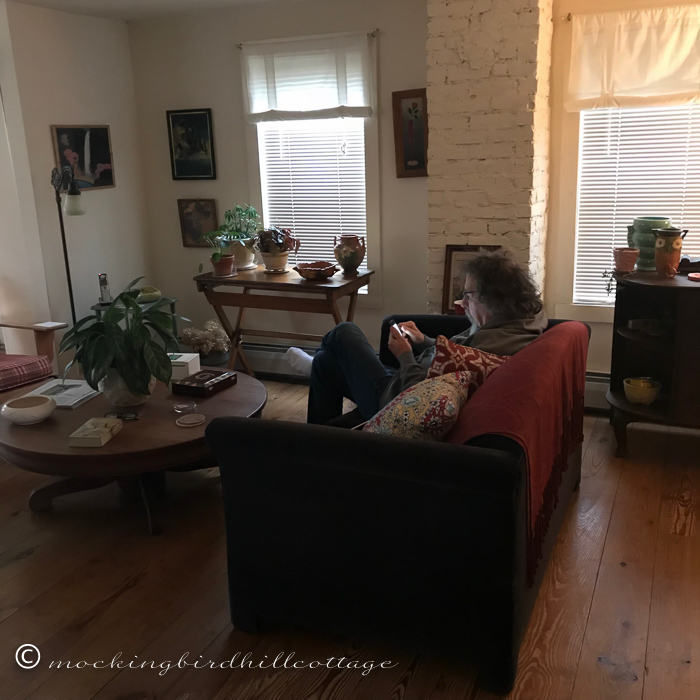 There's a strange man in my house.
Who is this guy? And what is he doing sitting in my living room?
Don got home around 7:00 last night. He's happy to be here. Though when he looked out at the property this morning in the light of day, he said "It's so bleak." When he left to go on tour there were green trees and flowers in the garden. Now, everything is brown and gray.
He loved the tarts, though we both think the crust is a little chewy. That's my next challenge. But in the meantime, we're loving them.
I'm still under the weather, but whatever this is, it's moving through my system pretty quickly.
Don's excited that he gets to drive his car again. I started it for him yesterday and it ran like a charm.
We're both so grateful for the opportunities this year has brought us and for the very real peace that comes from knowing he's employed come January and that we can simply relax and enjoy our time together during the holiday season. There have been many, many years when that was not the case.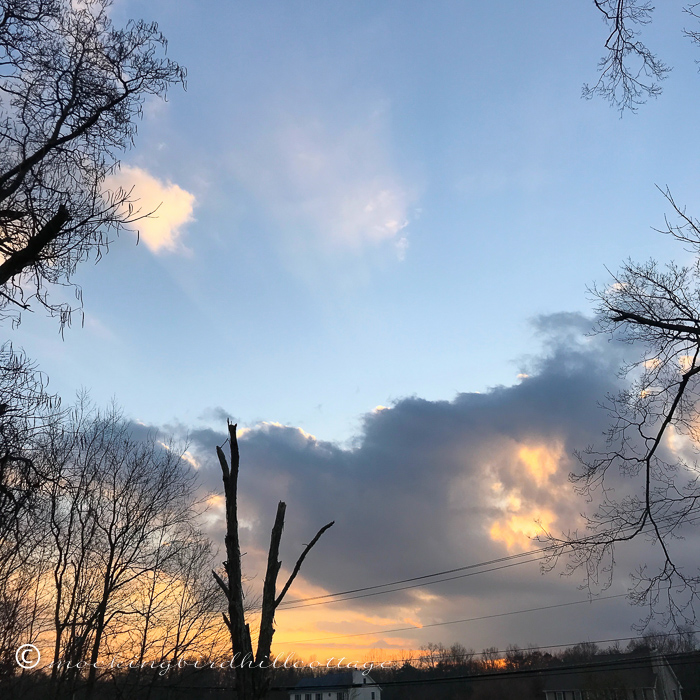 Saturday night's sunset.
Happy Monday.