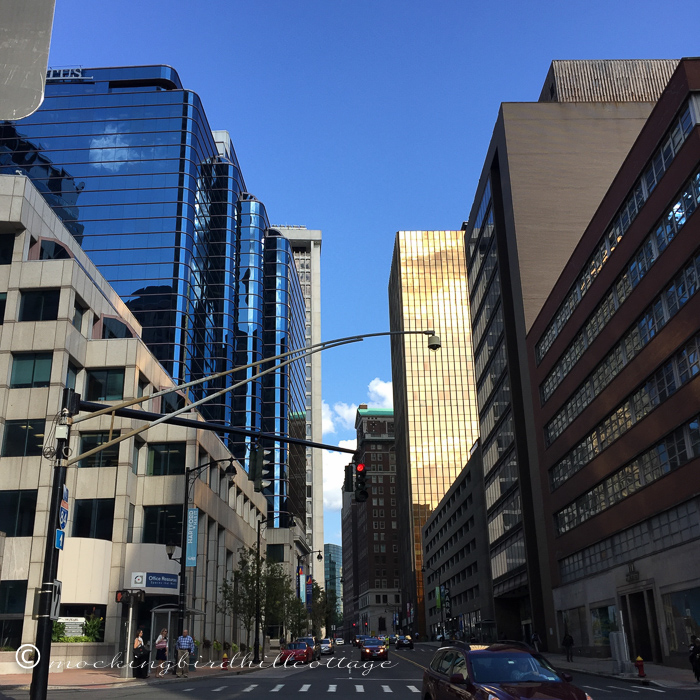 Sometimes I grab my phone as I'm walking home and I quickly take a picture of a Hartford street because I need something  to put on a post. Let's face it, my friends, you've seen Hartford many times over the past six-going-on-seven years. I had a very long day coaching yesterday and I have another one today and I'm tired, so this is what you get.
Well, not just this, but basically? This.
I thank God every day for my husband, but last night I was especially grateful. I was very tired (sinus/allergies are getting me down, along with the news) and I was about to head to the bath. We were face-timing and he was sharing a detailed story and every time he looked at me, I was yawning. Big yawns, the kind that make your eyes water. Finally, he just stared at me, features not moving, and I started giggling. Every time I would recover and look at the phone, his face was closer. This happened about six times, his features never changing, until all I could see was his eye. You probably had to be there, but I couldn't stop laughing.
No one can make me laugh like he does and boy did I need a laugh.
He has also urged me to stop reading Twitter or watching Rachel Maddow for a few days, to give myself a mental health break. I think that's a good idea. So far, so good – no Twitter this morning.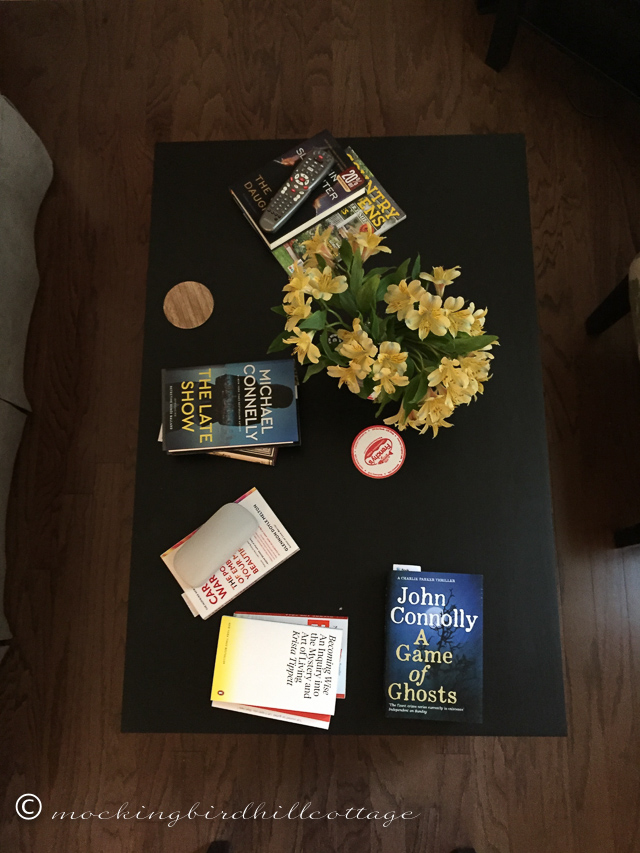 I haven't been able to lose myself in the plot of a novel the way I'd like to. I'm reading The Late Show, Michael Connelly's newest, but my attention span has been less than optimal. So I'm taking it along with me today for those periods when I have a few minutes between coaching appointments. Instead of automatically checking Twitter, I'm going to make myself read.
My newest decorating tip: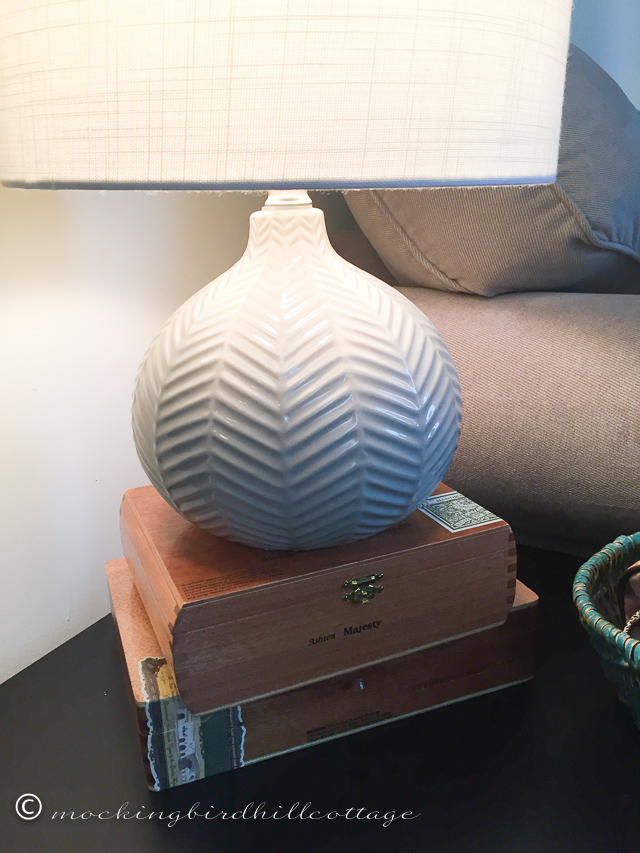 When a lamp is sitting too low on a table and it starts to annoy you, risk running into the stinky, smoky cigar shop and buy three empty cigar boxes for $5.00. Bring them back to the apartment, spray perfume all over yourself to get rid of the smoky smell, and stick them under the lamp. I have a pretty white box under the other lamp. Don, who collects these boxes, ends up the winner because he'll get these after I get home.
I'm keeping the white box. I'll show that to you some other time.
Don has been busy. I asked him to take the crap that we have stashed next to the shed to our local dump, aka Transfer Station. He cleared out the whole area yesterday and made several trips there and I'm so proud of him because, believe me, that's a whole heck of a lot of work. I started doing it when he was away, but could only carry so much in my car. The CR-V is better for this type of thing. Thank you, husband!
And guess what?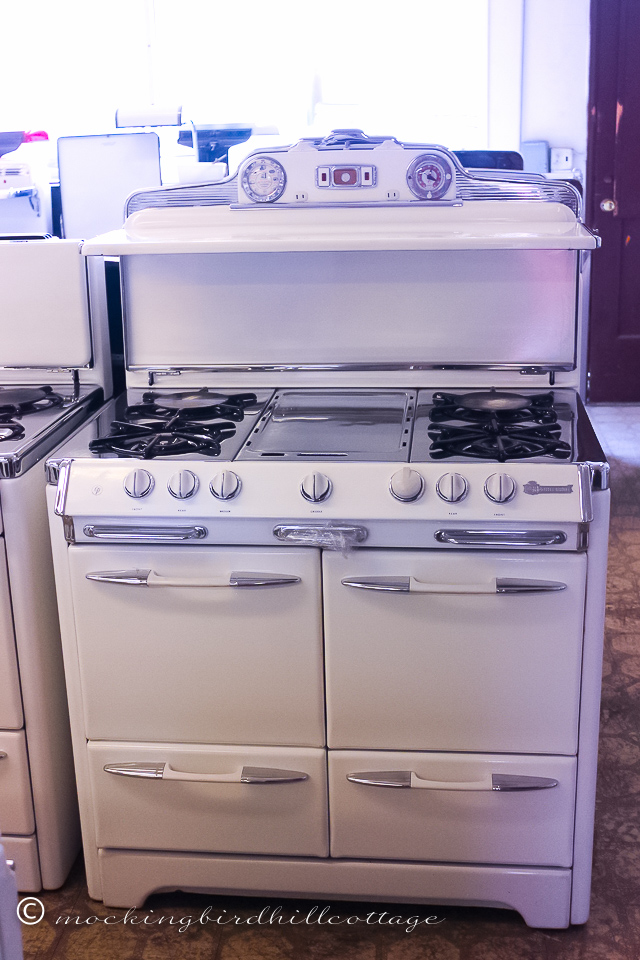 The stove is ready to go. It's being crated this week and will start it's journey to Mockingbird Hill Cottage next week! Oh my heavens! I can barely contain myself.
Of course, we had a moment of "Gulp" when we totaled up the entire cost: Stove, crating, shipping and whatever Gino is going to charge us for hooking up the propane and trimming a bit of the cover on our baseboard heat so that we can fit the stove in.
Gulp. Gulp. Gulp. And a bit more Gulp.
It's a big expenditure for us, but it will only appreciate in value. And we're besotted by it, plain and simple.
Okay. Have to go get ready for another busy day.
Happy Thursday and Stay Strong.