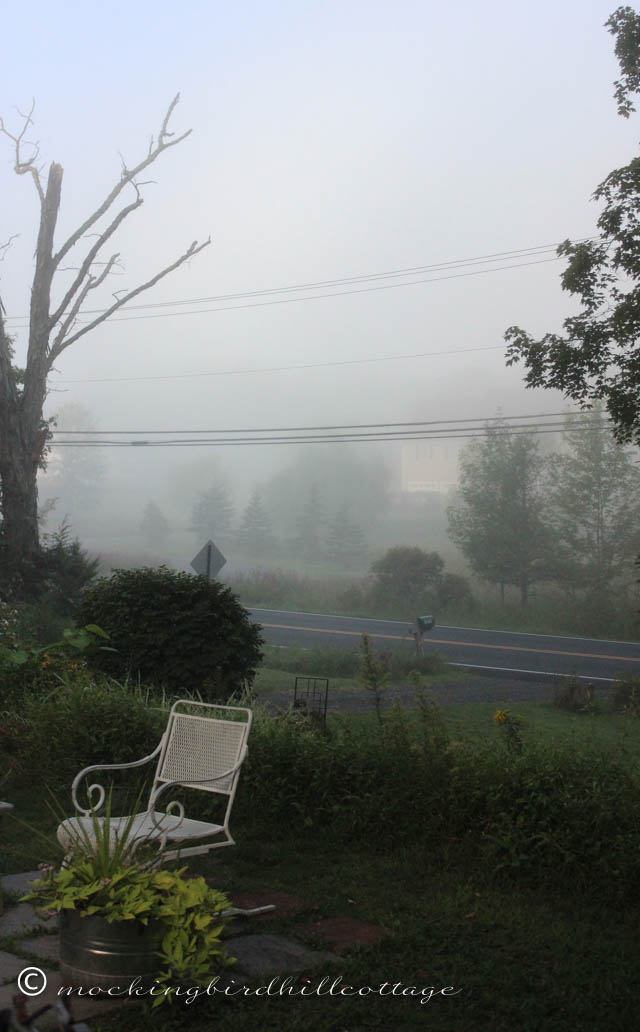 Cooler nights and a foggy morning; signs that Autumn is just around the corner. There's something wonderfully mysterious and cocoon-like about a foggy morning, don't you think?
It's starting to burn off as the sun takes over.
Re-entry time. After five days in Florida, two days on the road, and over 1200 miles added to the odometer, I was at sixes and sevens yesterday. Tired. Happy to be home. Worried about Scout. I decided to do  something, so I mowed part of the front lawn and pulled some weeds.
I spoke to Little Z last night when he called us to say "I pooped in the potty!" and "I'm taking a bath!" We made the appropriate cheering noises and told him how proud we were of him. When I was visiting, I was right there on the scene when another successful potty session occurred. Nothing makes me happier than to hear him say "I did  it!" when he uses his walker, or walks with his canes, or navigates the potty, or masters something or other. He is a joyful fighter and is fiercely intelligent. He is a hero.
I miss him so much it hurts.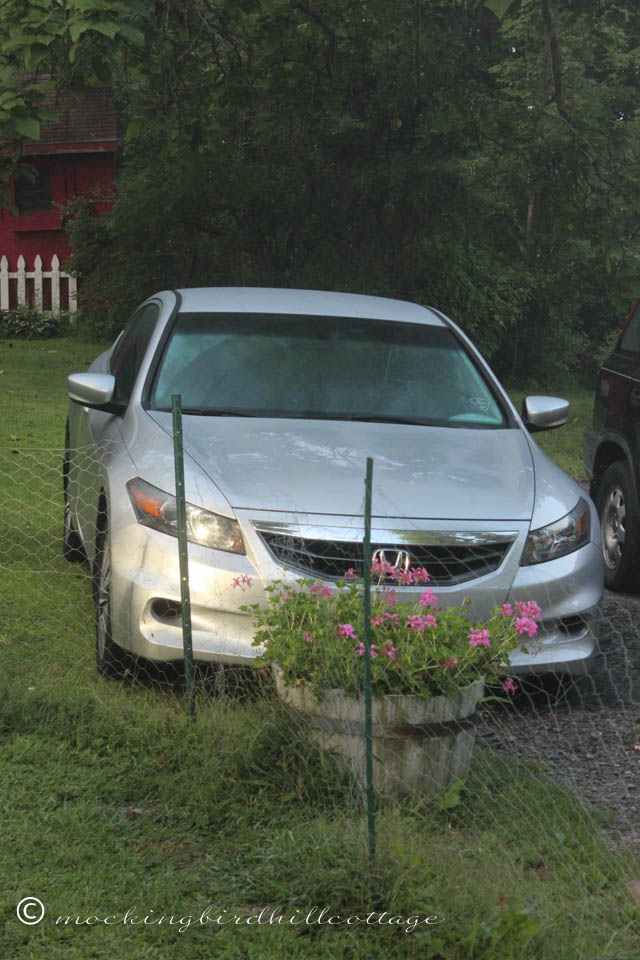 The silver fox that made a 1200+ mile journey. Smooth as silk, very comfortable, and such a blessing for us.
I have a list of things to do today. One of them is to rinse off all the seashells gathered on our morning walk at the beach. I'm thinking this newest group of seashells would look nice in a glass container on our den bookshelves.
What else? I just finished The Tourist  by Olen Steinhauer and am ready to start The English Spy  by Daniel Silva. The Tourist was simply superb, by the way. Steinhauer is a master of the spy novel. He joins Graham Greene and John LeCarré as one of the best at writing that kind of secretive, maze-like plot. If you're at all interested in that kind of thriller, I highly recommend his books. Happily, he's written even more books that I have yet to read. Huzzah!
Happy Friday.