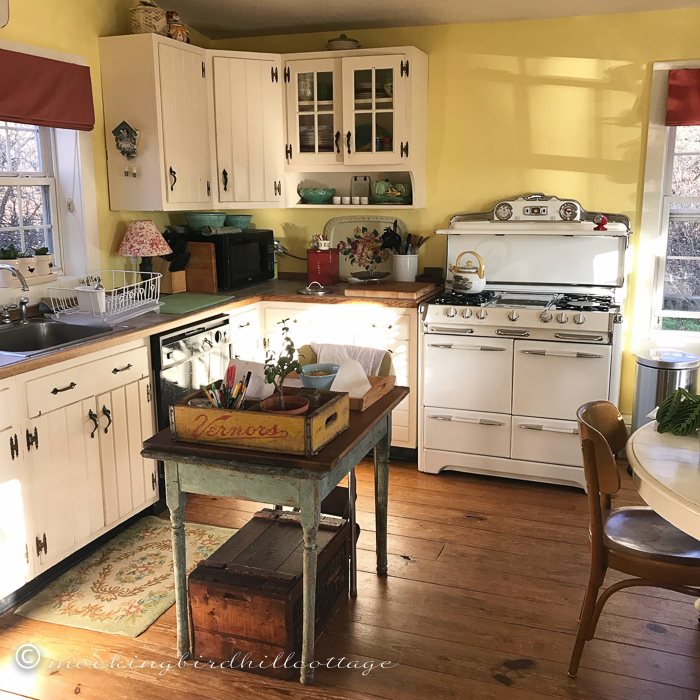 I posted this photo on Instagram yesterday because the sun flooding into the kitchen was amazing.
I hear that we're not supposed to post the same photos on Instagram that we post on our blogs. And then I roll my eyes because who made up that rule and how did he/she become an "expert?" I am reminded of one of my favorite movies, Gigi, and one of my favorite songs in that movie, sung by Maurice Chevalier: I'm Glad I'm Not Young Anymore.
And I am. By 'young' I mean my chronological age and also my blogging age. I'm coming up on 10 years as a blogger and I've reached that happy place where I simply don't care what should and shouldn't be done. I don't care about followers and numbers and my brand, because I don't have a brand and don't want one. I will leave all of that to the younger and more energetic, bless them.
I've really been thinking about this a lot lately, both in terms of blogging and my professional work as a coach. And I've had talks about it with my best friend, Laural, and my husband. We've all reached that point in our professional lives where we've accomplished a great deal and are proud of our work. We no longer feel competitive. We don't need to grab another rung on the ladder. We're not retired, we're all still working, so this isn't about that. But we are  accepting of who and what we are and, boy, is that a peaceful and wonderful feeling.
It took a while to get here but it was worth the wait.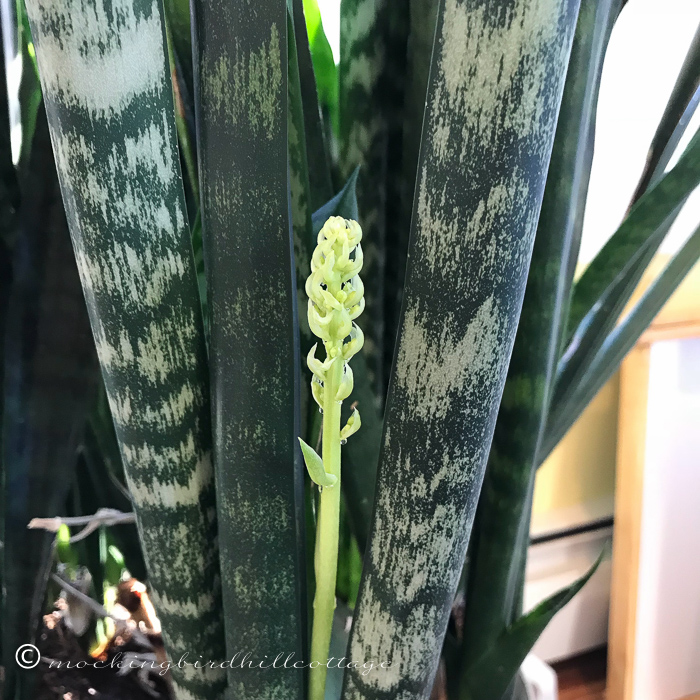 Look! My parents' sansevieria is going to flower again! There's another budding stalk on the other side of the plant. Hello Mom and Dad. I know you're here.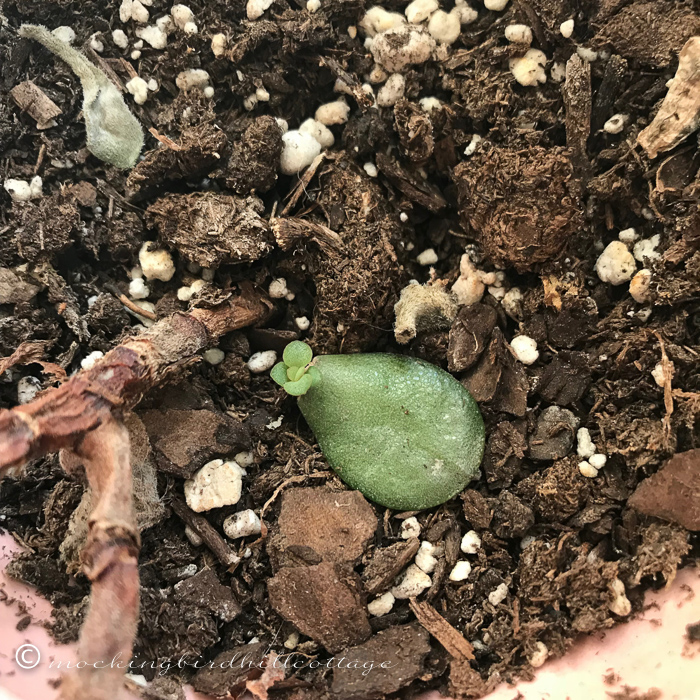 And I have a succulent baby. This one will take a while, but I'm cultivating patience.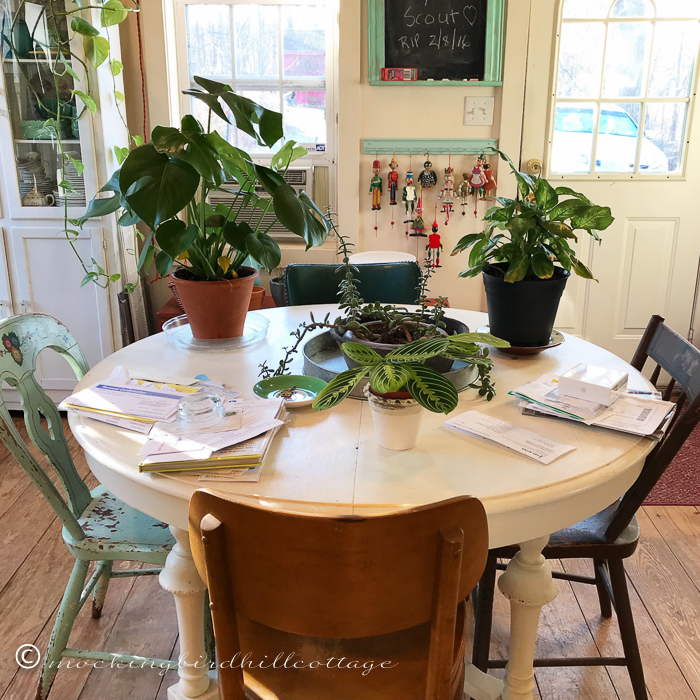 The kitchen table has morphed from being a mail catch-all (still is) to a conservatory for some of my plants. I posted this on IG so that Don would see it and therefore have some warning before he arrives home on Sunday. Yes, Sunday. He thought he had shows on Sunday and was coming home on Monday until he learned differently yesterday.
His second recording session went well and he felt better about his voice. There will be some overdubbing done on all the vocals this week, but other than that, the cast album has been recorded. Everyone is now packing up their trunks (which will be picked up on Friday) and sending boxes home.
I, on the other hand, am dealing with the mundane: recycling and taking things to the dump. And running to the grocery store.
Happy Wednesday.