There are two coats of yellow paint now on the walls – yesterday's painting adventure took a while but the latex went on much more smoothly than the primer and once I got my rhythm going, I was on a 'roll.' I even went outside and raked some leaves while waiting for the first coat to dry. No more ladder climbing required today, thank goodness.
One thing leads to another, of course. I scrubbed the outside of the refrigerator. I cleaned all the pottery that lives on top of the cupboards.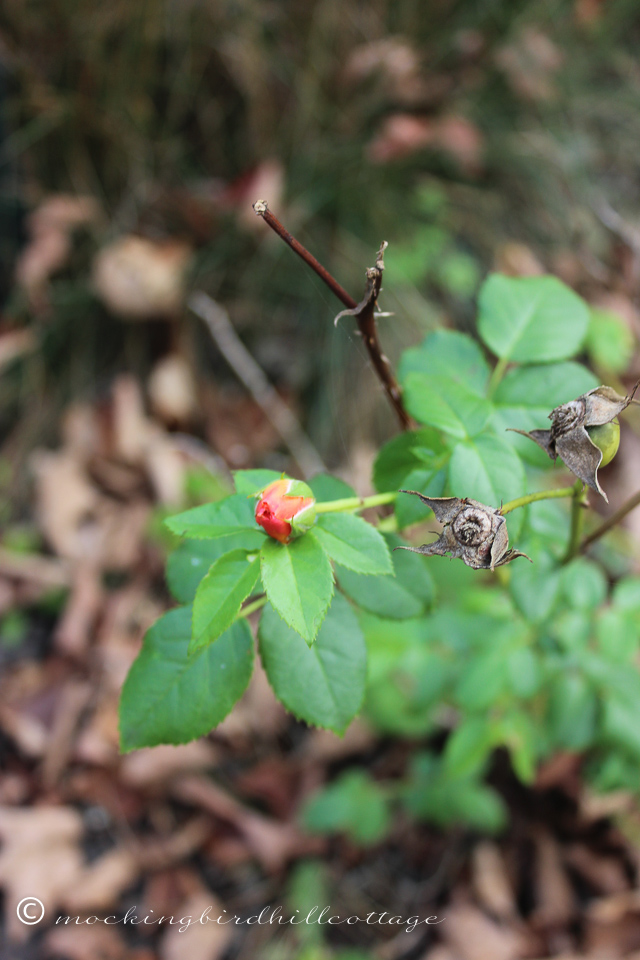 Astonishingly, I saw buds on one of the rose bushes in the memorial garden. It's been so unseasonably warm around here that they're budding again.
Here's the rub: we may have frost tomorrow night. Why is it that every October there is one cold night that screws everything up? The temps after that one night will be warm. I'm unsure what to do – do I try to save the morning glories and roses or do I just let nature take it's course? I'm of two minds. I'm going away for 8 days on Thursday – then I'll be home for about a week and half before I head off to Chicago. I won't be here all that much.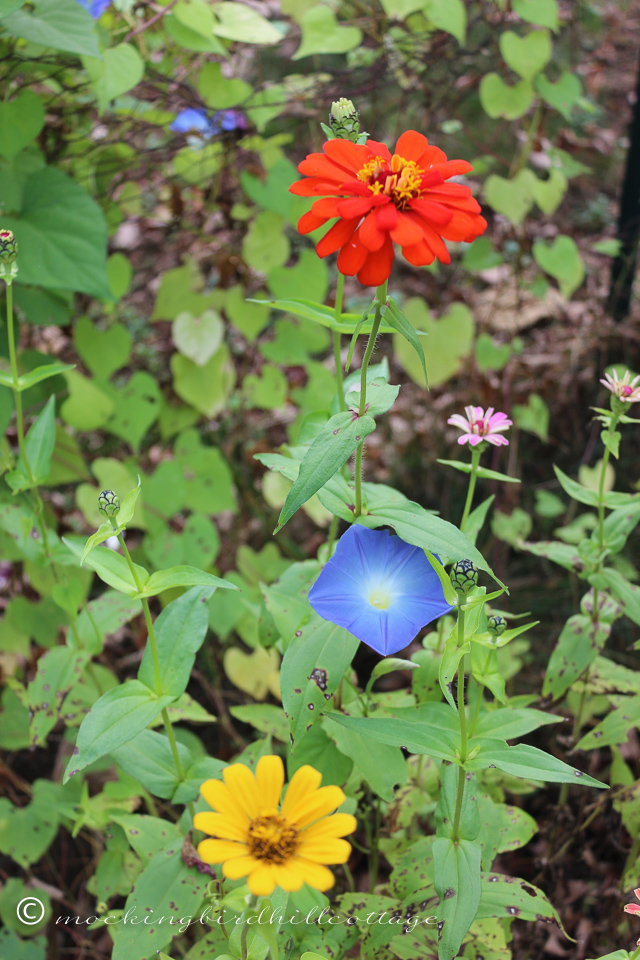 The zinnias and the morning glories keep blooming and I'd sure like them to hang around a bit longer.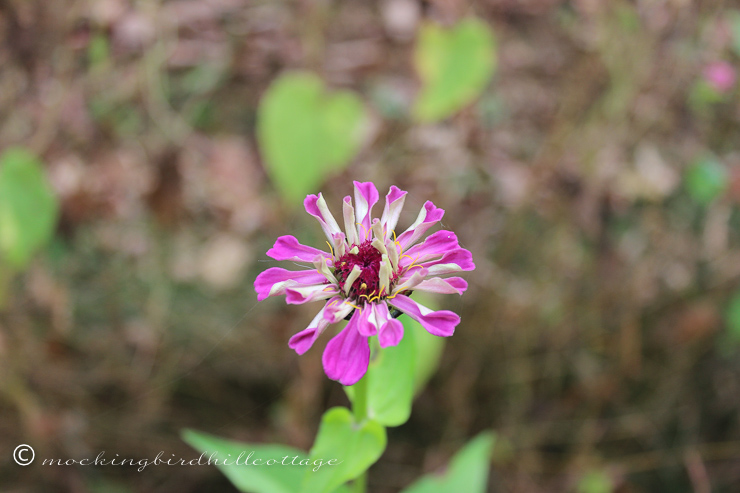 What to do?
My friends Rick and Doug are leaving today to drive across the country to their new home here. They'll arrive when I'm gone, but you can be sure I'll be heading to their house as soon as I get back! They'll soon be our neighbors.
Today: paint the trim around the windows and the baseboards. Then I'm done! (At least for now – there's still one wall to be painted.)
I also have to mow the lawn.
Happy Sunday.